Exclusive interview: Data centre player Netmagic to invest Rs 2,500 crore in next 3 years
In an exclusive interview with Firstpost, Sunil Gupta, president and COO, Netmagic, talks about the new data centre, competition, and investments.
Data centre player Netmagic has launched what it claims to be India's largest data centre in Mumbai . The new facility would be Netmagic's ninth data centre in the country, and fifth in Mumbai. The company has two data centres in Bangalore, one in Delhi and one in Chennai. With this launch, Netmagic will have more than 600,000 sq. ft of floor space. In addition, the company is also planning to set up a new data centre in Bangalore as the company will run out of capacity at its existing facility in the city soon. In an exclusive interview with Firstpost, Sunil Gupta, president and COO, Netmagic, talks about the new data centre, competition, and investments.
Can you please brief us about the specifications of the Mumbai data centre?
Gupta: It will be Netmagic's largest data centre and probably the largest in the country. The centre is spread around 3,00,000 sq.ft. and has got capacity of 2700 racks . The mammoth power which we have put into this data centre is 28 megawatt -- this kind of power is typically required in a refinery or very large factories. Putting so much of power in single building is an extremely tough job in terms of design and engineering and that is what we have done. One of the other specification of this centre is that it can handle very high density equipment loads something which today's large e-commerce portals and large enterprises require. In addition, we have brought extensive amount of automation to this single building.
With this data centre, are you going to cater only to those customers in and around Mumbai or will it be based on demand?
Gupta: This is for the customers across the world, just like our other data centres. But, the customers whose headquarters or IT teams are located in Mumbai and adjoining areas including Pune obviously will make up a large segment of customers who would like to host in this data centre. Besides that, there are many global companies including large e-commerce that are coming and putting up their shops in India, so they would be needing huge amount of data centre infrastructure. We are in touch with those firms and have already got few of them as our customers.
What kind of investment is Netmagic putting into this centre?
Gupta: So far we have put Rs 700 crore as an initial investment in this centre. And, we expect to put Rs 1,500 crore additional investment in this data centre over the period of 5-6 years.
The additional investment will not only go into building but we will be spending more on the infrastructure like more transformers. Also, because Netmagic is a managed services provider, we not only provide location space services to our customers but also provide complete IT like their hardware, servers, storage, and networking security equipment. Netmagic is also the largest cloud provider so we have already put a large cloud grid in this data centre. We are confident that we can expand that cloud grid as much as the business requires.
The Indian data centre market is in a really exciting phase as the global giants like Microsoft, IBM, and Amazon also opening up their data centres in the country. What are Netmagic's plans to counter competition?
Gupta: Our business is a combination of multiple businesses. If I talk about Microsoft it is coming within the software as a service (SaaS) space, which is indirectly competing with Netmagic cloud service. Microsoft caters to SMBs and SOHO segments but Netmagic's target remains medium, large, very large and global enterprises. However, even when IBM and Amazon are competing directly with our cloud services, we offer something that goes beyond cloud -- that is traditional hosting services. In India, almost 60% of companies have their data centres in their own premises. The first step for these customers would be co-locating -- i.e shifting their equipment to a third party data centre like ours and that is where cloud doesn't step in just yet and hence those players don't come in.
And, I see a trend that there are two types of businesses -- greenfield which is just putting up a shop and doing businesses. In last three years, ever since cloud has taken concrete shape in terms of service offering, we have seen the rise of many greenfield companies like new e-commerce companies which go directly on the public cloud. But the majority of the market, especially these enterprises, are going as a combination of co-location, private, and public cloud. And, that's where Netmagic is uniquely positioned as co-location enabler and private cloud is something we are delivering for last 17 years; and we are offering public cloud from the last 6 years.
Also, just to clarify none of these providers have created their data centre in terms of a physical building in India. Each of these players have actually gone and co-located into some data centre providers like us.
Microsoft recently announced three data centres in India. Is Netmagic offering co-location service for any of these centres?
Gupta: No comment.
You mentioned that Netmagic targets medium and large enterprises. However, India has one of the largest SMB base in the world and Amazon as an infrastructure as a service (IaaS) player currently dominates this segment. So, do you have any strategy to take on the SMB segment as well as Amazon?
Gupta: When when we say Microsoft IBM, Amazon all of them have to provide their cloud services to the SMB market they ultimately need to host somewhere -- so in that way while these companies may be competing with us but these companies also become our customers. These players actually co-locate their cloud set up in our data centres. So in that way there is a whole lot of cooperation in terms of customers, vendors and in a way you can say that you are supporting your competitor but that's all acceptable as it's a big business.
Also, Netmagic does realise that SMB is a huge market. We are tweaking our cloud offerings to make it as self service as possible, we also have an online portal for small businesses. But at the same time, we do agree that these guys (Microsoft, Amazon) have taken economies of service of cloud, self service of cloud to a great level and there will be huge force to reckon with. There are lot of features or services of these cloud service providers we may not have for instance, Amazon is providing big data analytics, Internet of Things, etc. For the last 3-4 months, we are working with these players and planning to create product bundles where we will not only sell our cloud offerings but also sell the value added cloud offerings of other competitors.
How price sensitive is Netmagic as compared to other competitors ?
Gupta: We are quite price sensitive when it comes to entry or mid-level segment where it involves commodity services like co-location and bandwidth. But when we offer managed services, it involves a lot of customization and there we command a premium.
How many customers do you have and how many of them in the cloud?
Gupta: Currently, we have around 1500 customers; out of which we have around 600 customers who are using cloud.
Can you name some of your biggest customers?
Gupta: Flipkart continues to be our largest customer. Snapdeal, Myntra, YepMe and all the travel portals including, MakeMy Trip, Yatra, Travel Guru and many more. In terms of large enterprises, IBM, CISCO, Accenture, and banks like RBL and all the insurance companies like GIC, AVIVA and recently we have got development credit bank as our customer.
What is the growth rate of the company right now and how much are you looking to invest in the near future? What's the market share Netmagic has or target to have in the Indian data centre market ?
Gupta: We are growing at a tremendous space and for last couple of years we are growing continuously at 30%+ CAGR. This year we are almost growing at the rate of 50%. We expect to see 30% of growth for next three years. This year, Netmagic will be clocking Rs 470 crore. We are planning to invest somewhere between Rs 2000–2500 crore in the next 3 years.
Currently, in the data centre market I think will be having 15-20% of share. And, we hope everything put together -- our data centre and cloud services -- Netmagic will have 25-30% of market share in next three years.
What are your plans ahead? Is the company planning to come up with more data centres?
Gupta: Right now, we have a customer from all the segments of the market because our services generally are horizontal services. The only segment where by choice we are not serving is the government segment. Vendors like IBM, Cognizant, TCS are the ones catering to the government, but eventually hosting in Netmagic's data centres.
Having said that, we do see a huge potential in the Digital India and Make in India campaigns and a change in the mindset in the government organisations. We will be at the back-end for many of these projects.
Talking about data centres, just 18 months ago, we launched a new one in Bangalore and now we are in a situation that the data centre has been already sold out and suddenly there's a need to start a new data centre in Bangalore. The data centre is at business planning stage right now so by the start of a next financial year, we will start the construction of a new data centre in Bangalore. And considering that Bangalore is a bigger market than Mumbai, so the new centre will be as big as the Mumbai one that's being launched now.
Find latest and upcoming tech gadgets online on Tech2 Gadgets. Get technology news, gadgets reviews & ratings. Popular gadgets including laptop, tablet and mobile specifications, features, prices, comparison.
Entertainment
MP Manoj Kotak said the makers of Tandav deciding to make the changes is "only a step forward"
Entertainment
The prequel series at Amazon Studios will be set before the events of JRR Tolkein's The Hobbit and The Lord of the Rings.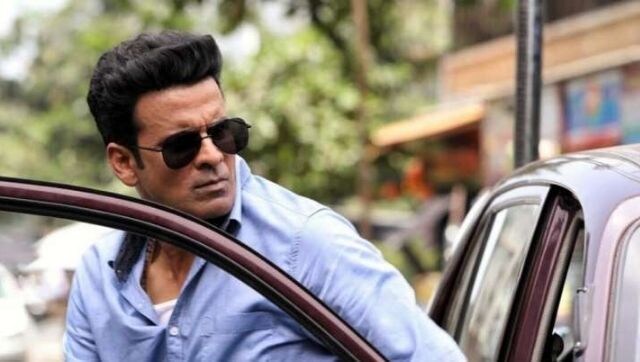 Entertainment
The Family Man season 2 will mark the digital debut of Samantha Akkineni, who plays the chief nemesis of Manoj Bajpayee's protagonist.