IndiGo's thrust on regional airline could be a game changer
IndiGo, India's largest airline by passengers carried, is planning to start regional operations by launching a separate subsidiary company.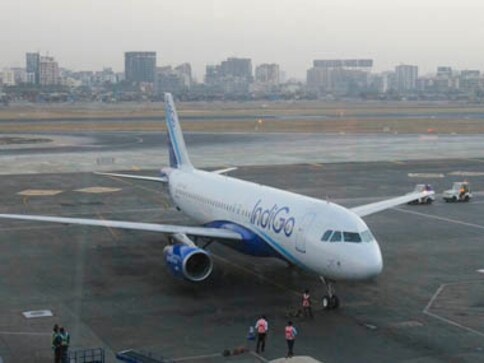 IndiGo, India's largest airline by passengers carried, is planning to start regional operations by launching a separate subsidiary company.
Though IndiGo President Aditya Ghosh denied this when Firstpost sought his comments, highly placed official sources said IndiGo's promoter Rahul Bhatia has conveyed as much to the Government. As of now, IndiGo operates 61 aircraft of the Airbus 320 family in a single class configuration, primarily deploying them on metro routes as a low cost carrier (LCC). There is no timeline yet for the subsidiary operations to begin but IndiGo is planning to place an order for up to 20 ATR aircraft in its bid to go regional.
And these plans would likely depend on the Government coming up with a new policy for regional connectivity, which is in the works. IndiGo's thrust on regional operations could change the dynamic of domestic aviation. Six years ago, IndiGo was the newest kid on the block which began with a new fleet of the Airbus 320 family, offering low fares and on-time flights, fighting established competitors like Jet Airways, Kingfisher Airlines (which has been grounded since October 2012) and Air India.
Despite tough competition, IndiGo consistently notched up market share to eventually become the number one airline in a matter of just about six years. Today, IndiGo controls more than a fifth of the domestic market and claims it is profitable when almost all other domestic carriers are steeped in losses and debt. Given its track record, competitors like SpiceJet and even Air India need to take notice if IndiGo is planning to go regional and begin operations with a fleet of 18-20 ATR aircraft.
What it has managed to do on metro routes may well be replicated on the regional front as well and this could spell trouble for others. As of now, SpiceJet has the largest regional presence, Air India operates such routes through its subsidiary Alliance Air while Jet AIrways also has some ATR operations. "False" is all Ghosh said when we asked him about plans to set up a subsidiary for regional operations.
But the news of IndiGo planning to begin regional operations and import ATRs comes at a time when the airline is embroiled in a skirmish with the Ministry of Civil Aviation for getting permission to import 16 A 320 aircraft this year, which form part of an earlier plan to import 100 aircraft for which in-principle approval already exists with the airline. Civil Aviation Minister Ajit Singh has permitted the airline to bring in only 5 of these 16 aircraft.
The source quoted earlier said that the minister is the new, final authority on aircraft acquisition and he has not seen it wise to allow IndiGo to import all 16 aircraft at the last meeting of the Aircraft Acquisition Committee. But the committee met again yesterday and perhaps some more of IndiGo's aircraft requests would be cleared by Singh soon. According to a story in Mint newspaper last month, IndiGo added 19 aircraft to its fleet in 2012 and returned six after the leases expired. The story quoted consulting firm Centre for Asia Pacific Aviation as saying that IndiGo was the third largest in the world in 2012 in terms of aircraft capacity addition among low-fare airlines.
It also quoted an airline spokesperson saying the airline hopes to end 2013 with a fleet of 71 planes. IndiGo still has 209 aircraft on order with Airbus spread out till 2025, which means it can bring in an average 17 aircraft every year-pending the ministry's approval. The Mint story had quoted an unnamed ministry official as saying that the ministry was working on guidelines that could make it mandatory for airlines to fly less-profitable regional routes.
"IndiGo, which doesn't have smaller aircraft, may have to conform to these guidelines when submitting plans for the remaining 11 aircraft," the story said. So is IndiGo's plan to go regional under a new subsidiary a way to get the Ministry to approve more plane imports? This remains to be seen but IndiGo's regional push may, once again, prove a game changer for India's domestic aviation market
Entertainment
In conversation with the brilliant craftsman, Pratik Gandhi who tasted success at the ripe age of 41. He believes that if you get success in life after many years of hard work, you learn to value it more.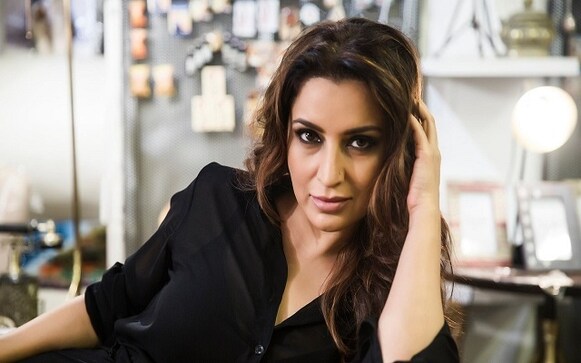 Entertainment
In an EXCLUSIVE interview with Firstpost, actor Tisca Chopra talks about her latest series Dahan showing on Disney+ Hotstar, the change of female representation in cinema and her journey in the entertainment industry.
India
After being severely hit by the Coronavirus pandemic, the country's civil aviation sector is on the recovery path, says data from the DGCA