Exclusive: Canadian oil firm MEG says Husky balked at friendly takeover talks
By Rod Nickel WINNIPEG, Manitoba (Reuters) - The chief executive officer of Canadian oil producer MEG Energy Corp invited his counterpart at Husky Energy Inc earlier this month to negotiate a friendly takeover of MEG but Husky did not follow up, MEG's vice president of investor relations, John Rogers, said on Friday. Husky abandoned its hostile bid for MEG on Thursday, saying it could not win sufficient MEG shareholder support after Alberta's government ordered production cuts to reduce a crude glut. MEG CEO Derek Evans phoned Husky CEO Rob Peabody in early January and invited him to visit and discuss a possible friendly deal to sell MEG, Rogers said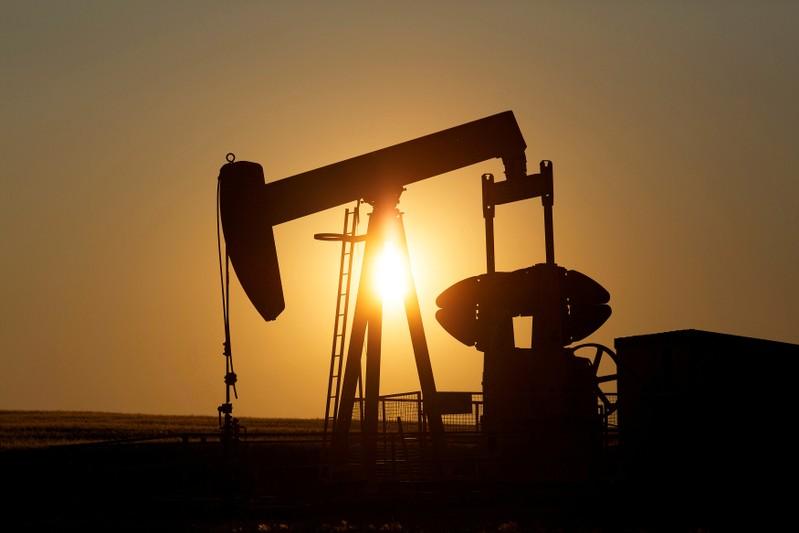 By Rod Nickel
WINNIPEG, Manitoba (Reuters) - The chief executive officer of Canadian oil producer MEG Energy Corp invited his counterpart at Husky Energy Inc earlier this month to negotiate a friendly takeover of MEG but Husky did not follow up, MEG's vice president of investor relations, John Rogers, said on Friday.
Husky abandoned its hostile bid for MEG on Thursday, saying it could not win sufficient MEG shareholder support after Alberta's government ordered production cuts to reduce a crude glut.
MEG CEO Derek Evans phoned Husky CEO Rob Peabody in early January and invited him to visit and discuss a possible friendly deal to sell MEG, Rogers said.
"We approached them and said, 'You know with a little bit of negotiation, I'm sure we can find a way out of this,'" Rogers said, recalling MEG's invitation. "They never got back to us."
A Husky official said he could not immediately comment.
Publicly, Husky continued to urge MEG shareholders to tender to its offer leading up to its expiry this past Wednesday.
Husky was expected to secure over 50 percent support from MEG shareholders, sources told Reuters and other media outlets on Wednesday. It was expected to consider extending its offer to win the required two-thirds.
Instead, it allowed it to expire, citing Alberta's curtailment orders and a lack of progress expanding pipelines as recent negative developments. Husky has not said publicly how much support it received.
Husky's surprise decision to abandon its bid "may dent its credibility," RBC analyst Greg Pardy said in a note.
MEG had issued an earlier invitation to Husky in November to sign a confidentiality agreement and enter its data room, Rogers said. Husky did not take MEG up on it, although several other companies did, he said.
No rival bids were made.
MEG's spurned invitations suggest that Husky's commitment to the deal may have wavered after conditions in Canada's oil patch deteriorated. Discounts on Canadian oil hit record-high levels in October, leading the Alberta government to order the curtailments, which Husky has criticized.
Rogers said he did not believe MEG was in play any longer, despite a 36 percent selloff of its stock on Thursday that could make the heavy oil producer a bargain buy.
(Reporting by Rod Nickel in Winnipeg, Manitoba; Editing by Jeffrey Benkoe and Phil Berlowitz)
This story has not been edited by Firstpost staff and is generated by auto-feed.
Find latest and upcoming tech gadgets online on Tech2 Gadgets. Get technology news, gadgets reviews & ratings. Popular gadgets including laptop, tablet and mobile specifications, features, prices, comparison.
News & Analysis
By Jan Wolfe and Andrew Chung WASHINGTON (Reuters) - The U.S. Supreme Court appeared divided on Wednesday as it considered whether to protect Alphabet Inc's Google from a long-running lawsuit by Oracle Corp accusing it of infringing Oracle copyrights to build the Android operating system that runs most of the world's smartphones. The shorthanded court, down one justice following the death of Ruth Bader Ginsburg last month, heard oral arguments in Google's appeal of a lower court ruling reviving the lawsuit in which Oracle has sought at least $8 billion in damages.
World
MOSCOW (Reuters) - Russia has test launched its Tsirkon hypersonic cruise missile and successfully hit a target in the Barents Sea, a senior commander told Vladimir Putin on the Russian leader's 68th birthday on Wednesday.
World
By Nathan Layne (Reuters) - A Texas prosecutor said he will have a grand jury weigh whether to indict a white police officer charged with murdering a 31-year-old Black man, the latest shooting to trigger unrest over police brutality and racism in the United States. Wolfe City Police officer Shaun Lucas has been charged with murder by the Texas Rangers, which are investigating the Oct