Exclusive: Actual bad loans about Rs 20 trn; govt, RBI clueless, says ex-RBI deputy K C Chakrabarty
For the fiscal year ended March, 2016, Indian public sector bans wrote off Rs 59,547 crore, while in the three fiscal years prior to that (FY13, 14 and 15) banks had together written off Rs 1.14 lakh crore of loans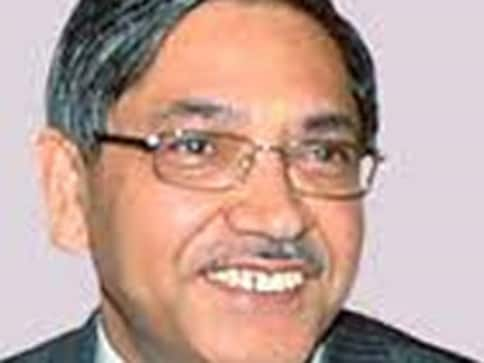 Total chunk of problematic loans in the Indian banking sector, at this stage, is around Rs 20 lakh crore, much higher than what is reported by banks and estimated by the central bank and government, said K C Chakrabarty, former deputy governor of the Reserve Bank of India (RBI). Unless the actual chunk of bad loans is recognised first, bad loan resolution is nearly impossible, said the veteran banker-turned-central banker.
"I'll put the figure around Rs 20 lakh crore. It is not correct to say that NPAs are only Rs 6 or 7 lakh crore. One should include all troubled loans including reported bad loans, restructured assets, written off loans and bad loans that are not yet recognised. Unless this portion is recognised first, there will be no solution to the bad loan problem," said Chakrabarty, in an exclusive interaction with Firstpost, on Monday.
As on December, the total gross non-performing assets (NPAs) of 42-listed banks in India stood at Rs 7.3 lakh crore. There is no accurate estimate of the total restructured loans and the amount of loans written off by banks. But, according to government data, for the fiscal year ended March, 2016, Indian public sector banks wrote off Rs 59,547 crore, while in the three fiscal years prior to that (FY13, 14 and 15) banks had together written off Rs 1.14 lakh crore of loans.
High NPAs (non-performing assets) in the banking sector, especially in state-run banks, are a major concern for the Indian central bank. For the Narendra Modi-government, this is also a major political issue with the opposition parties accusing the administration for its inability to act early on large corporate loan defaulters such as Kingfisher Airline promoter Vijay Mallya, who left India in March last year to UK to avoid prosecution for defaulting Rs 9,000 crore loans and allegedly defrauding banks by diverting part of the funds.
According to Chakrabrty, who served as the deputy governor at RBI between 2009 and 2014, neither the government nor the central bank has got the grip of the problem. "For that, we require a clear understanding of reasons of our bad loan problem and taking corrective steps towards resolving the existing stock of NPAs/stressed assets. Unfortunately neither the banks, nor regulator and government and other policy makers have any in depth understanding of these issues," said Chakrabarty.
Recently Viral Acharya, one of the RBI deputy governors had supported the idea of so-called "bad bank" to handle record sour assets in the nation's banks, saying it could help if "designed properly". Commenting on this proposal to create bad bank, Chakrabarty said the idea of bad bank in itself not a bad idea. "But creation of bad bank in itself will not solve the problem. Successful implementation of ideas underlying the concept of bad bank can only solve the problem," the former deputy governor said.
Bad loan problems of Indian banks have worsened to such a level that at this stage at least 20 public sector banks (PSB) in India now have their gross non-performing assets (GNPAs) above 10 percent of their total advances, six of them above 15 percent and one bank has reported GNPA at 22.42 percent. Among the lenders with highest level of gross bad loans are Indian Overseas Bank (22.42 per cent), State Bank of Patiala (19.33 percent), Uco Bank (17.18 percent), United Bank of India (15.98 percent), IDBI Bank (15.16 percent) and Bank of Maharashtra (15.08 percent).
Two major problems that has led to the current bad loan situation, Chakrabarty said, are the fact that banks have largely failed in the credit appraisal process and promoters refuse to have skin in the game. "Existing promoters have no say in the game. But they are not ready to leave their project. You are not bringing in new equity. We are all talking in the dark. It is total inaction," Chakrabarty said.
Rajan's bad loan clean-up a disappointment
According to the former deputy governor, the RBI's bad loan clean-up project, initiated by the Reserve Bank under former governor Raghuram Rajan, has turned out to be an ineffective exercise given that the central bank continued to allow restructuring of loans under various names, Chakrabarty said.
"First thing is it came too late. Second thing is you are still doing the restructuring (under various names). When you are doing this sort of restructuring without classifying the loans as NPA, you are only prolonging the problem," Chakrabarty said.
The only solution, Chakrabarty said, is to recognise the bad loans as early as possible. According to the veteran banker-turned-central banker, though he had flagged about the issue long back at RBI, the regulator didn't admit the issue early and act.
"When I was there (in RBI), sometime in 2013, I had asked them to classify all bad loans as NPA as early as possible, but there was no action. That process is not complete even now," Chakrabarty, whose tenure at RBI was mired in controversies on account of his outspoken nature, said.
Prior to joining the central bank as deputy governor, Chakrabarty had headed large banks like Punjab National Bank in his career spanning over three decades.
Explainers
Throughout the history of sports, athletes have risked their careers and even their lives to uphold their principles. Let's take a closer look at some famous protests
Explainers
IEDs kill more people each year than any other explosive ordnance - accounting for 43 per cent of all global civilian casualties from explosive weapons. The IED used in Mangaluru was made by placing explosive material inside a pressure cooker and fastening a blasting cap to its lid
Explainers
The move comes after Madhya Pradesh High Court passed an interim order stopping the government from prosecuting interfaith couples who marry without giving the district magistrate a 60-day notice — mandated under Section 10 of the MP Freedom of Religion Act (MPFRA) 2021