Eveready to focus on lighting, appliances; expects these segments to contribute 50% turnover in next 4-5 years
At present, the Kolkata-based company's total torch and battery business accounts for 70 percent of its turnover
Mumbai: Dry cell battery major Eveready is focusing on the lighting and appliances business to drive its growth and expects the two segments to contribute almost half in its turnover in the next 4-5 years, a senior company executive has said.
At present, the Kolkata-based company's total torch and battery business accounts for 70 percent of its turnover. "Torch and battery business has been growing at a compounded annual growth rate of 2-3 percent over the last few years. We are focusing on other categories to grow our business or topline," Anil Bajaj, senior vice-president for sales and marketing, Eveready, told PTI.
"The projection in the next four to five years time is our turnover from the non-torch and battery category should start reflecting 45-50 percent on our business. For this the challenge is to grow to lighting business and appliances business," he added.
It had clocked a turnover of Rs 1,450 crore last fiscal, of which torch and batteries accounted for Rs 950 crore while lighting business contributed Rs 300 crore, the company said.
The appliances segment accounted for Rs 100 crore and its packet tea segment contributed Rs 70-75 crore. This financial year, the company aims to grow at around 15 percent.
Eveready is estimated to have a 55 percent market share in batteries in terms of volume and 65 percent share in value terms. In the torch category, it holds over 80 percent of the total market pie. The battery market is estimated to be Rs 1,300-1400 crore, of which the company's share is Rs 750 crore.
In terms of volume, Eveready sells 1.2 million batteries of the total around 2.2 to 2.3 billion batteries market per year.
The torch industry is pegged at Rs 240-250 crore, of which Eveready's estimated share is Rs 200 crore.
The company which spends 3-4 percent of its turnover on marketing activities, said metros and top 20 towns account for 30 percent of the business.
"Urban vs rural consumption for overall business would be 60:40. For batteries it would be more skewed towards rural,Bajaj said.
He added that online contributes close to 10 percent of sales for the appliances business.
Business
The promoter company, which owns 45 percent in the publicly traded Eveready, is said to have mandated Kotak Mahindra Bank for the potential sale. "
Biztech
Arup Choudhury, Eveready Industries talks on how IT is enabling the company to better compete in the fiercely competitive FMCG sector.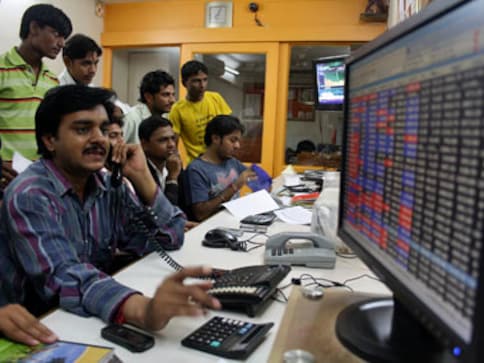 Business
Shares of Eveready Industries fell 5 percent on Monday after Price Waterhouse & Co Chartered Accountants quit as the auditor of the company