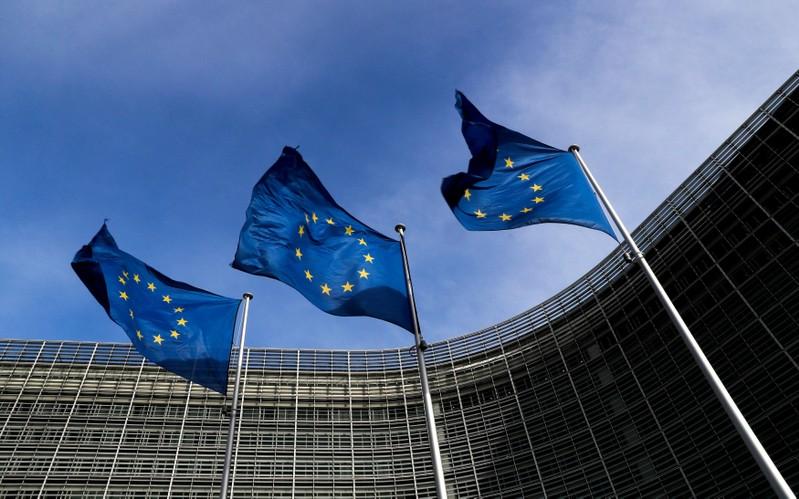 By Francesco Guarascio
BRUSSELS (Reuters) - The European Commission proposed on Tuesday spending more European Union money on Italy and other southern members hit by the economic and migrant crises, while spending less in the former communist countries of central Europe.
The proposal on the 2021-2027 budget, which details plans announced a month ago, comes as Italy faces snap elections, which polls show could further strengthen eurosceptic parties.
The budget, the first since Britain voted to leave the EU, would increase to 1.1 trillion euros ($1.2 trillion) from 1 trillion euros in the current seven-year period. A third of spending would be allocated to the "cohesion policy", which helps reduce the gap between rich and poor regions of the bloc.
The commission proposed a new methodology to distribute funds that takes into account unemployment levels and the reception of migrants, and not just economic output as previously.
This will result in a reduction of regional funds for eastern countries because they have grown faster in recent years and have overcome the global financial crisis better than others in the EU.
"The natural consequence of getting richer is a gradual decrease in cohesion policy support. This is a fact and in the end is a good sign," the EU commissioner for regional policy Corina Cretu said.
Southern states, who are still struggling to fully recover from the crisis, will instead see an increase in cohesion funds.
In an overall draft budget of 373 billion euros for cohesion between 2021 and 2027, 72.7 billions would be allocated to Poland, the highest share among EU states. But that represents a reduction from the 82.1 billion euros committed to Warsaw in the current seven-year budget period.
Polish Prime Minister Mateusz Morawiecki said later on Tuesday that his government would oppose the commission's proposal.
Hungary would also see its regional funds drop to 20.2 billion from 23 billion [http://fingfx.thomsonreuters.com/gfx/editorcharts/EU-BUDGET-FUNDS/0H0012Y4X0YS/index.html].
EU funds for Italy's poorest regions would increase to 43.4 billion euros from 35.1 billion. Spain will see an increase of cohesion funds to 38.3 billion euros from 31.2 billion and Greece to 21.6 billion from 17.3 billion.
Greece, Italy and Spain face double-digit unemployment, while jobless rates are below 5 percent of the workforce in Poland, Hungary and the Czech Republic [http://fingfx.thomsonreuters.com/gfx/editorcharts/EU-BUDGET-FUNDS/0H0012Y4W0YP/index.html].
Italy and Greece are also the bloc's main first-arrival countries for migrants and refugees from the Middle East and Africa. Eastern countries, led by Poland and Hungary, have refused to host refugees under an EU relocation plan.
The Commission will publish in the coming days and weeks other detailed proposals on future expenditures on security, research and other budget headings.
($1 = 0.8642 euros)
(Reporting by Francesco Guarascio, additional reporting by Marcin Goettig in Warsaw; editing by Larry King)
This story has not been edited by Firstpost staff and is generated by auto-feed.
Your guide to the latest cricket World Cup stories, analysis, reports, opinions, live updates and scores on https://www.firstpost.com/firstcricket/series/icc-cricket-world-cup-2019.html. Follow us on Twitter and Instagram or like our Facebook page for updates throughout the ongoing event in England and Wales.
Updated Date: May 30, 2018 00:05:27 IST