Etihad seeks exemption on preference pricing to invest more in Jet Airways; offers immediate release of $35 million
Etihad, which owns 24 percent of Jet Airways, wants exemption from the market regulator on preference pricing and open offer guidelines to invest more for the bailout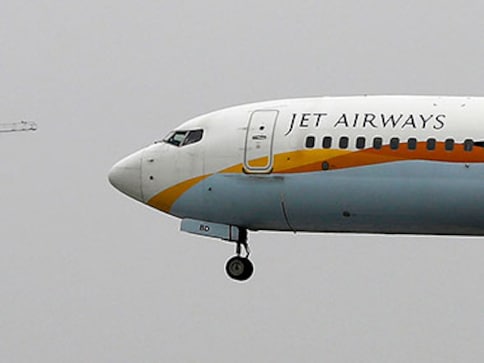 Etihad Chief Executive Tony Douglas has written to State Bank of India on the restructuring plan for the airline

The letter stated the current situation of Jet Airways is "precarious" and the airline needs emergency funding

Etihad has also insisted that Jet's founder and Chairman Naresh Goyal must step down from the board
Etihad Airways has offered to invest in debt-laden Indian carrier Jet Airways Ltd at Rs 150  ($2.11) per share, along with an immediate release of $35 million after certain conditions are met, a TV report said on Wednesday, citing sources.
The offer comes at a staggering 49 percent discount to Jet's closing price of 293.70 rupees on Tuesday.
Jet Airways shares tumbled after the report, falling as much as 7.5 percent to 271.75 rupees in their biggest intraday percentage loss since 10 December, 2018.
Etihad Chief Executive Tony Douglas has written to State Bank of India on the restructuring plan for the airline, the report said.
Etihad, which owns 24 percent of Jet Airways, wants exemption from the market regulator on preference pricing and open offer guidelines to invest more for the bailout, the report added.
The letter stated the current situation of Jet Airways is "precarious" and the airline needs emergency funding, CNBC-TV18 said.
Etihad has also insisted that Jet's founder and Chairman Naresh Goyal must step down from the board and his stake should be slashed to 22 percent from 51 percent, according to CNBC-TV18.
Etihad is also not willing to furnish any definite corporate guarantee. It has also laid down the condition that there should not be any charge or pledge on its equity, The Economic Times reported.
"The government would like banks to consider these relaxations — probably due to diplomatic ties with Abu Dhabi or its reluctance to let another airline go down after Kingfisher..," a senior public sector banker was quoted as saying by the newspaper.
Dinesh Keskar, senior vice president, sales, for Asia Pacific and India at Boeing Commercial Airplanes exuded confidence that Jet Airway's efforts to solve debt problem could see results in a month's time.
"A lot of activity is going on at Jet Airways; so I'm sure they will find a way. I am hoping that they resolve the situation in a month's time or earlier," Keskar was quoted as saying by Mint.
On Tuesday, Qatar Airways CEO Akbar al-Baker said his airline would not buy a stake in Jet Airways as a substantial portion of the debt-laden Indian carrier is held by Etihad Airways, whose owner Abu Dhabi is an "enemy" of Qatar.
"We would definitely look at it (Jet Airways) if a 24 percent stake was not held by Etihad," al-Baker told Reuters on the sidelines of an aviation conference in Mumbai. "How can I take a stake in an airline which is owned by our adversary?"
Last week, Jet Airways Ltd's lenders proposed a $900 million resolution plan. The resolution plan was shared with the airline's lessors and vendors at a meeting chaired by State Bank of India and attended by the airline's senior management, including chairman Naresh Goyal and a representative of Etihad Airways PJSC.
Jet's woes worsened with higher oil prices and intense competition in 2018. This would be the second time that the Middle Eastern airline has come to the debt-laden carrier's rescue.
--With inputs from agencies
To keep watching India's No. 1 English Business News Channel – CNBC-TV18, call your Cable or DTH Operator and ask for the Colors Family Pack (inclusive of 24 channels), available for Rs. 35/- per month, or subscribe to the channel for Rs. 4/- per day.
To keep watching the Leader in Global Market & Business News – CNBC-TV18 Prime HD, call your Cable or DTH Operator and ask for the Colors Family HD Pack (inclusive of 25 channels), available for Rs. 50/- per month, or subscribe to the channel for Rs. 1/- per day.
Find latest and upcoming tech gadgets online on Tech2 Gadgets. Get technology news, gadgets reviews & ratings. Popular gadgets including laptop, tablet and mobile specifications, features, prices, comparison.