Essar Steel Insolvency case: Aurora Enterprises would have no control over firm, says Numetal to NCLAT
NCLAT had earlier asked for confirmation that Rewant Ruia as a shareholder of Numetal through AEL does not have a business or financial relation with Ravi Ruia for the purposes of Numetal's bid.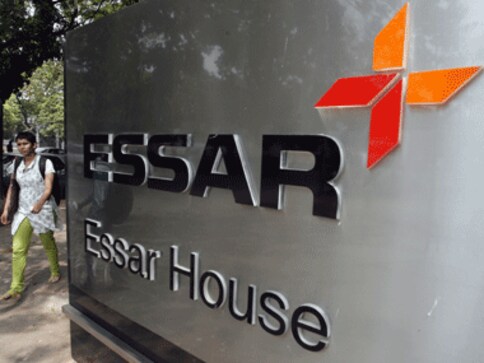 New Delhi: Russia's VTB Capital-backed Numetal on Tuesday said Ruia family scion Rewant will never be in management of Essar Steel even though the rules do not bar blood relations of delinquent promoters from bidding for loan defaulter companies being auctioned to recover dues.
During the proceedings of the National Company Law Appellate Tribunal (NCLAT), senior advocate Mihir Thakore representing Numetal said that the Insolvency & Bankruptcy Code (IBC) does not disqualify anyone based on blood relations.
Aurora Enterprises Ltd (AEL) had a 25 percent shareholding in Numetal.
"AEL would never be in management control of Numetal or the corporate debtor (Essar Steel) in future," Thakore submitted. He further said that VTB has 75 percent shareholding of Numetal and owns the company and is a promoter.
On being asked by the appellate tribunal, whether blood relations are barred under Section 29A of the IBC, to bid for a company, he replied no."Blood relations are not barred under Section 29A," he said.
The insolvency and bankruptcy law bars participation by promoters of delinquent companies in bidding for assets being auctioned.
The two-member NCLAT bench headed by Chairman S J Mukhopadhaya has asked both resolution applicants -- Numetal and ArcelorMittal to file their written submissions on section 29A by Friday.
NCLAT had earlier asked for confirmation that Rewant Ruia as a shareholder of Numetal through AEL does not have a business or financial relation with Ravi Ruia for the purposes of Numetal's bid.
Numetal submitted to NCLAT the declarations received by it, before submission of the bid, from its shareholders and their beneficiaries, including Rewant Ruia, that they are compliant with Section 29A.
AEL and Rewant Ruia had also given specific undertakings and confirmations to the Resolution Professional that they are not acting in concert with the promoters of Essar Steel including Ravi Ruia, father of Rewant Ruia.
The NCLAT took note of same and also noted that no evidence of acting in concert has been provided by Committee of Creditors or ArcelorMittal.
Numetal further argued that AEL or Rewant Ruia are not promoters of or in control or in the management of Numetal and that there is no interpretation of Section 29A by way of which any person acting in concert with or a related party of Rewant Ruia could be put to test under Section 29A.
Even if the corporate veil of Numetal is lifted for the purposes of Section 29A, only related parties of controlling shareholders of Numetal (VTB bank, TPE) can be put to test. Rewant Ruia himself does not suffer from any of the ineligibilities under Section 29A, it argued.
The NCLAT on 22 May ordered status quo on insolvency of Essar Steel for two months as it admitted petitions of Numetal and ArcelorMittal over the bidding eligibility.
Numetal and ArcelorMittal have filed petitions in the NCLAT challenging the disqualification of their first round of bids.
Both Numetal and ArcelorMittal put in bids in the second round after their offers in the first round were opined to be invalid.
Numetal faced disqualification as its 25 percent stake was owned by Aurora Trust of Ruia family, the promoters of Essar Steel, while ArcelorMittal's first bid was rejected because of its holding shares in loan defaulting companies Uttam Galva Steel and KSS Petron.
For the second round of bid, VTB Bank sought to sever ties with the Ruia family by buying out Aurora Trusts stake in Numetal. ArcelorMittal transferred Rs 7,000 crore to an escrow account of SBI to clear outstanding loans of Uttam Galva and KSS Petron.
In the second round of bidding, Anil Agarwal's Vedanta Resources also joined the race. Also, JSW joined Numetal for the bid.
World
Pakistan is facing its worst economic crisis. There's a shortage of food and medicines and Islamabad is struggling to acquire a much-needed IMF bailout. Amid its many woes, the attention of its government remains on the country's nuclear programme. It will not be compromised, it says
World
SVB Financial is exploring options, including a potential bankruptcy sale, for its venture capital and investment banking businesses, which were not included in the FDIC's takeover of SVB