EPFO relaxes UAN rule for PF settlement, but sets riders
The decision to relax this condition of providing UAN for claim settlement was taken after considering difficulties being faced by those members who were not alloted UAN
New Delhi: Retirement fund body EPFO has relaxed the provision that requires furnishing of Universal Account Number (UAN) for settlement of claims like PF withdrawal for all those who left membership before 1 January, 2014.
The Employees Provident Fund Organisation (EPFO) had made it mandatory to provide UAN on claim application forms in
December last year. "The decision to relax this condition of providing UAN for claim settlement was taken after considering difficulties being faced by those members who were not alloted UAN," an official said.
"UANs were initially alloted to all those members who were subscribers during January to June 2014. This decision was
taken to facilitate all those members who ceased to be in employment before 1 January, 2014."
It has been decided that claim forms may be accepted without UAN if the date of leaving/exit of the member is before January 1, 2014. Besides in exceptional cases, the officer in-charge may at his discretion based on the merit allow acceptance of claim forms without UAN.
Quoting UAN on claim forms was made mandatory with an objective of reducing chances of error. Since UAN is seeded
with Aadhaar, bank account and other credentials, it helps legitimate claimants get their due without any hassle.
EPFO had started allotting UAN numbers in July 2014. It had alloted over four crore UANs to its contributing subscribers.  Members can activate their UANs themselves and manage them like any other bank account online. UAN helps members get their passbook details and allows them to tag other credentials like PAN and Aadhaar.
Besides, UAN remains portable during lifetime of subscribers. Thus, they are not required to apply for PF transfer claims on
changing jobs.
Find latest and upcoming tech gadgets online on Tech2 Gadgets. Get technology news, gadgets reviews & ratings. Popular gadgets including laptop, tablet and mobile specifications, features, prices, comparison.
Business
Labour Minister Santosh Gangwar on Tuesday said over 6 crore EPFO members will get 8.65 percent interest on their deposits for 2018-19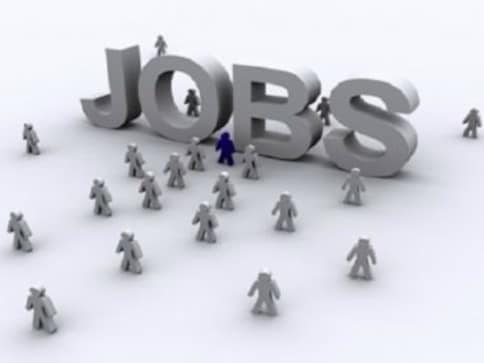 Business
Employment generation in the formal sector increased by 48 percent to touch a 15-month high of 7.32 lakh in November 2018 as compared to 4.93 lakh in the year-ago month, according to the latest EPFO payroll data
Business
During October this year, the maximum number of 2.32 lakh jobs were created in the 22-25 years' age group followed by 2.22 lakh in the 18-21 years' age bracket.