EPFO relaxes Jeevan Parmaan life certificate submission rules for pensioners, makes facility available at banks
EPFO says pensioners would have option of submitting digital or paper based certificate to pension drawing bank branches
New Delhi: In order to remove difficulties faced by pensioners, retirement fund body EPFO has relaxed conditions for submitting life certificates, including for online submissions. The Employees Provident Fund Organisation has laid down provisions that will help pensioners in submitting the Jeevan Parmaan certificate with ease, EPFO said in a statement on Wednesday.
Life certificate in physical form may be accepted from such pensioners who have recorded genuine reasons for non submission of digital Jeevan Parmaan. Similarly, those pensioners who have already made the digital submission for the previous year, need not do so again for the current year.
They would have the option of submitting the digital or paper based certificate to pension drawing bank branches. The new conditions provide that those who have not submitted Jeevan Parmaan digitally even once, can do so within this month. The facility of submitting Jeevan Parmaan is available at all EPFO offices, pension disbursing banks and common service centres.
Business
The EPFO functions under the labour ministry of the central government and runs the premier PF saving scheme.
Business
The decision to relax this condition of providing UAN for claim settlement was taken after considering difficulties being faced by those members who were not alloted UAN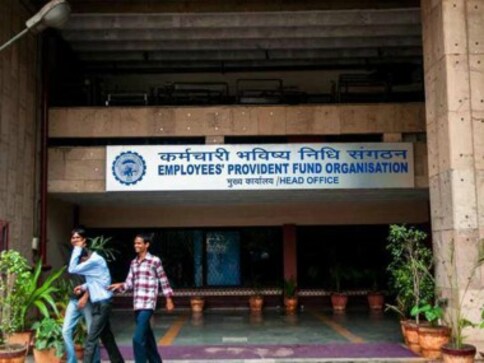 Business
Retirement fund body EPFO on Tuesday said it has disbursed a total of Rs 764 crore to 65 lakh pensioners for April under its pension scheme