EPFO members can withdraw 75% funds after 30 days of job loss; can still keep their PF accounts active
EPFO members would also have an option to withdraw remaining 25 percent of their funds and go for final settlement of account after completion of two months of unemployment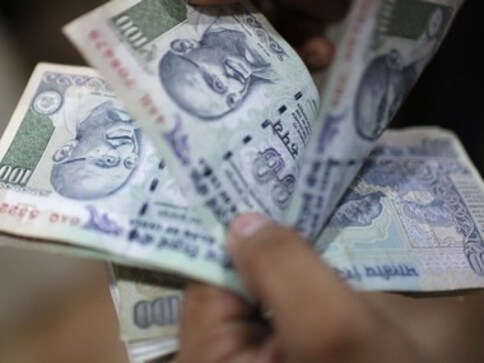 New Delhi: Retirement fund body EPFO on Tuesday decided to give its members an option to withdraw 75 percent of their funds after one month of unemployment and keep their PF account with the body.
The members would also have an option to withdraw remaining 25 percent of their funds and go for final settlement of account after completion of two months of unemployment under the new provision in the Employee Provident Fund Scheme 1952.
"We have decided to amend the scheme to allow members to take advance from its account on one month of unemployment. He can withdraw 75 percent of its funds as an advance from its account after one month of unemployment and keep its account with the EPFO," Labour Minister Santosh Kumar Gangwar, who is also the Chairman of EPFO's Central Board of Trustees, told reporters after the trustees meet New Delhi.
At present, in case of unemployment, a subscriber can withdraw his or her funds after two months of unemployment and settle the account in one go.
The minister was of the view that this new provision would give an option to members to keep their account with the EPFO, which he can use after regaining employment again.
However, it was proposed that the members would be allowed to take 60 percent of funds as advance on unemployment for not less than 30 days. But, the CBT raised the limit to 75 percent in the meeting held on Tuesday.
The minister further said, "We approved almost the entire agenda listed for the meeting of the CBT on Tuesday. We have also given an extension of one year to ETF (exchange traded funds) manufacturers SBI and UTI Mutual funds till 1 July, 2019. We have also extended the term of fund managers till 31 December, 2018."
There was a proposal to give extension of six more months to its five fund managers SBI, ICICI Securities Primary Dealership, Reliance Capital, HSBC AMC and UTI AMC for managing its corpus.
The five fund managers were appointed for three years from 1 April, 2015. They were given extension till 30 June, 2018. The CBT has also approved the proposal to appoint consultant for selection of portfolio managers.
The minister also said that the EPFO's ETF investment would soon cross Rs 1 lakh crore mark as it has already invested Rs 47,431.24 crore till May end this year earning a return of 16.07 percent.
The EPFO has also extended the tenure of its consultant CRISIL for evaluation of performance of fund manager till 31 December, 2018.
On the widening of range of the ETF investments by the EPFO, a CBT member said that the agenda was deferred and the board was unanimous that a call will be taken on the advise of new fund managers and consultants to be appointed shortly.
It was proposed to amend the investment pattern of the EPFO to enable the body to invest in equity index ETF beyond NIFTY 50 and Sensex ETF.
Find latest and upcoming tech gadgets online on Tech2 Gadgets. Get technology news, gadgets reviews & ratings. Popular gadgets including laptop, tablet and mobile specifications, features, prices, comparison.
Politics
'Subsistence, not sustenance' is the intent behind the Act, but a fragmented political system has failed the workers' voterbase in Bihar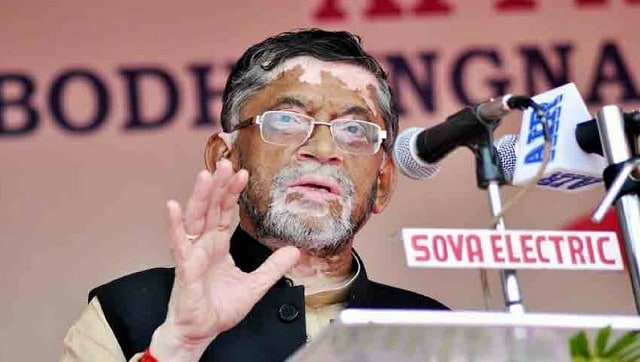 India
An expert group has been constituted to provide the Centre with technical guidance regarding surveys on migration, professional bodies and domestic workers, among others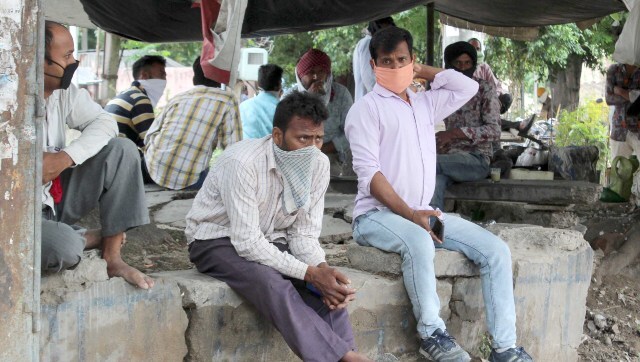 India
Unemployment is the big issue that the opposition Congress party is hitting hard on, especially after the pandemic-linked lockdown sent millions of migrant workers scrambling back home towards their native villages in an already slowing economy.