EPFO cuts interest rate to 8.55% from 8.65%, bank deposits unattractive, LTCG on stocks; it is no good time for savers
It is a stated policy of the government to bring down small savings rates to align with the bank deposit rates
It's no good time for savers. On Wednesday, the Employees Provident Fund Organization (EPFO) cut the interest rates on the retirement savings to 8.55 percent for 2017-18 from 8.65 percent in 2016-17 for 5 crore employees enrolled under the programme. The rate was already slashed in 2016-17 from 8.8 percent in 2015-16. In fact, there isn't anything surprising about this trend.
It is a stated policy of the government to bring down small savings rates to align with the bank deposit rates. The logic was that for bank lending rates to come down, deposit rates need to be cut first, else banks will take a hit on their interest margins (paying more to depositors and earning less from loans). Now, for deposit rates to come down, small savings rates need to ease first, hence the southward course of EPFO rates. But in reality this logic hasn't worked.
The problem is while bank deposit rates and small savings rates have come down (SBI lowered one year retail deposit rates to 6.25 percent from 1 November last year from 6.5 percent) by a good margin (all other small savings schemes now carry a rate in the range of 7.3 percent to 8.3 percent), lending rates have refused to drop in a significant manner despite RBI's repeated persuasive tactics, cautions and reminders in monetary policy presentations.
On the contrary, bank lending rates may even inch up if retail inflation continues to be sticky in 2018 prompting RBI to up key rates. Banks are fast in following cues when it comes to hiking lending rates and slow in responding to rate cut signals.
So this is a double whammy for small savers particularly those retired employees who would want to earn a decent return from their life's savings. What adds to their woes is the fact other investment avenues too are turning unattractive. Those who have parked their money in real estate expecting for high returns are having a bad time too since the property market hasn't picked up.
Builders and investors are badly stuck with piled up inventories and post demonetisation flow of black money into property deals have considerably narrowed. Logically, someone who would lock his money in real estate investments, even in once hot destinations like Mumbai, will have to wait longer than expected period to earn the desired returns.
Even the equity markets do not appeal for retail investors now on account of the imposition of Long-term capital gains (LTCG) tax. Even though it may not be a big negative for long-term investors, experts believe this will be a turn off for small investors especially those looking at equity markets for the first time who are looking at a one year horizon for returns.
As for the bulk deposit rates, there is a mixed trend in the market. Some banks like SBI have hiked the interest rates on such deposits while HDFC Bank interest rates have been cut across most maturities by 100 to 175 bps (basis points) with effect from February 6, 2018.
But changes in bulk deposit rates anyway doesn't concern the small depositors since these deposits have typically a cut off of Rs one crore. That is unless the trend is passed on to retail deposits as well.
The future course of bank lending rates will depend on inflation trajectory. If monsoon doesn't turn out to be good this year, it can stoke inflation further. This, in turn, can put further upward pressure on lending rates. For sure, it's no good time for savers now.
Opinion
There is a need for a composite licence to insurance companies to be able to offer different products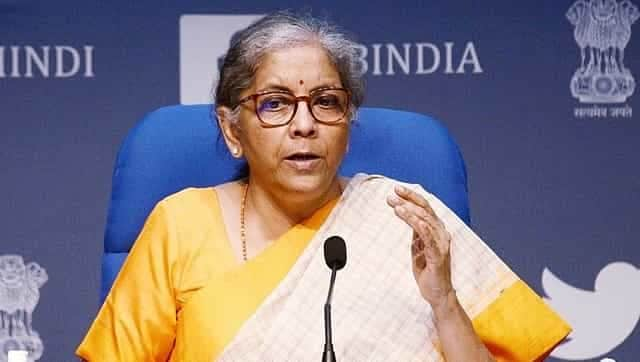 Opinion
While bringing the focus on migrating taxpayers to the new Income Tax regime, there would be some negative impacts on the trend of financialisation of savings in the new regime
Opinion
Removing 10% LTCG on equities will motivate investors to enter stock markets