Employment challenges: Pakoda sellers are fine but we need more formal sector jobs
Modi is right when he says the informal sector accounts for 90% of total employment and the formal sector only 10%. But the quality of employment in the informal sector needs a closer look.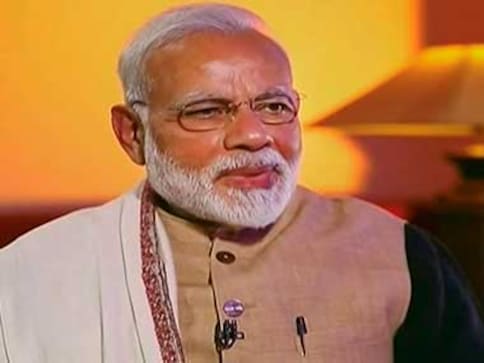 Answering a question on employment during an interview with Zee TV telecast on Saturday, Prime Minister Narendra Modi asked, "If a man selling pakodas outside the Zee TV office takes home Rs 200 at the end of the day, is that not employment?"
That remark led to a lot of mirth and some outrage from predictable circles. But, actually, with that remark the Prime Minister got it both right and wrong. What did he get it right? The larger point he was making was that the government could not be providing employment. There can be no quarrel with that.The government is not only already bloated, but also has flab in all the wrong places and is understaffed in crucial areas like police and security. Asking the government to solve the employment problem does not mean handing out jobs in the government or public sector.
Where PM Modi got it wrong was by citing the pakoda seller example, while dwelling on 10 crore people having got loans under the Pradhan Mantri Mudra Yojana (PMMY), of which three crore were taking loans for the first time. The other jobs he referred to were autorickshaw drivers, newspaper delivery boys and tea sellers. But is this the employment that people have to be content with?
If a pakoda seller makes Rs 200 a day, that gets him a monthly income of just Rs 6,000 a month. According to the Labour Bureau's Fifth Annual Employment Unemployment Survey 2015-16, that makes him one of 26.2 percent of self employed who earn between Rs 5,001 and Rs 7,500 a month. That is the second largest category among the self-employed. The largest category – 46.6 percent – earns up to Rs 5,000 a month, which means not even Rs 200 a day.
Modi often talks about how his government is giving a fillip to self-employment, which will make people job generators rather than job seekers. That is undoubtedly good (though all employment data show that self-employment has always been the largest category), but the relevant question is how many and what kind of jobs can people who make less than Rs 7,500 a month (67.5 per cent of self-employed) provide?
Let's look more closely at data relating to PMMY. The latest detailed break-up is available for 2016-17. Of the 3.97 crore beneficiaries, 3.64 crore (91 percent) were in the shishu category, which meant they could get loans for only up to Rs 50,000. Again, how many and what kind of jobs can these people provide?
If the majority of the self-employed earned only up to Rs 7,500 a month, they clearly fall in the informal sector. Modi rightly said this sector accounts for 90 percent of total employment and the formal sector only 10 percent. But the quality of employment in the informal sector needs a closer look.
Most self-employment is in the form of own-account or household enterprises. According to the National Sample Survey Organisation's report, Informal Sector and Conditions of Employment in India 2011-12, 75 percent of informal sector workers in rural areas and 70 percent in urban areas worked in enterprises that employed less than six workers (though some of this could be because of deliberately keeping units small to slip under sundry regulatory radars). Eighty percent did not have a written job contract – 65 percent in the case of those who were on regular wages. Is it any surprise, then, that 72 percent of informal sector employees were bereft of any social security cover (93 percent in the case of casual labourers and 56 percent in the case of regular wages)? As long as this informal nature of employment – and poor quality – continues, there will always be dissatisfaction and simmering resentment. And this is particularly the case in rural areas.
The Fifth Annual Employment Unemployment Survey 2015-16 shows that only 52.7 percent of people in the job market were able to get work for all 12 months of the year. Of the rest, 42.1 percent could get work for only six to 11 months, 1.4 for one to five months while 3.8 percent did not get any work. In the case of urban areas, 4.3 percent did not get any work at all, though things were better in the case of those who did get work – 82.1 percent were employed for all 12 months and 13.2 percent for six to 11 months.
It is this informality that needs to be addressed. Informal arrangements in the formal sector will always remain, but that will still be better than the informal sector itself being the larger part of the economy.
Sure, someone becoming a pakoda seller or newspaper vendor is better than being unemployed, but are they able to scale up their operations? Is it lack of finance alone that is hampering them? What are the regulatory hurdles to scaling up? Is the Rs 200 that the pakoda seller takes home net of expenses that include bribing municipal officials and the police? Similar questions arise in relation to small manufacturing units as well. These have to be answered and addressed.
The Modi government has said repeatedly that demonetisation and GST will take the economy towards greater formalisation. But this will have to be supplemented with a whole lot of other regulatory reforms, many of which will have to be done at the state and local government levels. Without that, the move to greater formalisation will not be possible. And then, more jobs and, more importantly, better quality jobs will just not emerge.
(The writer tweets @soorpanakha)
World
Ukrainian President and the Finnish Prime Minister condemned in the strongest possible terms the Russian Federation's unprovoked and unlawful aggression against Ukraine and "illegal" attempts to annex Ukraine's territories in violation of the United Nations Charter. 
Opinion
India under Prime Minister Modi has fully endorsed the United Nations in its "Think equal, build smart, innovate for change', motto, with regard to women's empowerment
World
Protesters were kicking off a third day of disruption since the crisis began, with roads set to close to make way for demonstrators