Electric cars for Rs 10 lakh? Tata says yes
The company says it is working to leverage its global engineering team talents to meet design and cost constraints at under $20,000.
Diversified business house Tata group is developing an electric car that is expected to be priced below $20,000 (over Rs 10 lakh) in partnership with France's Dassault Systemes.
The group's engineering services outsourcing and product development IT services arm, Tata Technologies has completed the first feasibility study of the electric vehicle using Dassault Systemes' 3DEXPERIENCE Platform.
In a statement, Tata Technologies President (Vehicle Programs and Development Group) Kevin Fisher said the company is working on with Dassault Systemes to "leverage the talents of a global engineering team to meet numerous design and cost constraints, as well as create the targeted user experience, including a final vehicle price tag of under $20,000."
The statement, however, did not share other details such as when the vehicle is likely to be launched or how much the company is investing to develop the product.
With the help of Dassault Systemes' technologies, the Tata group firm had completed its first electric Mobility (eMO) study, demonstrating the feasibility of developing an electric vehicle at an attractive price, the company said.
The company said a significant challenge in the development process was the requirement to fit all the vehicle systems into a small footprint, while maintaining spacious seating for four adults.
"To achieve this, Tata Technologies utilised the powerful capabilities within CATIA and ENOVIA applications to quickly develop various studies, allowing global collaboration to rapidly evaluate and converge on optimal solutions," it added.
The development of the eMO is a global effort, requiring collaboration among over 300 Tata Technologies engineers from different places, including India, the US and Europe.
Commenting on the development, Dassault Systemes Executive Vice President (Industry) Monica Menghini said: "Tata Technologies is a key business partner for us and we see its innovative and forward-looking project as the perfect example of how our 3DEXPERIENCE platform is critical to collaboration with OEMs for accelerated development cycles."
But does Tata have enough money to spend on research in order to build an "affordable" car and more importantly how will it make a profit on it?
Another Tata group firm Tata Motors had announced that it was developing an electric version of its hatchback Indica with a Norwegian firm for launching it in the British, Norwegian and Danish markets by 2011, which has not taken place yet.
Agencies
Find latest and upcoming tech gadgets online on Tech2 Gadgets. Get technology news, gadgets reviews & ratings. Popular gadgets including laptop, tablet and mobile specifications, features, prices, comparison.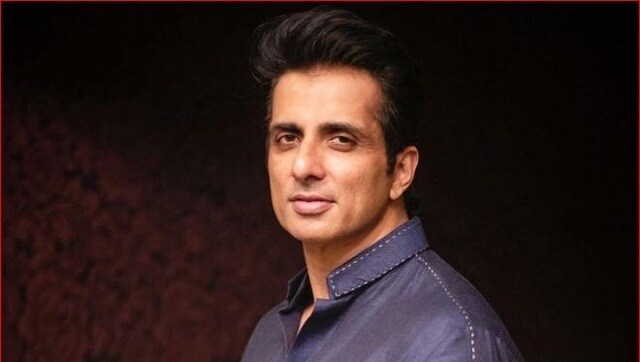 Entertainment
Sonu Sood has denied allegations of unauthorised development, saying that he has taken approval from the BMC and was only waiting for clearance from the Maharashtra Coastal Zone Management Authority.
Entertainment
Banita Sandhu, who tested positive for COVID-19, was admitted to a private hospital in Kolkata after she refused to be treated at a government facility.
Entertainment
Tanya Roberts' publicist confirmed that the actress, known for her role in the James Bond film A View to a Kill, was hospitalised after falling at her home.