Electoral bonds guidelines are ready; instruments to be bearer in nature, have 15 days validity
The guidelines for electoral bonds, announced in Budget 2017-18, are almost ready and some fine-tuning is being done by the finance ministry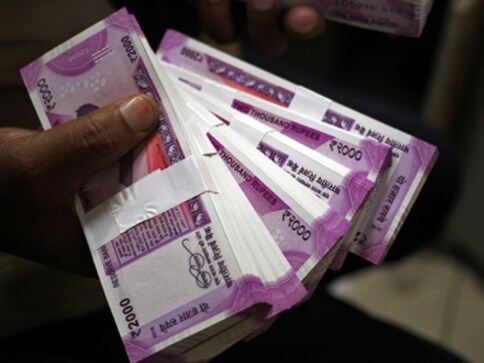 New Delhi: To prevent misuse of proposed electoral bonds, the government is likely to cap the validity at 15 days within which such bonds -- bearer in nature -- have to be redeemed by political parties.
According to official sources, the guidelines for electoral bonds, announced in Budget 2017-18, are almost ready and some fine-tuning is being done by the finance ministry.
Such bonds would be bearer in nature so that those having it can encash through only one notified account within stipulated time, the sources said.
"Each party will have one notified bank account. All bonds are to be deposited in that particular account. It is a paper currency and needs to be encashed in 15 days, otherwise it loses validity," a senior government official said.
The short duration of bonds will ensure these cannot be misused and the objective of reducing the incidence of black money in political funding is achieved, the official added.
The norms regarding electoral bonds could be out soon and some other features of such instruments would be issued by select designated public sector banks.
As per the electoral bond mechanism, the proposed bonds will resemble a promissory note and not an interest-paying debt instrument.
The Electoral Bond scheme will ensure complete anonymity of the donor, sources said, adding that these could be issued in denominations of Rs 1,000 and Rs 5,000.
Finance Minister Arun Jaitley had proposed issuance of electoral bonds in Budget 2017-18.
"An effort, therefore, requires to be made to cleanse the system of political funding in India. Donors have also expressed reluctance in donating by cheque or other transparent methods as it would disclose their identity and entail adverse consequences," he had said in the Budget speech.
The finance minister had indicated that the government would soon frame rules on electoral bonds after having consultations with all political parties.
Business
Stung by the country's largest banking fraud at PNB, the finance ministry on Tuesday asked all public sector banks (PSBs) to come out with "pre-emptive" action plan to combat rising operational and technical risks, and assign clear accountability to senior functionaries
Business
The finance ministry on Thursday sought Parliament's nod for extra expenditure of Rs 80,000 crore towards recapitalisation of public sector banks through bonds
Politics
The bonds will not carry the name of the donor and routing of the money through banks will ensure that only tax paid money comes into the political system.