After failure to deport, ED to attach Mallya's India assets worth Rs 9,000 cr
ED will take banks on-board too before attaching these assets under PMLA laws
The ED is mulling attaching domestic assets and shares worth about Rs 9,000 crore owned by liquor baron Vijay Mallya in connection with its money laundering probe against him and others in the IDBI bank loan fraud case.
Officials said on Wednesday the agency has already begun the exercise of identifying and valuing the country-wide immovable assets of the beleaguered businessman in order to place them under attachment under the criminal provisions of the Prevention of Money Laundering Act (PMLA).
They said the agency will also inform market regulator Securities and Exchange Board of India (SEBI) about its move to similarly attach his shares in various Indian companies so that no third party rights are created.
The officials from the Enforcement Directorate(ED) said that as per preliminary assessment done the value of the assets that would be provisionally attached will be around Rs 9,000 crore which is equal to the total default of bank loans which he is accused of.
They said Mallya's assets in the form of bungalows, costly vehicles, bank balances and others have already been assessed by agency sleuths probing the case.
According to estimates, Mallya has a personal net worth of Rs 7,000 crore in India as of now. In 2011, he had figured in the Forbes billionaire list with a net worth of $1.1 billion. He dropped out in 2012 as the net worth nose dived to around $800 million.
Banks will also be taken on-board before attaching these assets under PMLA laws, they said, adding the agency does not want to "jeopardise" their interests over these assets through which they are planning to get back their loans.
The Enforcement Directorate (ED) has been wanting to make Mallya join investigations "in person" in the over Rs 900 crore IDBI loan fraud case in which it registered a PMLA case early this year.
It has virtually exhausted all legal options to make Mallya join the probe including issuance of a non-bailable warrant against him from a Mumbai court based on which it made the requests for the revocation of his passport and subsequent deportation bid to bring back the beleaguered businessman from the UK.
However, in a setback to India's efforts to expeditiously get back Mallya, the UK has made it clear that the liquor baron cannot be deported and asked India to seek his extradition instead.
The British government has said it acknowledges "the seriousness of allegations" against Mallya and was "keen to assist" the Indian government in this case.
Commenting on the matter, Finance Minister Arun Jaitley had said in Parliament that India will now have to initiate extradition process after a charge sheet is filed to bring back the embattled tycoon to face money laundering charges as well as recovery of the Rs 9,400 crore of loans to his defunct Kingfisher Airlines.
Cancellation of passport "does not result in automatic deportation, that is the stand taken by UK," Jaitley said.
Sources, however, said filing a charge sheet is a time taking process and hence some other legal options will surely be mulled to make Mallya join probe in India, not only by the ED but by the CBI too.
The agency is also preparing to issue Letters Rogatories (LRs) to certain countries, including South Africa and the UK, for obtaining information on his overseas assets.
Until now exact details of his wealth abroad are yet officially unknown but there are estimates on that too.
A report in the Mint newspaper said the liquor baron owns several marquee real estate properties across the globe, including Trump Plaza condo that was bought for $2.4 million in September 2010.
The other key properties are these: a house in Sausalito, Califronia, which was bought for $1.2 million in 1987; a Cape Town mansion bought for $8.4 million in 2010; and The Grand Garden in France bought in 2008 for $53-61 million, the report said.
However, official sources said the agency has obtained details about immovable and movable assets held by the United Breweries (UB) Chairman in a number of countries and investigators are looking at countries like South Africa, the UK, the US, Hong Kong and France, as part of its probe conducted until now in the case.
Mallya had left India on March 2 using his diplomatic passport.
The ED has registered a money laundering case against Mallya and others based on an FIR registered last year by the CBI.
The agency is also investigating financial structure of the now defunct Kingfisher Airlines and looking into any payment of kickbacks to secure loans.
With PTI
Business
The charge sheet said Mallya had "formed a complex web structure of his group companies so as to indirectly control their affairs"
Business
The Service Tax Department as part of the original application is seeking recovery of over Rs 1,000 crore debt from Vijay Mallya and his subsidiary companies.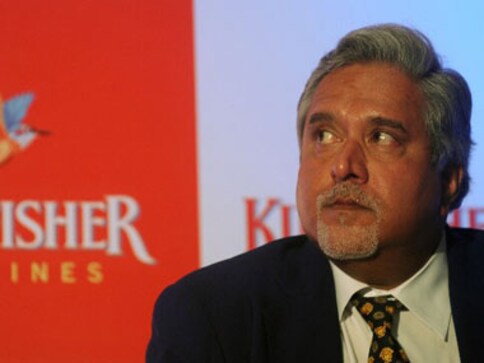 Business
The current political landscape and consequently the public's thought processes are dead against Mallya's antics of making promises and then not following through on them