ED seeks 'FDI clarity' from RBI before taking final action in Walmart probe
The Enforcement Directorate, which is probing alleged violations of forex laws by Walmart in its investment in an Indian firm, has asked the Reserve Bank for fresh clarifications regarding recently notified FDI rules by the central bank.
New Delhi: The Enforcement Directorate, whichis probing alleged violations of forex laws by Walmart in itsinvestment in an Indian firm, has asked the Reserve Bank forfresh clarifications regarding recently notified FDI rules bythe central bank.
According to a top Revenue Department source, the agencyhas approached the Reserve Bank of India (RBI) to seek"clarity" on Foreign Direct Investment (FDI) rules before andduring 2010 in the multi-brand retail sector, before it takesa final decision to impose or defer penal action against theretail giant and its Indian partner.
Earlier this month, the RBI had notified FDI guidelinesdefining control of a company.
The notification of press note 2 and 3 of the Departmentof Industrial Policy and Promotion (DIPP), which had beenpending for the last four years, provides definition of 'ownedor controlled, a term which is essential to determine whethera company is a foreign firm or a domestic entity.
The source said that the step was necessitated after EDfelt that more details were required to be "understood" afterthe DIPP replied to a query of the probing agency on thissubject.The US retailer Walmart had invested $100 million in Cedar Support Services, an arm of Bharti Ventures in 2010. CPIRajya Sabha member MP Achuthan had complained that thisviolated Indian rules as this investment took place when FDIin retail was barred in this country.
According to sources in the DIPP, the RBI's notificationof press note 2 and 3 would have a bearing on thisinvestigation.
"The DIPP and RBI would have to look into thenotification with regard to this probe," a source said.DIPP, which deals with FDI related matter, issuesprovisions in the form of press notes or consolidatedcirculars.
The agency had begun a probe in this case on theinstructions and references made by the RBI. The ED isinvestigating an alleged "contravention" of forex rules in
this case under provisions of Foreign Exchange Management Act(FEMA).
The ED has already studied replies sent by the Americanretail giant and its Indian partners to it. The ED, a centralinvestigative agency, was mandated to probe violations underthe FEMA and Prevention of Money Laundering Act (PMLA).
The probe would also go into the receipt of FDI as towhether the same was in conformity with the provisions ofSection 6(3)(6) of FEMA read with the Foreign ExchangeManagement (Transfer or Issue of Security by a person residentoutside India) Regulations, 2000.
Walmart halts India-specific lobbying in US
Meanwhile, Walmart has stopped its lobbying with the US lawmakers on India-specific issues, after continuously seeking their support for about five years to facilitate its entry into the high growth Indian market.
According to the latest lobbying disclosure reports filed by Walmart and its registered lobbyists with the US Senate and the House of Representatives, the company spent close to USD two million (about Rs 12 crore) on various lobbying activities during the second quarter ended June 30.
However, no India-specific matter figures among close to three dozen issues discussed by Walmart and its lobbyists with the lawmakers in the US during this period.
This has come as a major departure from the prior period lobby disclosure reports, including that for the preceding quarter (January-March 2013) wherein 'Discussions related to FDI in India' figured as one of the lobbying issues, the Congressional records show.
The company had spent a similar amount of about U$2 million in the previous quarter as well on its lobbying activities, which are being undertaken by it directly as also through close to ten other registered lobby firms.
Without specifically mentioning the name of India or any other country in its latest quarter lobby disclosure report, the company has listed only generic matters like "discussions regarding investments overseas" and "discussions regarding transatlantic trade and investment partnership".
Walmart, on its part, has been maintaining that it has disclosed all its lobbying activities as per the US rules and it did not violate any Indian regulations in this regard.
The matters related to FDI rules in India have figured among the "specific lobbying issues" for the company since at least 2008. It could not be ascertained whether Walmart has permanently stopped lobbying on India-related issues, or it is only a temporary halt.
Walmart and many other overseas supermarket chains have been wanting to set shop for many years in India, which opened up this business for foreign players last year with a 51 per cent equity cap despite stiff political opposition.
Still, there are many restrictions, such as those on sourcing of products, that are keeping foreign multi-brand retailers away from the country.
PTI
Find latest and upcoming tech gadgets online on Tech2 Gadgets. Get technology news, gadgets reviews & ratings. Popular gadgets including laptop, tablet and mobile specifications, features, prices, comparison.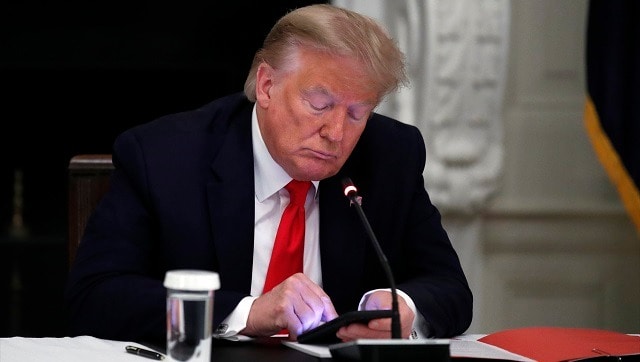 World
Trump kept out of sight in White House as impeachment proceedings played out at the US Capitol. There, the damage from last week's riots provided a reminder of the insurrection that Trump was accused of inciting
Sports
At the insistence of prosecutors, Magistrate Judge Michael E. Hegarty said Keller could not travel to Washington before 21 January.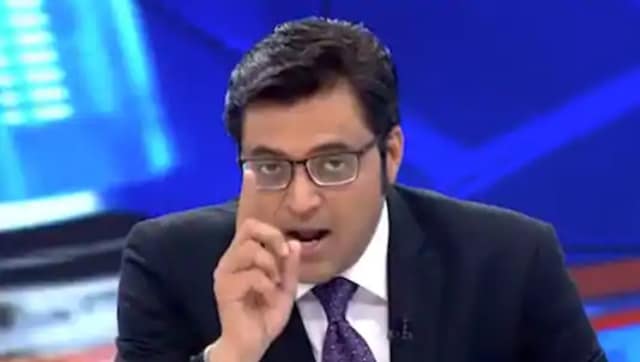 India
ARG Media had filed several pleas and interim applications in the HC urging the court to transfer the probe in the case to CBI, stay any further investigation in the case, and to restrain the police from taking any coercive action