WTO: Bali pact may run into rough weather, India toughens stance on food security
India's position is getting support from countries including South Africa, Cuba, Venezuela and other emerging economies.<br />
New Delhi: The WTO's Bali agreement may run into rough weather with the developed world dithering on their commitments to push forward India's food security and other issues concerning poor nations, officials said.
Making India's stand clear, an official said though the country is committed the trade facilitation agreement (TFA), which is dear to the developed world, it would not be possible for New Delhi to compromise on issues concerning food security and least developed nations (LDCs).
India's position is getting support from countries including South Africa, Cuba, Venezuela and other emerging economies.
"India is fully committed to TFA but it will not compromise on issues of its poor farmers and people and LDCs. Without finding a permanent solution to its public stock holding for food security purposes, India will not agree on TFA," the official said.
India is toughening its stand after WTO Director General Roberto Azevdo indicated that New Delhi should agree to TFA following "interim solution" to its food security issue.
India, however, is wanting a permanent solution to save its food security programme from being challenged in the WTO as per the agreement reach at Bali in December last year, the official added.
"Bali agreement is a composite package and it cannot be implemented in silos," the official said adding the developed world including the US is pressuring the WTO to shift the goal post, a position which cannot be accepted by India.
In the WTO's Ministerial meeting in Bali in December last year, members had agreed to finalise on TFA and find a permanent solution to unhindered implementation of food security scheme so that these programmes did not attractany multilateral scrutiny.
The TFA, which aims at simplifying customs procedure, increasing transparency and reducing transactions cost, is being pushed by the US and other developed world as they seek to bolster their sagging economies through an unhindered international trade by way of a uniform and easy procedures at customs.
"The way their (the West) conduct has been in the last seven months, we along with other African countries are now coming to a conclusion that they are not working on a good faith. Once they get TFA, they have no intention of doing anyother thing. Hence, we are taking a tough stand," the official said.
India has also made its stand clear in the just-concluded BRICS trade ministers' meeting in Brazil. Commerce Minister Nirmala Sitharaman is expected to take up the issue with WTO chief, USTR and EU Trade Commissioner on the sidelines of G-20meeting in Sydney this week.
PTI
News & Analysis
Besides the six new Nokia smartphones, HMD Global also announced the Nokia Lite Earbuds at the global launch event.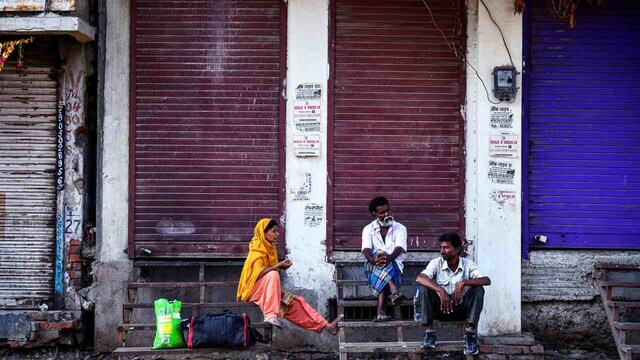 World
While the rebound this year will be stronger than expected, WTO's growth forecast states it could slow to 4 percent in 2022.
News & Analysis
Both Nokia X10 and Nokia X20 are likely to come with Snapdragon 480 5G processor and 6 GB RAM.