UPA has made economy more vulnerable; fix that first
The FM's task in the next budget is to negotiate India's twin fiscal cliffs - the budget and external deficits. Growth, etc, will follow if we deal with these issues
One of the key tasks of the finance minister is to make the Indian economy less fragile, both in the budget and outside it. Making an economy less fragile means making it nimble, more able to absorb shocks, more able to benefit from hidden opportunities, and derisking it from external and internal threats and vulnerabilities (see note below).
But as the fiscal deficit and current account deficit numbers show, India is vulnerable to all kinds of internal and external shocks. And the risks are rising, not falling. UPA-2 has reduced the in-built strengths of the Indian economy.
An economy becomes less fragile if deregulation, decontrol and reforms allow it to quickly adjust to new realities, instead of trying to protect it from all shocks.
This is what Narasimha Rao did when he was Prime Minister from 1991-96. He reformed the economy with the help of a technocrat Finance Minister.
This was what the subsequent United Front ministry under Deve Gowda and IK Gujral did, even if their reforms were unspectacular. (Remember, P Chidambaram's "Dream Budget" of 1996 came under the UF, and not Congress. He is unlikely to deliver any more Dream Budgets).
Then the NDA under Atal Behari Vajpayee carried reforms even further - by making changes in the Electricity Act to allow for freedom to buy electricity from anyone, moving towards oil price deregulation, backing real privatisation, and legislating the Fiscal Responsibility and Budget Management Act to keep government's from overspending.
From Narasimha Rao to Vajpayee, thus, the economy was made less fragile by pushing the envelope on reforms. It was done in fits and starts, no doubt, but broadly between 1991 and 2004 the government stuck to the reforms script in good times and bad.
In reforms, direction and predictability is more important than speed. Unfortunately, this is what the UPA disrupted.
It is ironic that just when the good times returned in 2003-04, we simply did very little of it. If one were to exclude the last three or four months of laboured reforms in diesel and FDI, the UPA period has been marked by a remarkable absence of reforms in all areas except social spending. This has added to the economy's vulnerability without significantly adding to jobs.
If high growth helped UPA-1 spend heavily on social sectors, the complete lack of reforms in UPA-2 has made the economy vulnerable to every possible shock - and the remedies announced over the last three or four months have done nothing to reduce the risks to the economy.
Before we discuss these vulnerabilities, let us debunk one myth being perpetrated by the UPA, that almost all of India's problems relate to high crude oil prices. PM Manmohan Singh told the recent Congress Chintan Shibir in Jaipur: "The rate of inflation during the UPA government's tenure over the past eight years has been more than what we wanted, but that is because of the increase in international crude oil prices during this period." (Italics ours)
Here's a reality check. Let's contrast what happened during the NDA period and UPA to rubbish the PM's claim. The truth is the NDA period also faced the same challenges, but they handled it better.
Vajpayee took over as PM in March 1998, and left the gaddi in May 2004 after the NDA's electoral defeat. Brent crude prices in March 1998 were $13.08 a barrel, and $37.92 in May 2004. That's a near tripling of prices - or, rather, a rise of 2.89 times, to be more exact.
Between May 2004, when the UPA took over, and December 2012, prices rose from $37.92 to $109.64. And guess what, this increase too is exactly 2.89 times - and over eight years as against the NDA's six years.
The UPA had more time to fix the problems in the oil economy than NDA, but it didn't.
What did NDA do that UPA did not do? Answer: the former adjusted prices more frequently - more than 30 times - when the UPA did the exact opposite. NDA passed on the shocks of higher prices to enable the economy to adjust better; UPA tried to shield the economy and favoured groups and ended up damaging it.
UPA has thus rendered the economy more fragile by pretending that everyone from price increases is good. And this logic pervades everything it does - including subsidies for the non-poor and social programmes for the poor. Playing mother hen to the rich and the middle class and the poor has damaged the Indian economy like never before.
And guess which group is most angry with the UPA - the rich and the middle classes. Consider the Anna Hazare and Delhi protests over the gangrape.
UPA has increased the fragility of the economy and made it more vulnerable to internal and external shocks even while underinvesting in core state capabilities like policing, law and order and justice.
A few recent examples will illustrate how vulnerable the economy still is.
One, thanks to unreformed fertiliser pricing, this year's fertiliser subsidy bill could top Rs 1,00,000 crore and damage agriculture, says Business Standard. This is 60 percent higher than what the budget provided for. The main reason for this miscalculation is not just budgetary legerdemain, but a refusal to raise urea prices when the prices of non-urea fertilisers (diammonium phosphate and complex fertilisers) have shot through the roof.
This has skewed the use of urea and non-urea fertiliser, and the country is currently sitting on nearly eight million tonnes of fertiliser stocks, reports BusinessLine.
So we are now sitting of huge food stocks, huge fertiliser stocks and huge food and fertiliser subsidies. The food will rot a lot in godowns, and the fertiliser will warm the cockles of foreign exporters of non-urea fertiliser. How daft can a policy intended to help farmers be?
Two, the oil subsidy issue is too well-known to bear repetition. This year, despite the move to raise diesel prices in small doses, we are going to see an oil subsidy of Rs 1,60,000 crore, of which Rs 60,000 crore will come from ONGC, Gail and Oil India. The government has shown no signs of paying up its part, even though the three oil and gas producing companies are being impoverished to keep the oil marketing companies afloat.
But even while agreeing to raise diesel prices in dribs and drabs, the government has messed up: The Economic Times reports today that bulk users of diesel, faced with a sudden hike in prices to market levels, are trying to queue up at petrol pumps to cushion the blow. Dual pricing is only leading to more mispricing and corruption.
Three, thanks to a depreciating rupee, the government has resorted to borrowing heavily from foreigners. Recently, the Reserve Bank raised the investment limit for foreigners in government debt to $75 billion, and reduced the residual tenure of holdings to less than three years. In short, foreign money will come in with shorter holding periods - which is another way of saying we are stuck with hot money flows.
The Economic Times in an editorial today confirms that we are now worsening a bad situation. It says: "But by eschewing tougher, long-term corrective action, we might be digging ourselves deeper into a hole. Our external debt parameters have worsened. Our external debt was $20 billion higher in September compared to March 2012, while our foreign exchange reserves-to-external debt ratio was worse: 80.7 percent compared to 85.2 percent."
The editorial quotes RBI figures to show that the amount of short-term debt to be repaid accounts for 51.8 percent of our current foreign exchange reserves. Scary.
Fourth, facing a possible rating downgrade, the government has been using kid gloves to deal with rich foreign investors (hence the relaxation on GAAR) and talking about taxing the rich more at home. Little wonder, domestic investors are still to jump in and start investing. The message is bizarre: if you invest from abroad, you get favourable tax treatment. Hardly the best way to enthuse domestic investors, who hold the key to growth.
The UPA has a lot more to do before it reverses the growing vulnerabilities of the Indian economy. It is a long haul.
The prime task ahead of P Chidambaram in Budget 2013 is to reduce the India's economy's fragility, not artificially pump up growth or launch half-baked social spending schemes before an election. A reformed and unfettered economy is the best antidote to global volatilities and domestic challenges.
(NOTE: I have broadly used the word fragile to correspond to how Nassim Nicholas Taleb does in his book Antifragile: Things that Gain from Disorder; however there are also deviations from Taleb's definitions of what constitutes fragility).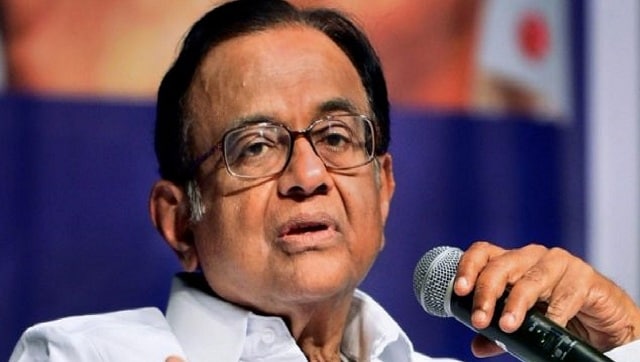 India
Lawyers claiming to be affiliated with the Congress protested against the senior party leader outside the Calcutta High Court for opposing a petition filed by the party's West Bengal unit president Adhir Ranjan Chowdhury
Education
UPSC will be conducting the NDA/NA 2 Exam on 4 September for admission to the Air Force, Navy, and Army wings of the NDA for the 150th Course, and for the 112th Indian Naval Academy Course (INAC) that commences from 2 July 2023
India
Bhaskararaman was arrested in connection with a Rs 50 lakh alleged bribery case for clearing visas of 263 Chinese nationals working at Talwandi Sabo Power Ltd in Punjab