United Bank's wilful defaulter tag is the final nail in Kingfisher Airlines' coffin
Once the company is given the tag of a wilful defaulter, neither the firm nor its promoters, can ever go back to banks or other financial institutions in that country to seek another loan.
United Bank of India (UBI), one of the lenders to the grounded Kingfisher Airlines, on Monday declared the airlineas a wilful defaulter. Other lenders in the bank consortium, including IDBI Bank and State Bank of India (SBI), which had together lent Rs 7,500 crore to the airline, are too weighing their options to follow the suit.
This could cost Mallya more than what he imagines.
A wilful defaulter, in banking lexicon, is defined as a company or an individual, who chooses not to pay back money borrowed to banks, not necessarily because they don't' have any, but wouldn't do so deliberately. In some cases, being done with an intention to fool the banks and the financial system.
Once the company is given the tag of a wilful defaulter, neitherthe firm noritspromoters, can ever go back to banks or other financial institutions in that country to seek another loan- fund or non-fund. Not just that. Under current norms, the promoters will also be prohibited from beginning a new venture for the next five years.
Kingfisher was grounded in late 2012 due to accumulated operational losses and inability to meet its daily operating expenses-seven years after the airline was launched by liquor baron Mallya. Fromits first day till its last, the airline never reporteda profit.
Among the bankers, SBI has the biggestexposure to Kingfisher, over Rs 1,500 crore, followed by a clutch of other state-run banks and a few private institutions. A loan account turning bad for banks due to internal or external business difficulties of the firm is normal. Indian banks are familiar with that.
But that isn't precisely the reason why government and banks are pitching to attach the fatal wilful defaulter tag to Kingfisher. The reason is that banks have lost trust in the airline and its famed owner.
Typically, a bank can tag a company as a willful defaulter when it is convinced that the company doeshave the ability to honor its obligations but doesn'thave the will to do so, hence the tag of wilful defaulter.
According to RBI norms, a wilful default happens when the money borrowed from a bank for a stated purpose gets diverted to other areas, funds are siphoned off or the company sells the assets against which the loans are raised from lenders. This is a charge akin to financial fraudulence or cheating.
Once the company is a wilful defaulter, not only will it be barred from the formal financial world, but it is immediately open to investigations and legal proceedings, and can be punished if found guilty. Banks will also share the name of the wilful defaulter firm/individual to a central database of the Reserve Bank of India and credit bureaus. In some cases, lenders can also "name and shame" policy by releasing the photographs of promoters of wilful defaulter firms in leading newspapers.
In the Kingfisher case, prima facie, it appears that banks have done their home work already. A forensic audit has been conducted by a consultant and lenders have the backing of finance ministry to go ahead with the plan.Once the lenders formally make up their mind, a notice will be served to Kingfisher, prior to finally classifying the company as wilful defaulter.
For reasons mentioned above, being tagged as wilful defaulter changes the whole game for Mallya to revive his business with the support of lenders, and a last nail in the coffin of the grounded airline.
This couldalso mean that the once-flamboyant industrialist may lose his chair on the boardof United Breweries and United Spirits Limited, given that the two companies are currently controlled by Diageo and Heineken.
The harsh step by bankers on Kingfisher also shows the desperation of lenders to deal withthe bad loans they are neck-deep in. Hit by chronic debt assets, Indian banks have intensified the battle against wilful defaulters in the past few years to cut down their bad debt. India's 40-listed banks have about Rs2.5 lakh crore gross bad loans on their books.
For instance, SBI, which began compiling the list of wilful defaulters in 1999, has between 1000 and 1500 companies in its wilful defaulter list with the amount of loans well above Rs 10,000 crore. The bank has tightened its battle against wilful defaulters in the last 2-3 years.
Interestingly, a major chunk of the companies in SBI's wilful defaulter list constitutes mid-sized firms with average loan size below Rs 100 crore.
Investors have already dumped Kingfisher shares in the bourses. From its peak price of Rs 335 on 19 December, 2007, the share value has eroded almost 99 percent. At 12.15 pm on Monday, the Kingfisher Airlines share price fell 1.09 percent to Rs 2.72.
For Kingfisher Airlines, which posted losses to the tune of Rs 822 crore, when it last declared results for the quarter ended December 2013, and its estranged King of Good Times , there is now no practically no way left to rise from the ashes. Mallya had time to convince the financiers of its good intentions to pay back, even if it is by selling the family silver, but not any more.
His once prized bird will soon be flying to the skies from where there is no return.
Find latest and upcoming tech gadgets online on Tech2 Gadgets. Get technology news, gadgets reviews & ratings. Popular gadgets including laptop, tablet and mobile specifications, features, prices, comparison.
India
The Calcutta High Court made the observation while allowing an anticipatory bail plea moved by an ETV reporter whose story on bribery among police officials earned him an FIR.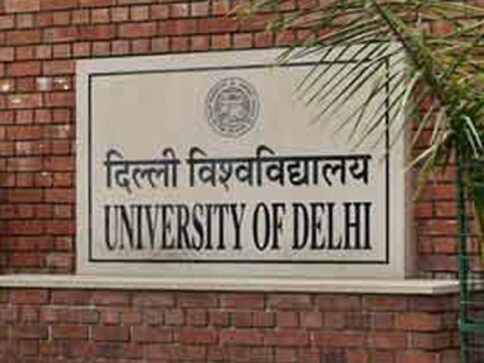 India
The court took the decision after the Delhi University's counsel provided several clarifications that were requested of them during a previous hearing.
Entertainment
The Maharashtra government had barred film, TV artistes and crew members above 65 years of age, from going to work to studios or outdoor sets during the COVID-19-induced lockdown