Union Budget 2013: Will govt drop the tax axe on the rich?
In difficult times, governments tax their people more. So, gear up for an increase in your taxes in next year's budget, as the government is in dire straits.
In difficult times, governments tax their people more. So, gear up for an increase in your taxes this budget, as the government is in dire straits.
A hint to this effect has been dropped by none other than Prime Minister's Economic Advisory Council Chairman C Rangarajan.
In an interview to The Economic Times, Rangarajan has said that the time was right to consider introducing another slab "where the marginal tax rate can be higher".
"We need not exclude anything. If by acting on exemptions we can augment revenues, then that is the best way," he has said.
As of now, there are three slabs in the income tax. For general public, up to Rs 2,00,000 there is no tax; from Rs 2,00,001 to Rs 5,00,000, the rate is 10 percent; from Rs 5,00,001 to Rs 10,00,000 it is 20 percent and above Rs 10,00,000 the rate is 30 percent.
The question is will there be a fourth slab with a 40 percent top rate? Rangarajan himself said that the climate for a higher tax needs better economic optimism, but last year, when no such optimism was in sight, the idea of soaking the rich did cross the minds of many economists close to the government.
Ahead of the 2012-13 Union Budget, M Govinda Rao, another PMEAC member, who is also Director of the National Institute of Public Finance and Policy (NIPFP), had talked about the need to raise the top tax rate for individuals to 40 percent.
"Now you have a marginal tax rate of 30 percent for incomes above Rs 8 lakh. Even Europe is thinking of levying higher income taxes for higher income groups. So after Rs 15 lakh of income, it may be worthwhile having a tax rate of 40 percent," he was quoted as saying in an interview to Business Standard.
This year, the case for raising taxes is even more compelling, given the government's deteriorating finances.
That the government is staring at a looming crisis is clear. The twin deficits-fiscal and current account-are worryingly widening.
The country's current account deficit has already hit 5.4 percent of GDP (IN April-September 2012) as against the government's target of 3.8 percent for the year. The fiscal deficit target has been raised to 5.3 percent, which economists are doubtful of achieving.
The government is in urgent need of funds, and whom else to squeeze in such a situation other than its own people?
And this is not the first time the government has hinted at taxing the "super rich".
Yes, Taxing the "super rich" seems to be the flavour now a days. France's Socialist government under President Francois Hollande recently increased taxes on on earnings above $1.3 million to a dizzying 75 percent. Only two days ago did US lawmakers approve a law to impose higher taxes on the rich as part of a strategy to overcome the "fiscal cliff".
In India, the 2013 budget could be the time for experimenting with higher taxes on the rich.
Rangarajan has also hinted at some adjustment in the taxation on dividends. As of now, dividend distributed by a domestic company is not taxed in the hands of the shareholder, but the company has to pay about 15 percent distribution tax.
The hints from the interview suggest that the government may be thinking of taxing shareholders. Rangarajan has, however, cautioned against rushing in with these steps, "as sentiment is just picking up and we should not create a situation where the gains are lost".
So fasten your seat belts and welcome a taxing 2013.
Subscribe to Moneycontrol Pro at ₹499 for the first year. Use code PRO499. Limited period offer. *T&C apply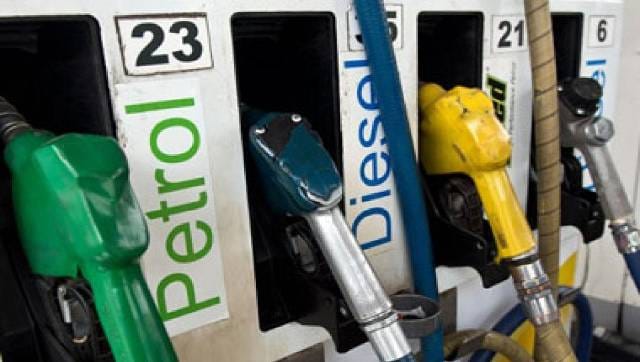 India
While branded petrol already costs above Rs 100 in several cities, Wednesday's was the first time regular petrol price crossed the psychological mark of Rs 100 a litre in India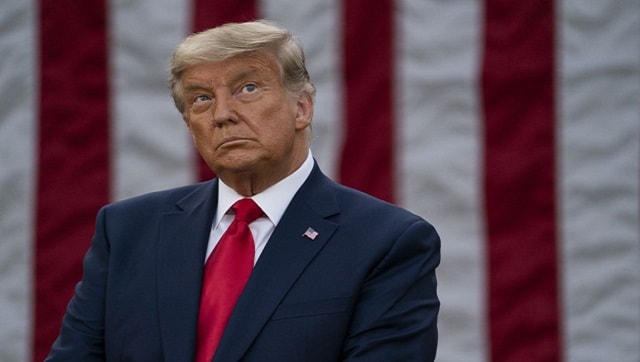 World
The nation's highest court delivered a blow to the ex-president, who has been waging a protracted legal battle to prevent his tax records from being handed over to Manhattan District Attorney Cyrus Vance
India
The Centre had set up a special borrowing window in October 2020 to meet the estimated shortfall of Rs 1.10 lakh crore in revenue arising on account of implementation of GST