There's a big hole in the tax bucket - and Pranab can't fix it
There's now not a snowball's chance in hell that the finance minister will be able to hit his budget numbers. Direct tax collections are sharply down - and may not get any better.
Pranab Mukherjee's Union budget has just been hit for a six. Again.
If the first quarter GDP figures were a bit off (7.7 percent against year's revised target of 8 percent), if inflation looks like a lost cause (close to double-digits now, against the 6-7 percent hoped for) and the fiscal deficit is streets away from target (7.9 percent against the budgeted 4.6 percent), now it's the most important budget number - revenues - that's giving way.
Direct taxes, which make up the bulk of the government's income, grew by piffling 6.7 percent in net terms (i.e. less refunds) between 1 April and 15 September, when the second deadline for advance taxes ended. Mukherjee's ministry wizards had pencilled in growth of a neat 18 percent in overall tax collections (direct and indirect) when the budget estimates were prepared.
What were they smoking?
Actually, they couldn't hit the broad side of the revenue barn because they were blindsided. And hence deserve some sympathy.
This is what happened. If we take direct tax collections from 1 April to 15 September, the gross figure is nearly 30 percent up at Rs 1,88,869 crore. They actually exceeded the budget target of 18 percent by a mile.
But here's the problem: with tax refunds soaking up a massive Rs 61,010 crore, the net revenue growth from direct taxes is down to Rs 1,27,859 crore - and the percentage growth tumbled from 29.5 percent gross to a net 6.7 percent compared to the corresponding period of 2010-11.
How did this happen? And what does this mean?
The refund figures tell their own stories. The taxman returned excess payments of Rs 48,426 crore to companies and Rs 12,562 crore to individual taxpayers, apart from sundry refunds of another Rs 22 crore. This is why Mukherjee's boys are finding their sack half empty at half-time.
However, high refunds are doubly bad news for two reasons. Under tax law, companies and individuals have to pay advance taxes four times a year - 15 June, 15 September, 15 December and 15 March) so that they complete their entire payments before the year is out. Companies pay advance taxes on the assumption that they will earn a certain level of incomes, and individuals are supposed to do the same.
But when the later quarters turn out to be not so good, companies stop paying further taxes and demand refunds for excess taxes paid during earlier quarters, or even the last quarter.
Secondly, both for companies and individuals, the last quarter is when tax savings and losses are booked and plotted to reduce taxes, and this appears to have happened on a massive scale in the last financial year. (This is when you buy your insurance, or book losses to offset your capital gains and pay less tax).
What this means is clear: companies did not have as great a second-half last year as they thought they would in the first half. The slowdown clearly started kicking in.
Moreover, the stockmarkets went into a tailspin after last November. From the November peak to 31 March, the indices fell nearly 10 percent - giving asset owners plenty of opportunities to book losses and reduce their taxes.
So what does this tell us about this year? Four things principally.
One, the year's revenue and deficit targets will not be met. The fiscal deficit will widen in absolute terms, both because of lower revenues and higher costs due to higher petro-product subsidies (Rs 1,20,000 crore is the level of anticipated losses for the year). Oil prices may have dropped, but the rupee's fall means oil prices are still where they were before.
Two, revenues may be crunched further as the markets are still in decline mode and investors book further losses to reduce profits and taxes. The industrial slowdown (just 3.3 percent IIP growth in July) means many companies will anyway report lower sales and profits. The tax kitty ain't going to swell.
Three, the planned disinvestment target of Rs 40,000 crore looks increasingly dicey. The ONGC issue is hanging fire, and so are many others because of market volatility. This means the fiscal deficit will look worse than we think it will be.
Four, the Reserve Bank will keep raising rates for a while. The weak rupee (Rs 48.75 against the US dollar and heading further down) is fuelling further inflation and the centre is planning more spending through the Food Security Bill and other giveaways. The Reserve Bank may thus be forced to swallow criticism and raise rates for a bit more time - again with negative consequences for the budget gap.
Budget 2011-12, Ladies and Gentleman, is now a piece of fiction.
PS: There is a small bonus for Pranab-da. His budget had planned its numbers on the basis of 14 percent growth in GDP in money terms. It had assumed a GDP number of Rs 8,980,860 crore assuming money GDP (real GDP plus inflation) of 14 percent. But inflation is actually higher. If money GDP grows, say, at 17 percent, the actual GDP number could be Rs 9,21,7197 crore. This gives Pranab leeway on the fiscal deficit, since 4.6 percent on this larger denominator would be higher. Nevertheless, this is small consolation. His real worries about falling revenues and rising subsidy bills are not going away anytime soon. The budget will remain a piece of fiction.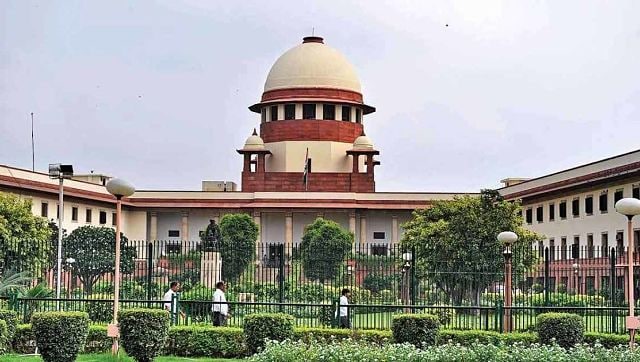 India
AG KK Venugopal said the GST Council will meet on 8 June and deliberate on granting exemption to essential items related to COVID-19, including oxygen concentrators
World
Joe Biden's administration is pushing for a 15 percent global minimum corporate tax that aims to resolve the issue of corporations sheltering profits in low-tax nations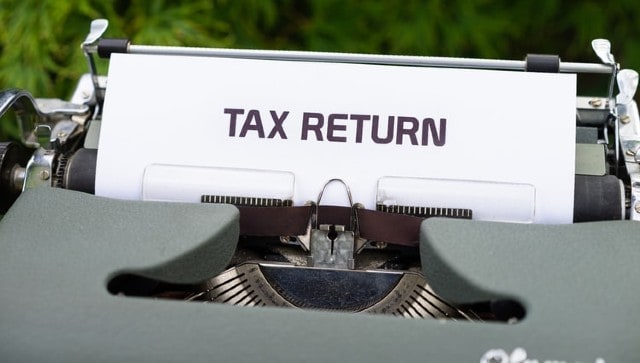 Business
The portal, www.incometax.gov.in, is aimed at providing taxpayer convenience and seamless experience to taxpayers, the Central Board of Direct Taxes (CBDT) said in a statement