The IPO market is down - and that's good news for investors
From private equity players to government, everyone wants to raise money from the primary markets. But market sentiment is weak. Only good issues will sell - and only if they are priced fairly.
New Silk Route Partners (NSR), a private equity fund, invested in two companies more than four years ago: Aster, a Hyderabad-based infrastructure company, and Ortel, an internet service provider. While Ortel has filed a draft red herring prospectus, or DRHP, with the Securities & Exchange Board of India, Aster has engaged investment bankers to work on options.
Jacob Kurian, partner at NSR, says his firm would have to explore options to exit investments. One option is to find other private equity investors or bigger companies that could buy them out. It is estimated that over $20 billion of private equity money is waiting on the sidelines for investment in Indian companies.
But most private equity investors don't like this idea. Reason: exiting an investment by offering shares for sale through an initial public offering (IPO) is far more profitable than making a trade sale (i.e. sale to another private equity fund or larger company in the space). "They would prefer IPOs over a trade sale," a Mumbai-based banker at an American investment bank said.
Besides private equity investors looking for an exit, the government too is looking forward to an opportune time to meet the disinvestment target of over Rs 40,000 crore in 2011-12. Follow-on offers of energy companies and public sector banks are also slated for this fiscal year.
Then there are companies like Nimbus Communications, MCX, Intas Pharmaceuticals, Tribhuvandas Bhimji Zaveri, Lokmat Media, and Tata Auto Components among those waiting to ring the opening bell on the stock markets.
Unfortunately for all of them, 2011 has emerged as the worst year for public issues of equity in India. So far only 11 companies have raised Rs 6,805 crore, according to the New Delhi-based Prime Database. In 2010, 67 companies raised Rs 55,613 crore.
If one goes by the data for IPOs, the market saw Rs 3,487 crore, or $775 million, mobilised by companies and/or their investors in the first half of 2011. This is less than 40 percent of the Rs 9,000 crore, or $2 billion, that companies got last year during the first six months of the calender year.
The contrast globally could not have been starker than it is now.
In the first six months of this year, companies have raised $111 billion against $100 billion last year.
At least 720 companies, including Groupon and Beijing Jingneng Clean Energy, have announced plans this quarter to seek $67 billion through IPOs, according to a report in The Economic Times quoting data compiled by Bloomberg. That's the largest number of IPOs to be announced in a quarter since 794 were announced during the final three months of 2007, the data show.
At a recent conference in Bengaluru, private equity investor Pramod Haque suggested taking companies public on the US Nasdaq. He argued that there was a significant appetite for companies that did domestic business in markets like China and India. "Investors in America are aware of the growth in consumption in India and China," he said.
However, this is easier said than done. While listed companies could go for an additional listing in the US, new companies cannot list directly on the US markets. Companies like WNS, Rediff and Makemytrip.com - which are listed there - have operations in India but are incorporated in the US or overseas.
Story continues on the next page
Another key factor is that companies tend to be greedy while pricing their offers. Yes, you are in the market to unlock value. However, there has to be a balance between greed and fear.
The performance of companies that got listed on Indian stock exchanges over the past one year shows that investors were left holding the sack. Of 61 companies that went in for public offers, 44 are trading below their issue prices. While this is largely due to negative sentiment in the secondary market, it has also got to do with the aggressive pricing of the offers.
"There is a need to leave some value on the table for new investors," says a banker at a US-based investment bank. The banker does not see any problem for quality, state-owned companies through follow-on offers.
This is perhaps reflected in the performance of a few companies even after the fall in the market. Among companies that are holding their heads high are state-owned Coal India, and Lovable Lingerie, a consumer company. Share prices of these companies are trading 40 percent above their offer price.
What does this mean for IPOs during the rest of the year?
Those companies wanting to raise money from public issues would have to bide their time. Investment bankers believe that it may just be too early to look for alternate routes for money. The stock market is not in a state of depression yet and there is hope for good companies wanting to raise capital.
"There is an appetite for quality paper despite current market condition," said A Rajagopal, Managing Director at Standard Chartered Bank. He sees Indian companies going ahead with the public issue plan over the next few months.
Larsen & Toubro has announced that it will go ahead with the proposed IPO of L&T Finance. Similarly, Tata Auto Components, a company owned by Tata Sons and Tata Motors, announced that it plans to sell shares in the market soon.
"Many state-owned companies like ONGC will not find any problem pushing their offers through," the banker said.
This should be good news for investors looking for investment avenues. The IPO market will see few issues but good companies will be hitting the primary market anyway. The depressed sentiment in the second market will also result in better pricing for new investors. The market sentiment could do well with share pricing similar to Coal India and Lovable Lingerie.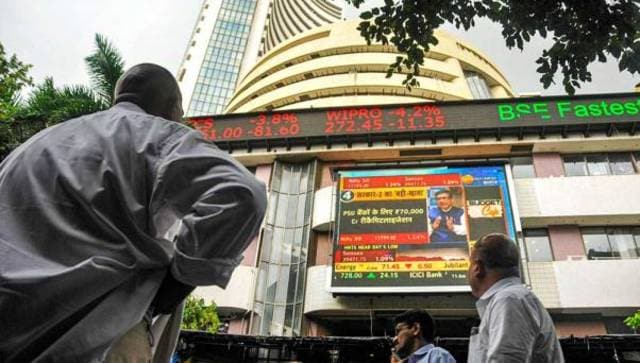 India
With broad-based buying in important sectors, the domestic market indices opened at a record high on Tuesday, 15 June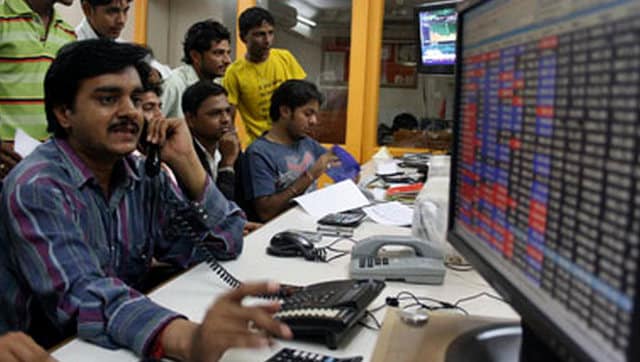 Business
Amidst mixed global cues, the domestic market indices opened flat on Monday. At the closing bell, Sensex was at 52,551.53 after gaining 76.77 points. Nifty closed at 15,811.85. It gained 12.50 points.
Business
Among the sectoral indices, Nifty Bank, Financial Services, Metal, PSU Bank, and Private Bank were trading in the red while the Nifty IT was trading high