The god that failed: Gold is no longer a one-way bet
The recent fall in gold prices has tested the faith of even diehard investors. So, is gold's golden run over?
Gold bugs are so faithful to their bullion investments, it's almost like a religion to them. But who can blame them: their god has not tested their faith for nearly a decade, when gold has been on a secular bull run.
But this year, although their presiding deity is still ahead of the game, for the first time in 10 years, the faithful are beginning to doubt their god's infallibility. Since early September, when gold prices peaked at $1,900 to a troy ounce, prices have been on a downward trend, and are currently trading below $1,600 - and at once stage were within striking distance of $1,500.
That's an alien experience for the new evangelical worshippers at the Altar of Aurum, who found religion only after the financial crisis of 2008, and so have been only on a high. Some borderline-agnostic investors have liquidated their gold positions like they were hot potatoes.
The fall is galling in particular because these investors had been counting on gold to save them from an "Economic Armageddon" - a doomsday scenario when only those with gold (and guns!) would find salvation. And since from all accounts, that nightmarish prospect still exists as a risk, given the unending turmoil in the eurozone and the anaemic growth in the US, they're left wondering why gold prices are falling at all.
The most proximate reasons for the fall in gold prices is the fear that the European banking system is at risk of seeing a seizure in credit flows, similar to the Lehman crisis of 2008, which is triggering a reflexive instinct to hoard US dollars, which in turn is battering all commodities - and gold.
European central bankers and politicians have been working to get banks to keep credit flows going, but increasing fears of exposure to heavily indebted entities has inhibited banks from lending - even to each other. And the more credit lines are opened to the banks by an unnerved European Central Bank, the more they are hoarding these funds for a worst-case scenario. The fear is that if this persists, it could result in an extraordinary cash squeeze, and in turn trigger in panic selling of hard assets, including gold.
Analysts at Standard Bank noted in a recent research report that a liquidity squeeze brought on by the Eurozone debt problems would be "one of the greatest threats to commodities."
Even economic commentator Bill Bonner, about as confirmed a bullion prophet as you'll find and who himself has a fanatical following, concedes that the recent fall in gold prices still has some way to go. "We think god has further to fall," he wrote in a recent newsletter. But he's still rallying the faithful and keeping their morale up. "So what if gold falls to 1,400? Or 1,200? You know what we call that. A buying opportunity!
It hasn't helped sentiment that economic growth in China and India, two of the biggest markets for gold, are slipping into a lower orbit. Or that China is clamping down on gold fever at home by shutting down gold exchanges that have mushroomed all across China.
On Tuesday, authorities issued a notice directing that gold exchanges outside of two in Shanghai are to be banned. The noticed cited lax management, irregular activities and evidence of illegality, which was feeding risks, as the reason.
But something fundamental has changed about the gold market, as Walter Kurtz notes on his Sober Look blog.
"Precious metals are beginning to trade like industrial commodities" like copper, reasons Kurtz."Typically gold is viewed as a 'safety asset' that should rally when the world is in crisis, while copper is a 'risk asset' that trades with expectations for global growth. But lately the two commodities have been highly correlated," he points out.
He attributes this to the slowdown risks in Asia, which will likely impact demand for both industrial metals and precious metals, but reasons that even so, a sharp double-dip scenario in Europe might still conceivably be good for gold.
What all this means is that while gold still has upside potential, particularly given the enormous risks to the global economy and of policy errors that fed the rally in gold prices, it's no longer a one-way bet. There are some circumstances in which the Gold God could fail to answer investors' prayers.
For Indians, who too have been loading up on gold - India imported Rs 2,15,000 crore worth in just the period from April to November - as if prices can never come down, that's a sobering reality.
Find latest and upcoming tech gadgets online on Tech2 Gadgets. Get technology news, gadgets reviews & ratings. Popular gadgets including laptop, tablet and mobile specifications, features, prices, comparison.
Arts & Culture
Infused with magical realism, the haunting vastness of the California landscape and the tragic wanderings of two orphaned siblings, C Pam Zhang's debut novel — How Much of These Hills Is Gold — renders a powerful narrative of the Chinese-American immigrant experience.
Gaming
"PES has outstanding gameplay built over many years of refinement, so if you love football you will love PES," Jonas Lygaard, Senior Director of Brand and Business Development at Konami, told Tech2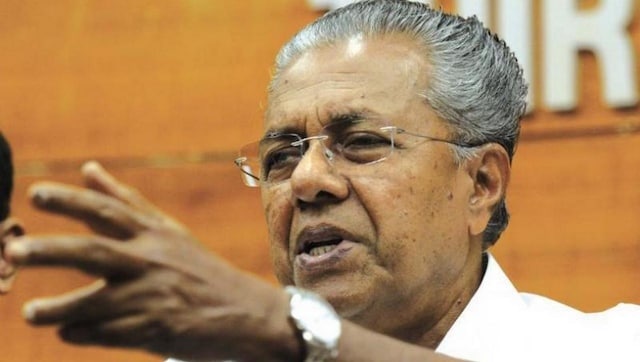 India
Responding to the Opposition, Kerala law minister AK Balan said Jaleel had not been arraigned as an accused, and that NIA's interrogation was to "seek information" as per protocol