Spending at modern retail stores will triple to $5 bn in India by 2015
Sales at modern trade stores have increased by 31 percent this year over last year.
New Delhi: Indian consumers' spending on FMCG items at modern retail stores is set to nearly triple to $5 billion by 2015 from $1.8 billion at present, according to market research firm, the Nielsen Company.
In what would be good news for organised retailers in the country, sales at modern trade stores have increased by 31 percent this year over last year.
"The Indian consumer is clearly enjoying the modern trade shopping experience and is increasingly shopping there, as is evident from the increased spending at modern trade stores," Nielsen India Executive Director Roosevelt D'Souza said in a statement.
This is also a strong indicator of the growth potential of the modern trade format, he added.
"While modern retail represents five percent of India's retail sales, Indian shoppers are expected to increase spending on fast moving consumer goods (FMCG) at modern retail stores from $1.8 billion (at present) to $5 billion by 2015," a study by the Nielsen Company said.
The report further said inflation is one of the key factors which is leading value conscious consumers to shop at the modern stores, thereby driving up sales of private labels in the process.
"Inflation is also encouraging Indian shoppers to be more discerning with many seeking value through promotions, sales and private label brand purchases," it said.
According to the study, Indian shoppers spend over $100 million on private label items per year and is expected to increase to $500 million by 2015.
"Indian consumers have always been value conscious but now even more so, given inflationary pressure on the household budget," D'Souza said.
The access to both modern and traditional format coupled with an awareness of various deals being offered in the market, allows the consumer to make a more informed value for money shopping decision, he added.
Interestingly, compared to China, where the private label products contribute only one percent to the total modern trade sales, in India private label accounts for about seven percent of the total sales, the report said.
According to the report, the top five categories in private labels in India are packaged rice, floor cleaners, tissue paper, glass cleaner and packaged 'atta'.
According to the report by Nielsen, while the modern trade stores have seen good sales growth, traditional trade channels like the kirana stores have also remained popular due to factors like convenience of access, credit, availability of home delivery and trusted relationship between shopper and local grocer.
Outlining the future trend, the report said tech-savvy Indians will increasingly engage with social media and networks as a way to discuss products and brands and seek value through group promotional website.
"Marketeers who understand the future of Indian retail environment and how consumer shopping behaviour is changing will thrive in this dynamic and expanding market," D'Souza added.
PTI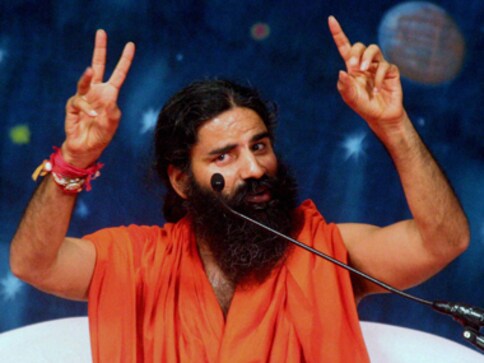 Business
Baba Ramdev has said by 2020-21 Patanjali would become the world's largest FMCG brand
Business
Patanjali says online mechanism aims to provide convenient and efficient option along with extension of traditional retail market
News & Analysis
40 percent of consumption in the Fast Moving Consumer Goods (FMCG) segment worth $45 billion will be driven digitally by 2020, a new Google report said.