Small, payment bank licences to be up for grabs this month: Who all will make the cut
These banks are expected to bring in a large chunk of the public, especially in rural areas and other places with low penetration, into the formal banking system
The Reserve Bank of India will invite by month-end applications for setting up small finance and payment banks, which will cater to low-income households and small businesses, after putting in place final norms in this regard.
These banks are expected to bring in a large chunk of the public, especially in rural areas and other places with low penetration, into the formal banking system.
"We visualise mobile companies, companies with large rural presence, may be shops, may be kiosks, as well as possibly the post offices seeking payment bank licences," RBI Governor Raghuram Rajan said.
"In the weeks to come, we would put out the final guidelines on payment banks. The guidelines are currently with the government for comments. I am hopeful that by the end of the month we will call applications for both small finance and payment banks," he said at a micro finance conclave, organised by the Nabard here.
Deepening the financial inclusion was one of the five items of agenda Rajan had set for himself after he took over last year. The central bank had earlier awarded universal banking licences to infra lender IDFC and micro lender Bandhan.
The two new licences were issued after a gap of 12 years. One of the suggestions from the industry on the draft guidelines on small banks, Rajan said, is allowing all-India small finance banks instead local area ones.
But, the governor said if at all the proposal was accepted, they will be allowed to take only deposits and extend loans predominantly to small entities.
Stating that the small bank licence would offer avenue for successful micro-finance institutions to migrate to banking licence without it affecting their core business of working with small and the excluded, Rajan said a decision on this has to come from the government.
Small finance banks would provide a whole suite of basic banking products such as deposits and supply of credit, but in a limited area of operations.
Payment banks would offer a limited range of products such as demand deposits and remittances. They would have a widespread network of access points particularly in remote areas, either through their own branch network or through business correspondents or through networks provided by others.
According to a report in The Economic Times, the National Bank for Agricultural and Rural Development (Nabard) has evinced interest in setting up such banks.
"We would be keen to look at it closely and consider it as an option if the guidelines permit," said Nabard chairman Harsh Kumar Bhanwala has been quoted as saying in the report.
The report said Nabard would be applying for the licence through its arm NABFINS, a non-banking finance company engaged providing financial services in agriculture and microfinance.
However, India Post, which is seen as fitting the bill, seem to be not in favour of being restricted to the small banks, as it wants to be a universal bank
"The RBI needs to see whether it wants to give a full service bank or a payments bank licence. The Department wants a full fledged bank," said Pradipta Kumar Bisoi, Chief Postmaster General, Department of Post, was quoted as saying in a report in the Hindu BusinessLine.
According to the report, India Post is preparing itself to become a bank. As part of its efforts, it has diversified into new age services like e-transfer and mobile transfer of money. In order to stay relevant in a hugely competitive space, it has tied up with e-commerce firms and is also offfering services like railway ticket booking.
Making a case for the banking foray, Bisoi has told the newspaper that India Post's 800 offices have core banking services. All of its 155,000 offices will be linked through core banking by the end of next year, he has said. However, it is for the government to decide, he hassaid.
India Post was among the 25 applicants for new banking permits early this year but failed to get one as it did not get the the Cabinet nod for necessary capital assistance from the UPA government. The finance ministry then was not in favour of India Post becoming a bank.
However, there have been views that the government should allow India Post to operate as a payments bank as it "could trigger the real banking revolution for India's poor".
With input fromPTI
Find latest and upcoming tech gadgets online on Tech2 Gadgets. Get technology news, gadgets reviews & ratings. Popular gadgets including laptop, tablet and mobile specifications, features, prices, comparison.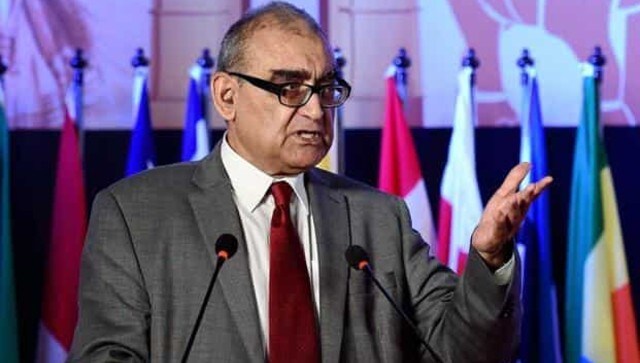 India
Katju also repeatedly made comparisons between India and Germany under the Nazi regime, saying Nirav Modi has been made a convenient scapegoat for India's economic crisis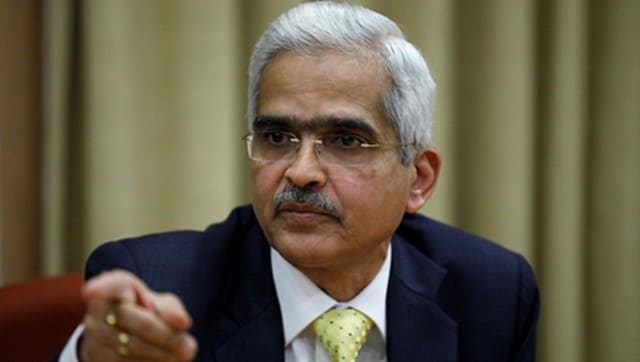 Business
The RBI governor said the Indian central bank stands battle-ready to take whatever steps that are needed to be taken for the economy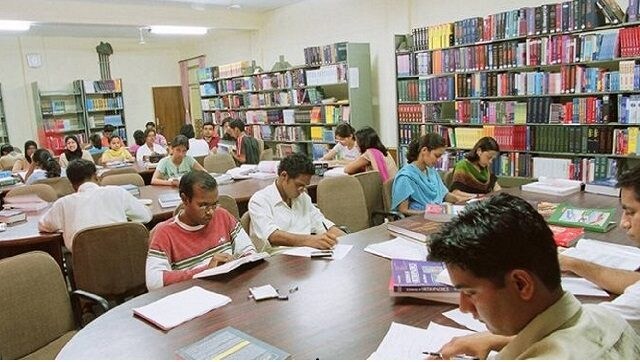 India
National Bank for Agriculture and Rural Development will conduct the Assistant Manager main exam on 24 September