Seven sure shot ways to reduce your car insurance premiums
A low insurance premium does not necessarily mean a good policy. But, if you are someone who wants to get a good deal, there are a few things you could do to lower the cost of your annual auto insurance premiums
First things first, a low insurance premium does not necessarily mean a good policy. But, if you are someone who wants to get a good deal, there are a few things you could do to lower the cost of your annual auto insurance premiums, especially during the renewal of your auto insurance policy. Here are a few things that you could keep in mind. To know more, read on.
1) Check out options: Online insurance portals let you compare insurance premium quotes across insurers within a few minutes.
Akshay Mehrotra, CMO, PolicyBazaar.com, said, "The most important thing that most people are not aware of, is that insurance premiums differ across companies. Prior to 2006, tariffs were regulated, but that's not the case any more. So, there could be a good possibility that you could get 20% cheaper premiums shop across insurers."
2)Absorb the pain: Voluntary Excess is the amount you are ready to absorb (pay out of your own pocket), when you make a claim. When you choose a voluntary excess option, you can easily decrease the premium on own-damage by up to 35 percent. Ideally, the voluntary excess amount should be less than the No-Claim Bonus amount you are eligible for next year.
3) Show and tell: Mehrotra said, "Proper declarations about yourself could result in getting a lower premium. For instance, insurers may provide discounts for particular profession. Eg, doctors."
So, if you are a Chartered Accountant, a medical professional, a teacher, a state or central government employee, ensure you provide those details and get the discounts on premiums. The logic behind this is that people in certain professions use car less, or they are assumed to be safe drivers which means, lower risk. Also keep in mind, that older (experienced) drivers pay lesser amount as premiums compared with younger drivers. In short, more info = less premiums. This discount could go up to 10 percent.
4) Decrease the value: Arun Balakrishnan, CEO, BerkshireInsurance.com, said, "If the usage of your car is going to be low for the coming year, then you can reduce the IDV of your vehicle for that year by about 10%. This would reduce the premium you have to pay." Simply put, IDV is the maximum money you can get in case of total loss. IDV and premiums are directional proportional to each other, so higher IDV = more premium.
For example, let's say you bought a car that costs Rs 10 lakh in 2010. And the IDV of your insurance policy was Rs 9.5 lakh, and in 2012, the IDV is 8.5 lakh. Also in 2012, the car manufacturer reduced the price of new car to Rs 8 lakh, but your IDV is still Rs 8.5 lakh. You could decrease the IDV for your car policy in such a case, to avail a lower insurance premium.
5) Precautionary measures: Balakrishnan said, "In case you have installed an anti-theft device in your car, which is approved by the Automotive Research Association of India, then you could avail a discount." This discount can be a few hundred rupees. Also, you could lower your premiums by another few hundred rupees by becoming a registered member of the automobile association.
6) No-Claim Bonus (NCB): When you buy car insurance, the policy documents mention a no-claim bonus. If you don't make any claim, the insurance company will offer you a discount on the premium for the next policy year. The discount can be anywhere between 20 and 40 percent (at times, even more) on own-damage premium amount. Let's say, your own-damage premium amount is Rs 10,000. So if you don't make a claim, next year you could get a discount of 25 percent as no claim bonus and the premium will fall to Rs 7,500. The best part is that no-claim bonus gets accumulated over years provided that there is no break in the policy. Balakrishana said "What many don't know is that NCB can be transferred to a new car, provided the new car is in the same engine category." So, if you drive an Alto now and plan to move on to a Santro, ensure you transfer your NCB and get that discount on your premiums.
7) Shopping online for insurance definitely offers you a better deal than shopping offline. There could be a difference of as much as 20 percent in your annual premiums. Though we do not recommend you buy only a third party cover on your car, if your car is four-to-five-years old and you plan to sell the clunker, you could buy third-party cover, to reduce premiums.
Other parameters that go into deciding your premiums are the make of the car. The type of fuel you would be using. The usage of the car, and like. And one last thing, if you jazz -up your set of wheels with gadgets, be ready to pay more as premium amounts. Safe driving!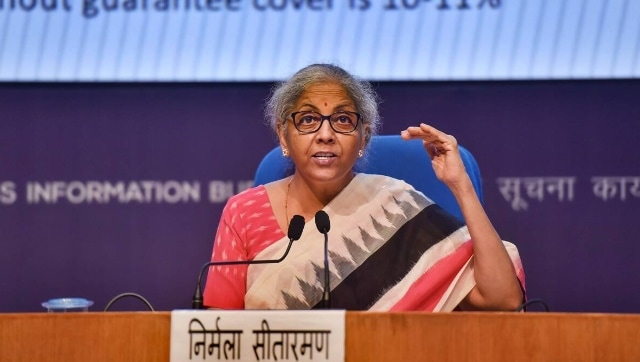 Business
Budget 2022: The Union Budget 2022-23 should ensure empathetic policy support for the lives and livelihoods facing unprecedented challenges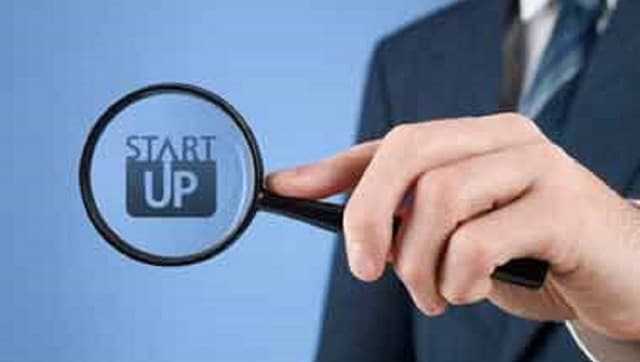 Business
The central government introduced the Emergency Credit Line Guarantee Scheme (ECLGS) in May 2020, intending to provide financial assistance to the pandemic-hit MSME sector
Business
The budget session of Parliament is set to commence on 31 January and will conclude on 8 April, the first half of the budget session will run from 31 January to 11 February