Sebi got new powers in 2013 to fight Sahara, Saradha and other scams
The regulator was also able to provide clarity and a direction to the market in areas like corporate governance and investor protection during 2013.
Mumbai: From large corporates like Sahara to unknown individuals perpetrating SMS investment scams, it was a year marked by lot many penal actions and even more policy measures by Sebi to safeguard the investors interest.
To help it bring to book fraudsters and other market manipulators, Sebi was also conferred with greater powers.
The market regulator has lined up numerous regulations to ensure effective execution of these powers along with safeguards against any possible misuse.
Summing up the year gone by, Sebi Chairman U K Sinha told PTI that the regulator was also able to provide clarity and a direction to the market in areas like corporate governance and investor protection during 2013.
"We came out with guidelines that in case of scheme of arrangements, what are the procedures that will be followed and in that sense we prescribed that before going to the High Court, the proposal has to come to us and Sebi would apply its mind, give its comments and then only further action can be taken," Sinha said.
This initiative followed Sebi coming across a number of instances where interest of ordinary shareholder was being compromised besides instances of illegal related party transactions.
As a result, Sebi has made it mandatory for all major schemes of arrangement involving listed companies to get "approval of the majority of minority shareholders".
"This concept has come in and this is a very significant concept and gives a clear-cut message to the whole world that small investors cannot be taken for a ride by the promoters or other large shareholders," the Sebi chief said.
As Sinha says, all culprits -- whether big or small-- are same before the regulator and it was their crime that decide the penalties.
The regulator, on its part, took actions against all sorts of entities -- from Saharas, Saradha, Alchemist and Osian's to hitherto unknown individuals taking investors for a ride through their illicit schemes.
To ensure minimum public shareholding in listed companies, as many as 105 firms, including big names like Tata Tele, Adani Ports, Essar Ports, Omaxe and Gillette India, faced Sebi's ire.
At the same time, many illicit schemes including those promising huge returns on goat farming, emu rearing, potatoes, art funds, real estate and holiday memberships, came under Sebi radar with their perpetrators facing crackdown.
For listed companies, Sinha said, Sebi is taking actions to ensure regular disclosure about key developments.
"Although listing agreement provides for a number of things, but our information was that a big number of companies were not complying with it," Sinha said.
The new norms also provides for small investors remaining insulated while any action is taken against non-compliant companies.
"What it means is that there is a routine practice currently going on that if some company is violating requirements of listing agreement, then the trading would be suspended. That was the thing being done.
"But we came to the conclusion that this is going against the interest of the shareholders. So, the new procedure says that there would be a penalty on the promoters, penalty on others who may be in violation and then there will be stoppage of trading in promoter shares, and as a last resort, we will go for the suspension of overall trading," he said.
Besides, Sebi has also sought to improve quality of compliance by listed companies.
"If quality of the compliance is not good enough, then we have asked the exchanges to strengthen their departments of compliance and send us exception reports based on which we would initiate action. These are the measures we have taken on corporate governance," he said.
According to Sinha, the new Companies Act has also brought in a new dimension and a lot of clarity from corporate governance point of view. On its part, Sebi is also gearing up to put in place a new corporate governance code for listed companies.
Besides, Sebi took many initiatives to strengthen the framework for investor grievance redressal.
"For example, earlier the redressal for grievance between broker and a client used to take place at 4 centres in the country. This has been extended to 16 centres.
"The grievance redressal panel also earlier used to be predominantly made of brokers and in many cases it was 100 percent dominated by brokers. Now, we have ensured that the panel is neutral -- from a broker driven panel we have made it a neutral panel.
"Then we have provided that in case a reward is given by the panel against the broker and the broker is getting into an appeal, a portion of the award will still be paid to the investor. So, the investor would not have to wait for the entire appeal process to be over and he would be compensated in the meantime by way of an interim relief.
"Our computerised grievance redressal system SCORES has also seen many improvements. Recently, we came out with an advisory on SCORES... Then, we have created our own call centre, where any complaint can be lodged at any time. This call centre is working in 14 languages," Sinha said.
"With these examples, I want to tell you that matters like corporate governance and investor grievance redressal is our focus," Sebi chief said.
"The number of investor awareness programmes that we have done this year is all-time high, in fact several times higher than the past records. We are conducting these programmes through our own people, through resource persons.
"I myself have gone to numerous places for such programmes. We are reaching out to smaller places. We have opened 16 offices in a span of one and half years, up from just 4 offices in the past. All this is being done with a message to the larger population that we want to reach as close as possible to the investors," he said.
To ensure minimum public shareholding in listed companies, Sebi cracked down on 105 firms, which failed to comply with the directive to attain at least 25 percent public shareholding by the deadline of June 3, 2013.
Sebi passed an interim order against such companies that restrained them from raising funds, dividends and bonus share and barred them from transactions.
Regarding PSU companies, only one of 16 had failed to comply with the mandate of maintaining a minimum of 10 percent public shareholding by August 9, this year.
Also, Sebi is considering a new set of insider trading norms and has sought public comments on it before putting in place final regulations in this regard.
As per the new norms, public servants and persons holding statutory positions may soon be prohibited from trading in listed securities of companies whose matters are being handled by them as it gives them access to non-public price sensitive information.
These measures are suggested by a panel chaired by N K Sodhi, Former Chief Justice of Kerala and Karnataka and a Former Presiding Officer of the Securities Appellate Tribunal.
During 2013, Sebi has taken wide-ranging measures to attract more foreign inflows into the Indian capital market to fund widening current account deficit.
Market regulator has merged FIIs (foreign institutional investors), sub-accounts and qualified foreign investors (QFIs) into a new category of investor class --Foreign Portfolio Investments (FPI).
It also prescribed adoption of risk-based Know Your Client (KYC) norms for foreign investors by categorising them into three segments. While the registration process for government related entities would be the simplest, it would be most stringent for charitable trusts and individuals.
Besides, Sebi rationalised FII investment in bonds, including G-Secs, by doing away with various categories.
For the primary market reforms, Sebi has made a Standard Operating Procedure for suspension and revocation of trading of shares in listed entities for non-compliance with listing
conditions.
It also mandated stock exchanges to put in place an appropriate framework including manpower to monitor adequacy and accuracy of disclosures violations.
Sebi allowed start-ups and small and medium enterprises (SMEs) to get listed on bourses without making an initial public offering (IPO), while new rules were also put in place
for angel investors during the year.
For the mutual fund industry, Sebi issued a framework on 'product labelling' with colour coding for MFs in a move to help investors assess the risk associated with the schemes.
Besides, MF distributors are allowed to become members in stock exchanges.
PTI
First Cricket News
India vs South Africa, Live Cricket Score, Today's 2nd ODI Match: Aiden Markram collects the winning run! South Africa thrash India by seven wickets to gain an unassailable 2-0 lead in the three-match series, and it looks like the Indian team will be returning home from the tour empty-handed after all!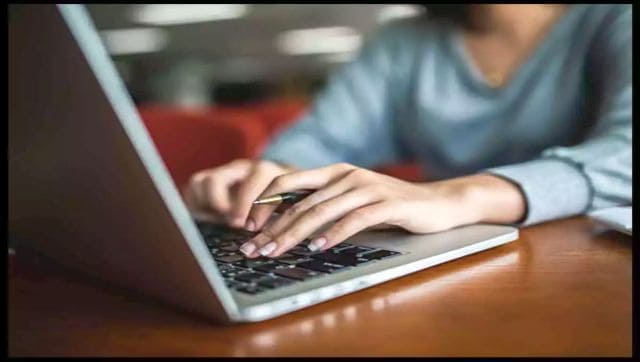 India
Interested and eligible candidates who wish to apply and have not done so yet, may apply through the official website of SEBI