Rural schemes: re-bundling is good, but not good enough
If the intended beneficiary is the farmer, why shouldn't a single department be set up and all programmes bundled into one?<br /><br />
One thing that went largely unnoticed in Finance Minister P Chidambaram's Budget is the announcement that the 173 schemes and programmes run from New Delhi for the poor through the state governments, or part financed from there, would be cut to 70. The Centre would apparently be whittling them down without trimming the outlays or changing the focus.
This is much more significant than the attention that the 47 percent increase in the allocations for rural development, a move seen as being populist and aimed at garnering electoral strength for the forthcoming general elections either in 2014 or even earlier, has got. This recasting is actually a better notion than mere higher allocations.
Hopefully, this is because he has asked himself why, for instance, a small farmer should have a well dug on his patch under the employment guarantee scheme, and get drought animals from another, subsidised seeds from yet another. If the intended beneficiary is that farmer, why shouldn't a single department of small farmers be set up and all programmes bundled into one?
That would be ideal even though it might require a major reordering of the government's divisions by subjects but in the short run, cutting it to 70 makes sense. It a good start because the multiplicity of programmes and consequent administrative limitations have prevented emergence of the mission mode.
There are as many schemes as are intents and if one were to put a cynical construct, as many dead political leaders whose followers think deserve to be commemorated. There could be schemes drafted simply because a politician's name had to be tagged to it so the voters would remember. To these, one should add any number of schemes the states run on their own steam.
Multiplicity of schemes, often with the same intent, say improving the lot of small farmers, is entirely funded by the Centre, partly assisted by the Centre and financed by states on their own. The numbers depend upon the predilections of the chief ministers. They like to constantly start new schemes, never mind the difficulties in administering them.
These together add to avoidable overlaps, scattering resources which anyway, given the needs of the rural folks, is inadequate, and involve several lines of command. These command lines do not even operate in a straight top - down linear fashion but are zigzags. The outcomes, which one likes to believe are actually chased, are missed as a consequence.
Ultimately only the number of schemes, and the outlays for them, become the measuring stick to determine how well-disposed a government or a party running it is towards rural uplift. Rural life is not the quaintness you see to your left and right as you zip along a highway. These areas are actually seething under deprivation and misery; don't let a few rich there mislead you.
The plethora of schemes and programmes run under the aegis of many departments targeting essentially the rural poor are, by their sheer numbers, an inconvenience when it comes to administering them. Often the same targeted beneficiary is sought to be served by different departments using funds flowing from different sources. At the cutting edge, tehsildars and block development officer are involved.
Though the district collector-some states call him district magistrate-is the nodal authority for any and all schemes and has a superintending role, the way the funds devolve to him from the top and how it is spent by those lower down is complex. At both these levels, these complexities sap the administrative muscle where a performer is a spender and not who delivers.
Since each eyes a different target person, even for similar purposes, both manpower and funds get scattered. This makes the very effort an exercise in futility since success is measured by outlay and expenditure and not by outcomes measured by the actual gain made by the beneficiary. This leads to leakages: it is easier to claim success by fudging and stealing than actually doing the work.
Several departments targeting farmers, however, does not mean all the involved departments target the same or same set of farmers but those that come into their line of vision for a variety of reasons - the politician as the middleman or the middleman as a collaborator of the dishonest machinery out to mulct the beneficiary.
If you look at the size of the poor, including the bone poor, and the size of the funds deployed and the number of schemes through which they are spent, a clear mismatch emerges and deliveries are poor and leakages ensue. Or they could be, and are, misdelivered.
A poor farmer could need a well to reduce uncertainty of farming, and also seeds, fertilisers, both subsidised. His bullocks could have aged and hardly of any use. A well dug without seeds, or seeds without fertiliser, would serve no purpose. If a misguided official wanting to meet his targets was to dump a pair of cows on him even if he has no feed to provide, his entire cycle of life goes further awry.
He may also be told that if his next born is a daughter, and if she is born in a medical centre, she would get a sum of money to her credit. She can get free education, but the school is far off and there is not even a bus service to transport her daily.
This disjointedness is the bane of all programmes. If this is either reduced or eliminated, positive things could happen to the poor who only hear of grand announcements but don't benefit from them. If Chidambaram changes it all, the poor may rise, and if several get such assistance in a comprehensive package, they together rise like a tide to better lives.
Find latest and upcoming tech gadgets online on Tech2 Gadgets. Get technology news, gadgets reviews & ratings. Popular gadgets including laptop, tablet and mobile specifications, features, prices, comparison.
long reads
WaterAid commissioned 10 visual artists from across the Global South to interpret the far-reaching impact access to clean water and decent sanitation has on people's lives and the role these vital basics play in the realisation of other human rights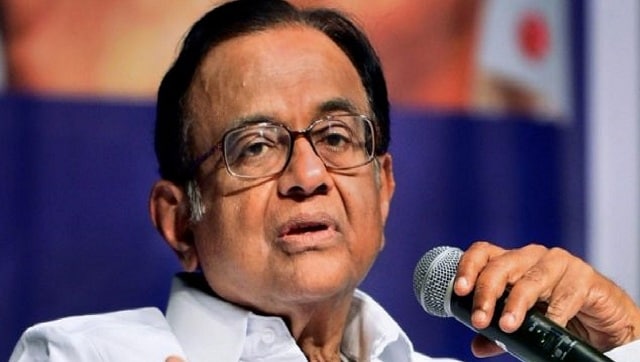 India
The former finance minister's remark comes a day after telecom company Bharti Airtel posted a net loss of Rs 15,933 cr in the first quarter of FY 2020-21
India
The Jammu and Kashmir administration Wednesday told the Supreme Court court that "the senior Congress leader Saifuddin Soz is neither detained nor put under house arrest after abrogation of Article 370"