Rs 1,200 per sq ft: Mumbai realty bribery rate is half of actual building costs
If you are wondering why real estate prices in Mumbai never fall despite the lack of buyers, look no further than a corrupt, rent-seeking bureaucracy. If the amount of money being sought as bribes by the municipal authorities for building clearances are any guide, the quantum siphoned off in corruption could pay for the bulk of basic building costs - excluding land and taxes. This means the elimination of corruption alone can bring down home prices significantly in India's urbs prima.<br />
If you are wondering why real estate prices in Mumbai never fall despite the lack of buyers, look no further than a corrupt, rent-seeking bureaucracy. If the amount of money being sought as bribes by the municipal authorities for building clearances are any guide, the quantum siphoned off in corruption could pay for the bulk of basic building costs - excluding land and taxes. This means the elimination of corruption alone can bring down home prices significantly in India's urbs prima.
According to a report in The Times of India today (24 October), bribes cost a builder anywhere between Rs 5-30 crore per multi-storeyed building and bribe demands in the island city are a whopping Rs 1,200 per sq ft, Rs 800 per sq ft in the Bandra-Andheri belt and up to Rs 600 per sq ft in the city's eastern suburbs. Compare this with basic building costs of Rs 2,500-3,000 per sq ft.
In Maharashtra, it takes anywhere from one to four years for approvals to come in. A builder has to obtain about 60 approvals to build a property in this state. "Obtaining the various approvals raises the project cost by 35 percent," laments Lalit Kumar Jain, national president of realtors body Credai. Builders then pass it on to consumers, and extend the circle of corruption and cash.
Ironically, the development control rules (DCR) that were introduced two years ago were implemented to ensure that there is no scope for manipulation or illegality in a building plan. But ever since the rules came into place, corruption has increased manifold as officials now hold back files and demand huge sums from builders just to sanction what is laid down in law.
Earlier, the municipal body would clear projects with unusually large flower beds, car decks, etc, which were not included in the building's floor space index (FSI). These concessions allowed the developers to build an additional 50-70 percent above the permitted built-up area and then sell the free spaces to buyers at the market rate. In fact, some developers would double the size of the salaeable area by illegally merging FSI-free spaces into habitable areas.
For example, the flower bed area or the car deck were sometimes shown as a part of the living room or bedroom by the builder. This racket was rampant in the Bandra-Khar-Santacrux belt, which is why perhaps land prices are phenomenally high in the region since builders would make super profits by paying bribes to municipal (BMC) officials and local politicians to procure maximum concessions for their projects. But with the new rules, common areas such as the lobby, lift, staircase, flower beds and balconies are counted in the building's FSI ( the amount you can build on a plot). In lieu, builders get a compensatory 35 percent of FSI for houses and 20 percent for commercial structures.
However, now engineers intentionally hold up approvals to rake in the moolah from builders. Several builders told TOI that at every stage, officers and engineers demand Rs 5-20 lakh for basic permissions to start construction. "The all-important occupation certificate could set back a developer by over Rs 1 crore," they said.
In other words, to fix things at their end, developers then resort to bribery and accounting malpractices. Such processes eventually have a spiralling effect on everything that the developer does: how they set prices for their projects, how they account for revenues, how they make payments to their suppliers, how they determine the value of their land holdings and so on.
But we are not even talking of the biggest focus of corruption: land. Politicians are a big reason why urban land is scarce as people with political connections hoard large tracts and prevent the extension of city limits to push up prices. South Bombay is the best example for this. If a trans-harbour link connecting south Mumbai to the mainland were to be built quickly, thousands of hectares of land would be available for development. This is exactly why the trans-harbour link project may never take off till all south Mumbai land is redeveloped and sold. If the trans-harbour link is built, property prices in South Mumbai would crash.As Firstbiz said earlier, prices are high not because of genuine demand but because our netas, babus and businessmen do not want to let the supply of cheap land rise for fear of destroying the value of their own benami assets.
In the last five years, home prices have soared 50-150 percent across India, making homes unaffordable to many amid a slowing economy and high interest rates. But with home sales falling, debt levels of builders have risen alarmingly. DLF, the biggest listed builder of them all, is still reeling under huge debts despite some assets sales over the last two years. In fact, currently it is the mostindebted property developer in India.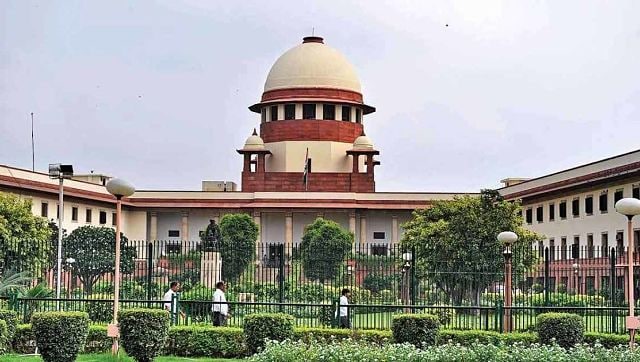 India
The former home minister had challenged the Bombay HC order directing a CBI probe into allegations of corruption levelled against him by former Mumbai police commissioner Param Bir Singh
First Cricket News
There is a school of thought that legalising betting will bring in massive revenues for the government at a time when most of it is going unchecked. But Khandwawala looks at it differently.
First Cricket News
The new ACU chief will be flying to Chennai on Wednesday. He also attended the final ODI between England and India in March to get an idea of how things work in the board.