Row over cotton exports ban intensifies, GoM to review decision
The GoM, headed by Finance Minister Pranab Mukherjee, will meet on March 9.
New Delhi: The Textiles Ministry on Tuesday referred the ban on cotton exports to a Group of Ministers, after Agriculture Minister Sharad Pawar took strong objection to the decision with Prime Minister Manmohan Singh complaining that he was "kept in dark" on the issue.
In a hurriedly called press conference, Textiles Secretary Kiran Dhingra said, the decision will be put up to the GoM for review and consultation. The GoM, headed by Finance Minister Pranab Mukherjee, will meet on March 9.
Besides, in April 2010, the GoM had given a direction to maintain 50 lakh bales stock.
On Tuesday morning ,an angry Pawar said, "They (Commerce and Textiles ministries) kept me in the dark. I came to know about this only after a notification was issued by Directorate General of Foreign Trade (DGFT) yesterday".
Pawar has raised the issue with the Prime Minister demanding that the ban should be revoked. "While taking such a decision, it is always proper to discuss it in Cabinet Committee on Prices or in Cabinet Committee on Economic Affairs as is done with wheat, rice, sugar. So I have raised this issue with the Prime Minister. This is highly objectionable".
Defending the notification of ban, the Textiles Secretary said the decision was taken by Committee of Secretaries, which included Agriculture Secretary. She also sought to explain why Pawar was not informed about the export ban personally by Commerce and Textiles Minister Anand Sharma. " Unfortunately, when our minister was in town, the Agriculture Minister was out of town and when Agriculture Minister came back to the country, our minister (Sharma) had already left".
Gujarat Chief Minister Narendra Modi has also written to the Prime Minister seeking revocation of the export ban.
Meanwhile, according to an Economic Times article, Cotton Corporation of India (CCI) has already begun procuring cotton at the minimum support price in Andhra Pradesh where prices have crashed after Monday's export ban.However, prices in other major markets across the country were still ruling higher than the MSP. Cotton prices were 25-30 percent higher than the MSP in Gujarat, 10-15% in Maharashtra and 30-35% in Rajasthan.
Agencies
India
Apart from Sibal, G-23 leaders Shashi Tharoor and M Veerappa Moily have also slammed Prasada for switching to the BJP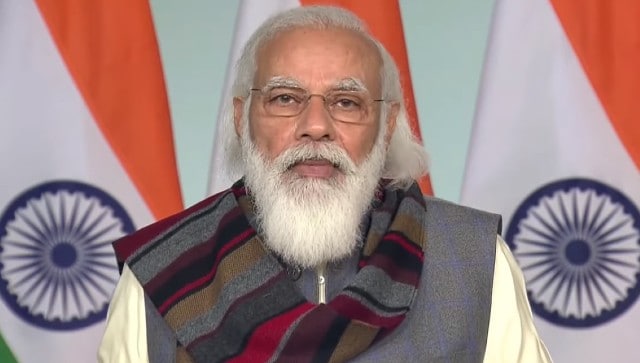 Sports
He also offered his best wishes to the Indian contingent for the Tokyo Olympics that will begin on 23 July and noted that it consists of the country's finest athletes.
India
The resounding success of the Aspirational Districts Programme is a testament to the efforts of the national, state and district level administrations