Road sector set for revolutionary changes in 2 years, says Gadkari
Gadkari said he was chairing the Infrastructure Group, appointed by the Prime Minister and most of the issues involving delays in forest and environment clearances, defence and railway objects
New Delhi: In a bid to boost infrastructure development, the government plans to build 30 km of roads a day, remove hurdles facing Rs 1.5 lakh crore projects and bring a new Motor Vehicles bill, Road Transport and Highways Minister Nitin Gadkari said today.
Also on the anvil is an overseas arm of highway builder NHAI (National Highways Authority of India), to bid and construct roads overseas and formation of National Highways & Infrastructure Development Company, primarily dedicated for implementing highways projects along borders.
"In two years time Road Transport and Highways Sector will undergo revolutionary changes. Transport and Shipping sectors will contribute at least 2 per cent increase in the country'sGDP in two years span," Gadkari said addressing the media here on completion of 100 days.
Listing out achievements of his Ministry, he said the draft of the new Motor Vehicles Bill was ready for stakeholders comments and it would be his endeavour to introduce the same in the upcoming Parliament session.
It has been designed and framed in sync with the best practices of six advanced nations and would reduce drastically road accidents in the country which accounted for 5 lakh accidents and 1.5 lakh related deaths annually, he said.
On road projects, Gadkari said, "We inherited a legacy where 189 projects worth Rs 1.5 lakh crore were stuck on account of regulatory hurdles including environment and forest clearances, most of which have been removed and are rolled out."
Also issues pertaining to 24 of the 42 projects on public- private partnership (PPP) mode were removed. In addition, golden handshake with developers were made in 34 projects worth Rs 38,573 crore as the builders had backed out and "we will bid out these on EPC (engineering, procurementand construction), he said.
Gadkari said he was chairing the Infrastructure Group, appointed by the Prime Minister and most of the issues involving delays in forest and environment clearances, defence and railway objects have been removed with Environment and Forest Minister Prakash Javadekar recently clearing 33 of 54 stuck projects.
Also, 350 projects concerning rail over bridges stuck for over two years can now be online tracked, he said adding, "to avoid delays in projects, the government, henceforth, would not award any project withough acquiring 80 per cent of the required land."
"The Ministry has reached out to state governments seeking their support, besides MPs in in ten states have been told about delays in projects in their concerned constituencies," he said.
He said work was underway on projects worth Rs 28,000 crore in Jammu & Kashmir and Rs 10,141 crore in North East besides seven road packages worth Rs 12,500 crore have been cleared for work on new highway alignment in the Uttarakhand to make its roads away from rivers.
PTI
Find latest and upcoming tech gadgets online on Tech2 Gadgets. Get technology news, gadgets reviews & ratings. Popular gadgets including laptop, tablet and mobile specifications, features, prices, comparison.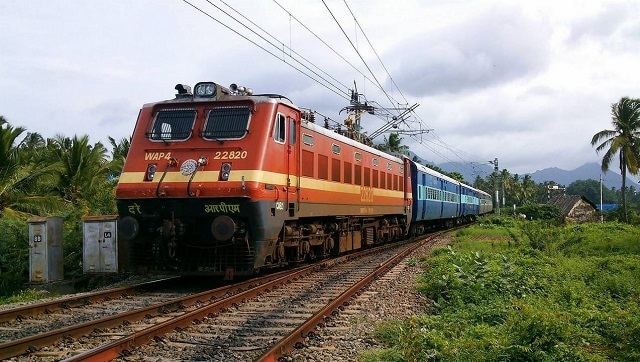 India
Instead of halting at the next scheduled stop of Jhansi, the express train continued till Bhopal, 241 kilometres away from Lalitpur station
India
India's energy future is bright and secure, Modi said, adding access to energy should be affordable and reliable
India
Pilibhit's SP Jaiprakash Yadav said that a roadways bus and a jeep collided in Puranpur area of ​​the district