Realty greed may result in closure of 88 Mumbai petrol pumps
Soaring land prices in Mumbai is taking a toll on the city's petrol pumps too as landowners of these fuel stations are giving in to the lure of real estate.<br /><br />
Soaring land prices in Mumbai is taking a toll on the city's petrol pumps too as landowners of these fuel stations are giving in to the lure of real estate.
Townies may soon have to go to the suburbs to refuel vehicles and bikes.
According to a report in the Economic Times today commercial towers or malls will uproot one-third of the city's 227 pumps within five years as owners continue to reclaim their land for more profitable purposes. And why shouldn't they? Oil marketing companies are bleeding red while fuel pump dealers are just making nominal profits. They will never be able to afford the rates promised by a realtor who views any available land in the island city as a 'gold mine' and the only way these owners will renew the lease is if OMCs can promise to pay the market rates.
Remember the fate of the petrol pump next to the Cricket Club of India in Churchgate, which has made way for a parking lot or the Bharat Petroleum fuel station on Juhu Tara Road which was recently demolished?Even the HPCL petrol pump near Nanawati hospital along SV Road, Vile Parle and the one next to Sena Bhavan at Dadar have given way to a multi-storeyed mall. The situation is worse in South Mumbai where five pumps have been closed in the last two years.
"In the Pedder road area, of the five retail outlets, one is already closed and there are ongoing court cases for two sites," the ET report added.
Currently, land owners are free to change the usage of their land after lease agreements for pumps expire whileprior to 2005, oil marketing companies were protected from eviction by land owners under the Maharashtra Rent Control Act.
Another report in DNA, quoting data from the Petrol Dealer Association says, of the 253 petrol pumps in the city, 88 are privately owned and are likely to face closure once the lease ends.
OMCs like Indian Oil Corporation, HPCL and Bharat Petroleum have been demanding that petrol pump sites be declared as designated reserve sites once again so that land owners of these pumps can't sell plots to builders for construction of commercial or residential complexes since it can only be used for petrol and diesel pumps.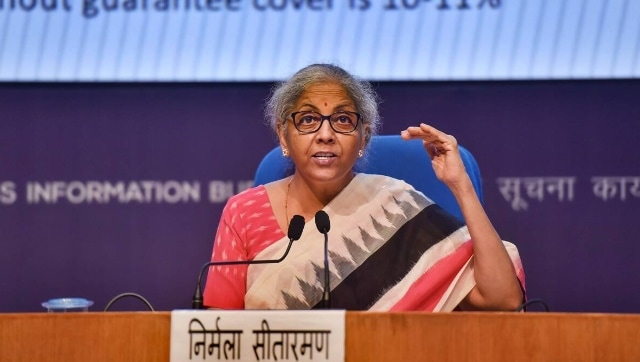 Business
Budget 2022: The Union Budget 2022-23 should ensure empathetic policy support for the lives and livelihoods facing unprecedented challenges
Business
Budget 2022: The process to make the Union Budget starts each year around August or September and is a tedious and time consuming one; different parts of the government work collectively to shape the document
Sports
As at the Tokyo Summer Olympics, postponed by a year to 2021, the IOC will bid to reach a balance between health and safety and sporting fairness.