Raghuram Rajan wants administrators to come out of cocoon, identify ground reality of system
Raghuram Rajan told the officialdom to get out of their self-made cocoons and feel the world, which is perhaps the best suggestion towards reform ever made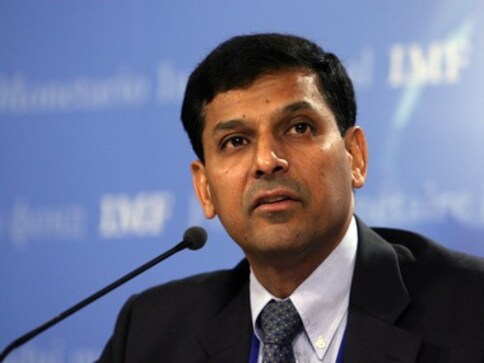 There's the age-old idiom – 'where the shoe pinches'. It is all about empathy, which was better put by Harper Lee in her brilliant To Kill a Mockingbird: "You never really understand a person until you consider things from his point of view...until you climb inside of his skin and walk around in it."
Without empathy, the world can get one-sided — all in favour of the guy with the upper hand. Like not even attending to a visitor in a sweetmeat shop because they did not appear to be a potential buyer. So, he or she can go to hell, the shop will close on time for the siesta of the employees. This absence of empathy is lacking among public administrators.
In the Marathi movie, Court, a person charged but acquitted several times finds the charge repeated, despite his acquittals. When he points to his deteriorating health, what with the turns at the court, the Sessions Judge says, "No bail". The accused can approach the High Court; as if it was like walking to the next store to buy an item you couldn't find in the first.
It is all about the absence of feeling. The system looks at people as statistics. Their efficiency measured not by whether the intended outcomes have been realised but by financial outlays towards that end. You miss the frustration of the others if you are an administrator at any level, especially at the cutting edge, and go either by rules or by grease alone.
And if the administrator, or the guy at the higher levels of the food chain doesn't know what it is like out there, he would be missing a lot. Raghuram Rajan, RBI Governor, recently said, "Only when we lose the assistant, the assistant to the assistant, post-retirement, that's when the system is much harder to deal with than while in office."
They would flounder when dealing with their travails, which is actually what they allowed to take root and flourish. Initially, their connections in the offices and the offices they interacted with as officials can see them through. But over time, the staff changes and the younger ones not there in your time don't give two hoots about you.
Speaking at the Indian Institute of Public Administration, Maharashtra Branch – an entity with a membership comprising IAS offices in the state, and the chief secretary as its head, Rajan said that he has "asked the officers to try to change the nominee for a fixed deposit, to see what kind of documents the bank requires and whether they are easily available. We should all try it for a day, this will help us get a better sense of the hardships that a common man faces and bring in a greater sympathy for the system."
Moves toward a digital India, with linking Aadhar to a bank account, and in fact facilitating bank accounts to anybody, has made things easier, but not all could breach the wall of insularity. A domestic help I know applied to open an account in a nationalised bank when Narendra Modi announced it as a must, and she has been told the "papers have been sent" and she should come later to enquire the status.
She has given up. She doesn't even want to talk about it anymore.
Her daughter, recipient of a scholarship of Rs 1,000 in Nanded had to go there from Thane to get it for she had no account because she had no documents. To get that sum, she spent five days of travel and stay which set her back by Rs 600. Not an efficient way at all, but someone out there is not wearing her skin.
Would a bank official worry about it? Scarcely perhaps. A customer like her who would not bring any money worth his trouble, which in any case would be too small to leverage – it does not matter. She is a form duly filled in and perhaps left unattended, or not followed up.
Rajan's advise, in short, means get out of your self-made cocoons and feel the world. Mighty sensible. We don't know what triggered this theme in his mind and it would be interesting to know. But what he told the officialdom was perhaps the best suggestion towards reform ever made. Thank you, Raghuram Rajan.
also read
India
Congress leaders paid their respects to Nehru on his 59th death anniversary at an event held at Shanti Van in New Delhi
India
Rajasthan, where the ruling Congress is caught in a leadership tussle between Chief Minister Ashok Gehlot and his former deputy Sachin Pilot, goes to the polls this year-end.
India
Senior historian Kapil Kumar pointed out that opposition leaders such as former Congress chief Rahul Gandhi make an extra show of religiousness by visiting temples and even claim to be 'janeu dhari brahmins' ahead of elections while disowning cultural and religious values as voting is over