Quick, Modi is coming: Fear spooks Cong into reform action
The Poochandi effect: Is the Congress getting spooked into action mode? And is each of its actions well thought out?<br /><br /> <br /><br />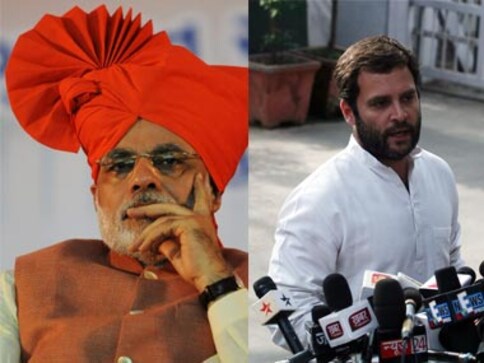 Harassed Tamilian parents troubled by their naughty children invariably use two words to get them to behave. Poochandi varan (poochandi is coming) or poochandi koopuduta? (Should I call the poochandi?).
A poochandi is a fearsome person - I remember being told as a child that a particularly frightening looking vagabond was poochandi - who would take children away. The threat invariably worked - children ate their food, drank their milk, went to sleep or did whatever their elders wanted them to.
Narendra Modi seems to have had a similar poochandi effect on the Congress Party (thought it is rather difficult to think of a 129-year-old political party as a below five-year-old child). Psyched by the very real possibility of a Modi-fronted BJP coming within more than touching distance of power in 2014, the Congress and the government that it leads are suddenly in a policy and implementation overdrive, doing all that they had dithered over all these years.
Gone is the arrogant complacency; there is now a new sense of purpose. So an obstructionist environment minister is shown the door; the norms for approvals are eased; coal supplies to nine power plants have been cleared as have some port projects; and Rahul Gandhi is no longer sounding lost and confused. His focussed speech at Ficci last Saturday and a press conference on the Lokpal Bill the Saturday before that signalled this change.
His press conference yesterday (27 December) following the meeting of Congress chief ministers could be another sign that the party is not taking its eye off the ball. Lost in the noise over the rap that Maharashtra Chief Minister Prithviraj Chavan got are the four actions Congress-ruled states have been told to take to tackle price rise and reach essential commodities to the poor.
One of these is time-bound. By 15 January, the states have to remove fruits and vegetables from their respective Agricultural Produce Marketing Committee (APMC) Acts. They have also been told to be strict in implementing the Essential Commodities Act (ECA) to deal with hoarders and to invoke the Prevention of Black-marketing and Maintenance of Supplies of Essential Commodities (PBMSEC) Act, 1980, against chronic offenders. And they have to take steps to immediately implement reforms in the public distribution system (PDS) in line with the Food Security Act. Finally, Congress-ruled states have to open fair price shops run by state governments or self-help groups of women to sell essential commodities like fruits, vegetables and eggs at reasonable prices.
Clearly, someone in the Congress has finally got the message that rising prices is not something the Reserve Bank can control through higher interest rates and that supply bottlenecks have to be eased. Delisting fruits and vegetables - the items that have seen the highest levels of inflation - is a good first step in that direction. Of the 12 Congress-ruled states, three - Maharashtra (Vashi), Karnataka (Bengaluru) and Andhra Pradesh (Hyderabad) - have the largest fruits and vegetables mandis, according to the Financial Express.
This move will enable farmers to bring fruits and vegetables directly to the market, which will help in easing prices and bring some relief to household budgets, though some agriculture policy watchers like Devinder Sharma are skeptical of this happening. It remains to be seen if the chief ministers can take on the powerful lobbies that control these mandis merely because Rahul Gandhi has asked them to. It will be great if they can.
The other steps Gandhi announced may not be so effective.
The Essential Commodities Act (ECA) is dusted out and deployed every time the inflation dragon rears its head, but its effectiveness is somewhat doubtful. Both its critics (who want it scrapped) and supporters (who want it to continue) agree that the ECA has not been able to check price spikes whenever there is a shortage of some food item. On the other hand, it is implemented in a ham-handed manner and often becomes a tool for harassment.
The logic behind setting up more fair-price shops to sell fruits and vegetables is not clear. If these items are delisted from the APMC Act, and if silly rules don't hamper hawkers and street vendors, the cooling effect on prices will make such steps redundant. Special outlets work only during times of price spikes. In Delhi, for example, government sales outlets were set up to sell onions at cheaper rates. Unless this is a way of doling out shop licences ahead of the elections.
The PDS reforms will take time to pan out. They have more to do with improving the last mile of the PDS chain - transporting foodgrains from godowns to fair price shops and then to the consumer - to eliminate diversion. This requires the deployment of technology - Aadhaar, digitisation of ration cards and a list of beneficiaries, smart cards, use of GPS and SMS to track movement of foodgrains, to name just a few. These can't be done overnight.
Questions naturally arise about the haste that is driving the flurry of decisions and actions. Are decisions and actions being pushed through without enough thought going into them, just like the Lokpal Bill was passed without sufficient discussion? Could these then lead to more problems some months down the line - when the Congress isn't around to deal with them? These are questions that need to be asked and answered.
There are reports that Veerappa Moily, as environment minister, may give the go ahead to GM (genetically modified) crops. The hyper-active and obstructionist green lobby has been red-flagging this and had managed to persuade the previous two ministers, Jairam Ramesh and Jayanthi Natarajan, to block field trials. But in overturning these, are essential precautions - that are in place in countries that have embraced BT foods - being given the go-by? When easing environmental norms for large industrial projects, are necessary safeguards being junked?
Is the fear of the Modi poochandi leading to rash decision-making?
Actually, it was the Congress and those whom economist Arvind Virmani calls the LIMPs (Leftist Intellectuals, Media and Politicians) who first portrayed Modi as poochandi. Except that they used the H-word from Europe of the 1930s. Poochandi varan, they warned the public, pointing to 2002, fake encounters, Haren Pandya's murder, the snooping controversy and a lot more. Your freedoms will be jeopardised; your lives will be in danger, they all warned. But the public didn't get spooked.
I remember a young cousin turning the poochandi tables on my grandmother once. Should I call the poochandi? she asked, when my grandmother did not do something she wanted. It was a sign that she wouldn't be frightened any more.
Voters in four states have, in effect, shown that they are not going to be frightened into not voting for the BJP. They, too, have turned the poochandi tables on the Congress.
Whether the poochandi comes or not is immaterial. What matters is the effectiveness of the threat. It is the Congress that is now being spooked into action. Someone now has to ensure that it is the right action in the right direction.
Seetha is a senior journalist and author.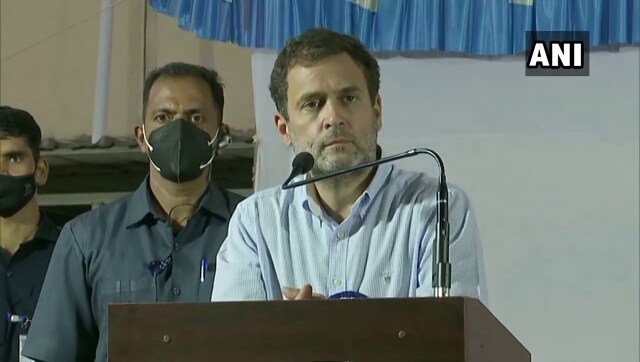 India
Shiv Kumar Sharma is one of India's most well known classical musicians
Politics
On 13 May, Congress leaders will travel to Udaipur to attend 'Chintan Shivir', a three-day brainstorming session, to deliberate on several themes including political, economical, farmers, youth and organisational issues. The last such programme was held in Jaipur in 2013
Politics
The Union Women and Child Development Minister also visited Varadoor Anganwadi Centre developed by a Central Government PSU as part of its CSR activities in Kaniyambetta Gram Panchayat of Wayanad district