PM for Planning Commission panel on NE development
Prime Minister Manmohan Singh directed the Planning Commission to constitute a Monitoring Committee with representatives from the northeast states to improve coordination among central ministries.<br /><br />
New Delhi: Prime Minister Manmohan Singh today directed the Planning Commission to set up a committee with representatives from northeastern states to monitor and improve coordination for infrastructure development in the region as he reviewed its status in New Delhi.
At the meeting with chief ministers of the northeastern states, Singh said the Centre views infrastructure development in the region as a key element in the strategy for developing the region and increasing connectivity with the rest of the country.
After reviewing the status of the infrastructure in terms of air, rail and road connectivity in the region, he observed that "very considerable progress is being made in each of the sectors".
He directed the Planning Commission to constitute a Monitoring Committee with representatives from the northeast states to improve coordination among central ministries.
The meeting was organised by the Planning Commission which is the nodal agency initiating and monitoring developmental work in North East region.
Planning Commission deputy chairman Montek Singh Ahluwalia made a detailed presentation on infrastructure development in the region and noted that continuous focus on the region has led to satisfactory results during the 11th Plan period.
The State Domestic Product growth in the region has been above the national average for the first time ever in the 11th Plan underscoring success of the initiatives and constant monitoring by the Planning Commission, it was noted.
The GSDP of northeastern region grew nearly 10 percent during the 11th Plan period from 2007-2012 compared to 8 percent for the country as a whole, the meeting was told.
This growth was supported by good agriculture sector performance including horticulture, floriculture, fisheries, rubber and oil palm production.
It was also noted Montek that during the same period total central assistance had more than doubled to the region from Rs 34764 crore during the 10th Plan to Rs 73374 crore during the 11th Plan period.
As a result, Plan Expenditure has grown significantly in all NE states as share of GSDP.
PTI
Arts & Culture
The stages that collectively employ 3,00,000 people were ordered shut a week before the country went into full lockdown in March 2020. They have remained closed for most of the last 13 months.
World
The pandemic has left the world's oldest subway system facing an uncertain future. The Tube, which relies heavily on ticket revenues, faces a cash crisis.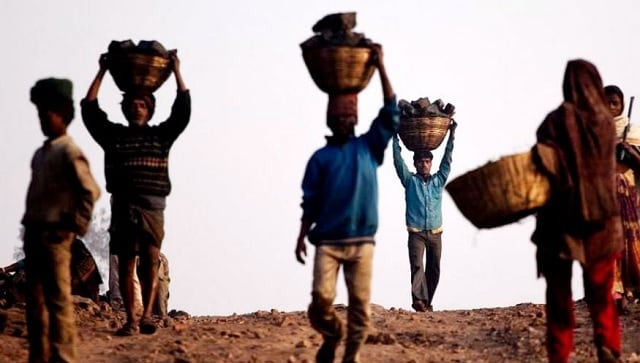 India
CMIE said the unemployment rate touched 7.97 percent last month with urban areas witnessing higher stress at 9.78 percent and rural joblessness at 7.13 percent