Now govt to pay more for babus' treatment abroad
IAS, IPS and IFS officers can now claim reimbursement of all the expenses they incur for treatment abroad for a period of two months.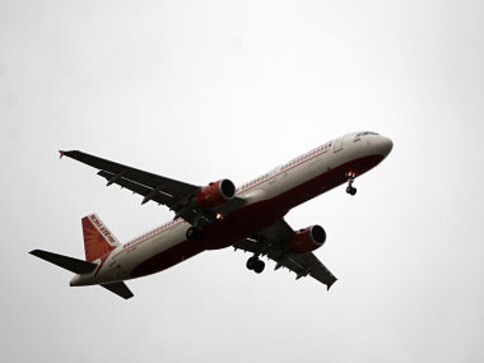 By now, everybody--the government, economists and common people--have accepted the fact that the economy is under severe stress.
There are red lines all over. Oil Minister Veerappa Moily, in fact, wants the people to draw red lines on their expenses on fuel, to help the government bring down its import bill.
But there is one section above all such red lines: the bureaucracy. They get a lot for free, including unlimited fuel for their cars and now even a treatment in a super special seven-star hospital abroad.
According to a report in the Economic Times, the department of personal and training (DoPT) has amended a rule to allow the the IAS, IPS and IFS officers claim reimbursement of all the expenses they incur for treatment abroad for a period of two months.
Not only that, the government will also pay up their return flight ticket and also all the expenses for one accompanying attendant.
Earlier, there was a limit to such reimbursements as the rule stipulated that the medical expenses should not exceed that of the treatment in a private ward in the All India Institute of Medical Sciences. Also, flight tickets were not part of the reimbursement.
The amendment has overruled all such restrictions.
The only condition now is that a committee has to vet the medical condition and decide whether it warrants such a treatment, said the report. But the members of the committee, to be set up at central and state levels, are also bureaucrats.
The rule, though, restricts the reimbursement to only such diseases for which there is no treatment available in India. But the number of illnesses covered has been increased, the ET report said.
Coming at a time when the economy is reeling under a slowdown,the move is nothing but a largesse by the government for the all-powerful bureaucracy.
Given the conflict of interest, we can't expect the committee for vetting the medical treatment for babus to take these aspects into consideration.
In short, bureaucracy rules. Whether you want it or not, you will have to pay for their treatment abroad.
Read the entire ET article here.
India
The greatest danger to the Indian cow is not slaughterhouses but cross-breeding. We are hurtling toward a future where gau-mata may soon be extinct.
India
The families of the accused in the Delhi rape case are also reeling under the shock of it.
Entertainment
The filmmaker who had shot extensively in India during the making of Close Encounters of the Third Kind and Indiana Jones and the Temple of Doom is looking forward to shooting is Kashmir according to a Times of India report.