Now, Gadkari wants an underground ring road in Mumbai: Is he going overboard?
A cursory glance at some of his statements leads one to wonder if the transport (and also shipping) minister is making promises he may find difficult to live up to
Union Transport Minister Nitin Gadkari is considering creating an "underground ring road" for Mumbai at a cost of Rs 90,000 crore, media reports say. This comes two days after Gadkari had mooted the idea of building a tunnel between Mumbai and Surat, again at a cost of Rs 90,000 crore.
The minister said he got the idea of the ring road after seeing a tunnel during a recent visit to Holland.
Gadkari maintained that raising funds for the project was "not an issue" though he added he was looking for ways to bring down the cost to Rs 60,000 crore. The minister, however, did not explain how funds would not be an issue for a project of this scale in a country, which spends about Rs 37,000 crore a year on all of its roads.
Known as a man of action, Gadkari has since taking charge as transport minister promised to revamp India's struggling infrastructure sector.
An industrialist by profession, who owns the Purti Group, Gadkari is remembered for his stint as public works minister in Maharashtra and is the brain behind Mumbai's many flyovers. The credit for the success of the technically-daunting Mumbai-Pune Expressway also goes to him.
Naturally so, India is banking on Gadkari to recreate the infrastructure revolution he started in Maharashtra and up until now, he has provided enough self-assured soundbites to the media.
But a cursory glance at some of his statements leads one to wonder if the transport (and also shipping) minister is making promises he may find difficult to live up to.
For instance, in June, Gadkari had said he set up a committee to look into ways to spruce up Mumbai's waterways and suggest steps to boost intra-city water transport. As well, he said, the government would look at creating "a world-class cruise ship terminal, a Ferris Wheel on the lines of the London Eye, a 500-room floatel (floating hotel)". The committee was supposed to submit a report in three months but there are no reports of any such submission.
Even bigger was Gadkari's claim to roll out electronic toll plazas across each of the 350 in the country by December where payment will be made electronically (using RFID chips that vehicle owners would purchase, and through which toll amount would be deducted from the vehicle owner's bank account).
"The country is expected to save at least Rs 86,000 crore annually (by way of reduced fuel costs) after electronic toll collection (ETC) system becomes operational pan-India by December," Gadkari wasquoted as saying in a PTIreport.
Cut to December, and the smart tolling system, implemented in 55 tolls across India, is yet to take off in a big way with even the operational ones seeing tepid response due to lack of awareness and availability of RFID tags.
Gadkari's biggest claim has been that, he cleared projects worth Rs 1.8 lakh crore since taking office. Not a mean feat considering road projects worthRs 2.8 lakh crore were stuck during the UPA's rule. But here too there is a catch: the government is yet to resolve the issues with the Land Acquisition Act. It is to be remembered that this Act was key reason behindthe huge backlog in the UPA's road projects.
Perhaps the most ambitious of Gadkari's claim was in an interview with CNBC-TV18 where he had said he was targeting developing more than 25 kilometers of roads a day within two years, more than three-foldthe UPA government's record of7 kms a day.
The target, however, looks highly daunting as most of the issues that inducedprocedural delays during the UPA regime are yet unresolved. Apart fromthe problems with the Land Acquisition Act, lack of apolicy to bail out stuck contractors was another major deterrent. The government is yet to take a stepto change this policy.
In the CNBC-TV18 interview in June, Gadkari had also said drafts at major Indian ports would be deepened to 18 metres, from the current less-than-12-metres, to allow for larger ships to come in but he did not outline from where the thousands of crores required for dredging activity would come. Not surprisingly, no announcement yet with respect to deepening India's ports has come though yet.
The much-vaunted amendment to the Motor Vehicles Act, which is expected to usher in simpler driving-licence issuance norms, revise fines sharply higher as well as significantly allow for most transport-related procedures to be shifted online, appears unlikely in the Winter Session of the Parliament (which ends on December 22) even though a delay would be less Gadkari's fault than it would be of loose cannons in the BJP whose recent statements have caused much Parliamentary delay.
During the June CNBC-TV18 discussion, Gadkari also pledged to take a decision on how the government would regulate quadricycles "within three days" but none has been forthcoming so far.
The one quick decision Gadkari has taken was with respect to e-rickshaws after the government made changes to regulations allowing them to legally ply in Delhi, among other cities. But the move met with much controversy after reports said one of Gadkari's Purti companies was a key manufacturer of e-rickshaws.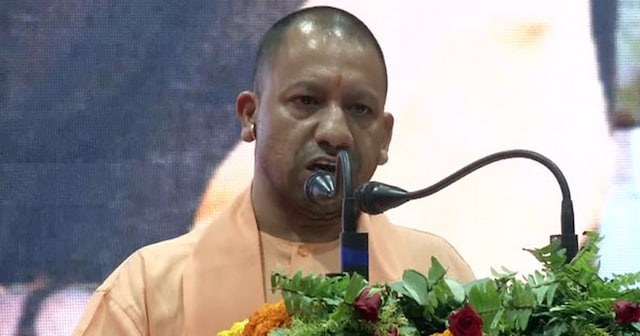 India
Kanpur Outer's SP Ashtbhuja Prasad Singh said a speeding bus hit a loader, which fell on the other side of the highway, while the bus also overturned and fell into a ditch
Lifestyle
Through this fortnightly column, Tales From TJ Road, Bachi Karkaria tells the story of Mumbai's metromorphosis
Entertainment
In the show, Springsteen performs 15 songs — including 'My Hometown,' 'Thunder Road,' and 'Born in the USA' — and tells stories about growing up in New Jersey.