NDA has to choose between bad inflation and worse inflation: the first is better
If the NDA embraces market reforms it may get short-term 'bad' inflation; if it does not, it will get something endemic - 'worse' inflation. This is the main lesson it should learn from the UPA's economic failures
Whichever way one looks at it, the Narendra Modi government has to choose between bad inflation and worse inflation. If it reforms energy pricing (fuel subsidies, mainly) and the factor markets (land, labour), and frees the public sector from political stewardship (railways, et al), it will be choosing bad inflation which will sort itself out over around 12-18 months as the economy adjusts; if it does not, and chooses fiscal compromise and substantially retains administered pricing, it will be choosing worse inflation for which there is no cure.
UPA chose the latter (till the very end of its tenure, when it freed diesel prices), and inflation is today structural and systemic. NDA's only sensible option is to choose the former - as it has chosen to do with the raising of rail fares and freight yesterday (20 June). It now needs to adopt the same script in fuel price deregulation, coal denationalisation (with pricing freedom), power sector reforms, et al. It has moreover to ease labour laws and the modify the growth-inhibiting Land Acquisition Act.
Barring labour and land acquisition reforms, the immediate impact of each one of the other changes will be an increase in prices. Coal, oil and gas deregulation will bring in higher prices in the short run, but if the field is opened up to competition, over time it will moderate prices.
The railway fare hike may be needed today, but it will surely impact inflation. The 8.28 percent CPI inflation and the 6 percent WPI inflation registered in May will worsen as freight hikes feed through the economy, and especially if diesel prices are deregulated.
If the railways remain a unreformed monopoly, the babus who run it will be asking for further fare and freight hikes every other year - and we will get worse inflation. Inviting competition will push up prices, as the newcomers will have higher costs and may target higher-paying cargo customers. But once the field has plenty of players, prices will stabilise, if not come down.
Consider what kind of air fares we had when we had only Air India, Jet and SpiceJet. Fares were high, and there was an oligopoly at work. The minute several more low-cost carriers entered the picture, fares crashed. This is what will happen in coal or railways or gas production or oil once their pricing is freed and this freedom attracts competition.
Consider oil - where regulated pricing has ensured a domestic monopoly for the public sector oil refineries. Reliance Industries, instead of selling its petro-products in India, exports most of it. If prices are deregulated, the short-term trend will be higher prices. But as private players try to grab retail customers, they will set up more retail pumps and offer discounts to get new customers. Of course, external developments like Iraq may still push prices up, but these are happening anyway.
As I have said before, inflation becomes difficult to mitigate when you interfere with normal market functioning and refuse to allow demand and supply to adjust naturally. This is what the NDA must correct, but the upshot will be a possible spike in inflation in the short term - what I call bad inflation - as the market adjusts to a reduction of subsidies.
Consider the roots of the current inflation. It had its origins in a few factors, of which only one is external to us. The external factor is high oil prices - which we cannot control except by allowing prices and demand to adjust. This is why the problem continues to fester.
The UPA's direct contribution to endemic domestic inflation was the result of the following factors.
First, in 2008-09, it set off huge food inflation by dramatic increases in minimum support prices (MSPs) in the range of 30-75 percent (read here). Obviously, this disastrous decision was influenced purely by the need to win the 2009 elections. Food inflation has never looked back since then.
Second, the UPA injected massive money into the rural areas - both through the NREGA make-work scheme and large investments in rural roads, etc. We aren't even mentioning the farm loan waivers. The injection of money improved rural income levels, pushing up farm wages, and the additional incomes went to create demand for non-cereal food. This is how food inflation spread beyond cereals to protein items, including pulses, eggs, milk, and fruits and vegetables. When incomes improve, the poor eat better food.
Third, the combination of high MSPs, high rural wages, and high food prices ensured that we had a wage-price spiral, especially since NREGA wages are indexed to inflation. The only way to douse inflation is through a supply side miracle, but NREGA created few assets to improve agricultural productivity. Moreover, to increase the production of protein items, you need to increase the area under pulses, increase the milch cow herd, and improve poultry productivity. This has manifestly not happened: if you bring more land under pulses, other crops will get less land. As for milk, Subir Gokarn, former Reserve Bank Deputy Governor, noted in a lecture delivered in December 2011, that "the only way in which milk production can be increased is by increasing the size of the cattle herd." The NDA needs to act on this issue urgently.
The supply side is not so easy to tweak in the short term, except by imports. Raising pulses productivity and milk production, not to speak of eggs, meat, fruit and veggies, is a long-term process. The NDA has to tackle this issue - but don't expect early results.
Fourth, the UPA's biggest folly was to refuse to raise fuel prices in smaller doses earlier when it became clear that global prices were on fire. The process began only in 2012, but it is far from complete. It embraces only diesel, and, in the months before the general election, Rahul Gandhi made the problem worse by increasing the subsidised supply of LPG to households from nine cylinders to 12. This means, over 90 percent of consumers will now be subsidised. But the subsidy challenge is not only related to kerosene and cooking gas, but fertiliser, diesel and even food.
Fifth, as if the existing market rigidities were not enough, the UPA, in its desperation to prevent a rout in the 2014 general election, made things worse by legislating the Food Security and Land Acquisition Bills. The Food Bill targets two-thirds of Indian households for the supply of rice, wheat and coarse cereals at the super-subsidised rate of Rs 3, Rs 2 and Re 1 a kg. This will disrupt the food market and increase corruption as subsidised cereal leaks out of the public distribution system. In land, in the name of ensuring fair prices for acquired land, the UPA has essentially made it impossible to acquire land at reasonable prices and in reasonable time for worthwhile projects. The land market is further distorted, and growth will be tough to revive without easier land availability.
It is not clear how fast, and even whether, the NDA government under Modi will move to correct the distortions in various markets. Even if it starts reducing subsidies and freeing the markets for labour, land, fuel (including gas) food and fertiliser, the short-term consequences are a spike in inflation.
If the NDA does not do this, the impact will still be inflation as the fiscal deficit worsens and the country heads for a rating downgrade.
The choice, as I said, is between bad inflation and worse.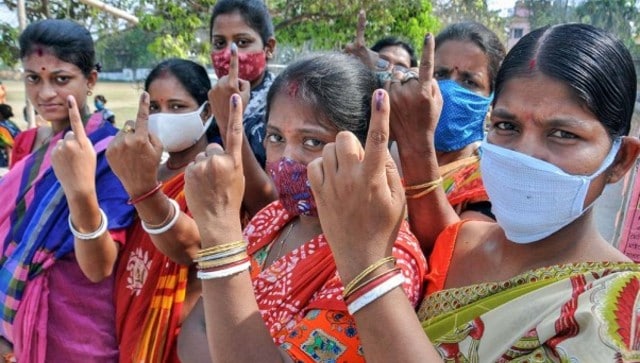 India
The fourth phase of polling for West Bengal will include nine Assembly constituencies in Howrah, 11 in South 24 Parganas, five in Alipurduar, nine in Coochbehar and ten in Hooghly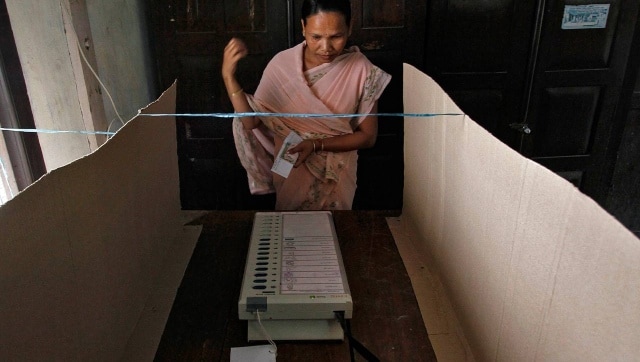 Politics
Voter turnout was 88.42 percent in the Labhpur constituency in the 2016 assembly election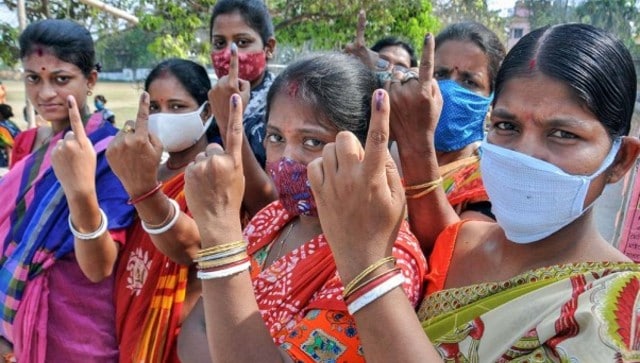 Politics
As per the voter list of 2019, there are 2,46,034 electorates and 282 polling stations in the Sainthia constituency