Nagpur's CICR seeks to wean farmers away from Bt Cotton hybrids
CICR offers a re-usable non-Bt seed variety called Suraj for Rs 150 a kg.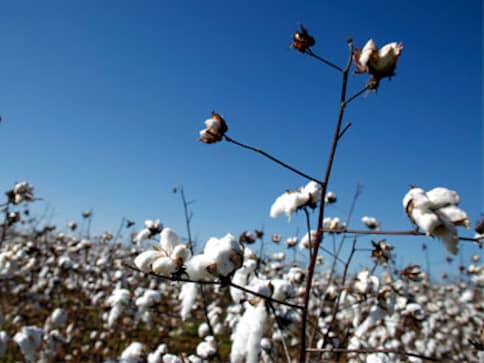 In the thirteen years since India approved three hybrids genetically-modified with an insecticidal gene derived from a soil bacterium, farmers have covered India's cotton acreage with Bt seeds like yoga mats on Rajpath on a certain Sunday, but a government research institute is propagating a farming practice which, it thinks, will do away with the need for Bt cotton technology entirely, or very substantially in rain-dependent areas.
Over 1,600 Bt hybrids have been approved, and many of them are being sold, in a reflection of both market overkill and farmers' demand despite being priced Rs 930 a pack of 450 grams. Swimming against the current, Nagpur's Central Institute of Cotton Research is recommending very high density planting of early-maturing, short-duration varieties at the rate of 44,000 plants per acre for dry, rain-dependent Vidarbha, Marathwada and Telangana which, it says, will help the crop escape bollworm infestation altogether and leave more on the table for farmers.
Pink, spotted and green boll-destroying worms are hard to reach pests. These pests required eighteen to thirty weekly sprays and stuck terror in farmers before Bt cotton was approved for commercial cultivation in 2002. With Bt seed coverage expanding to more than 90 percent of India's cotton acreage, the amount of insecticides used to control them has declined from 6,000 tonnes in 2000 to just 222 tonnes in 2011. A combination of area expansion, strong demand from China (until recently) and loss reduction to pests has more than tripled the country's cotton output from 10 million bales in 2001-02 to 35 million bales this year.
KR Kranthi, director of CICR, recognizes Bt as a 'powerful technology,' suitable for hybrids in irrigated conditions. Hybrids need to be on a high calorie diet to deliver on their potential, which also means more water. He believes they are unsuitable for rain-dependent areas and a cause for distress there (though farmers this correspondent met recently in the Vidarbha region said their shift to Bt hybrids was not sudden but mediated by experience, and satisfying).
This is where the conflict between the commercial interests of private Bt seed suppliers (almost all of them) and that of farmers emerges. To recoup their considerable investment in Bt technology and maximize profits, they charge what they can under price control -- Rs 930 for 450 grams in Telangana and Andhra and Rs 830 in Maharashtra.
The output should justify the cost for farmers to buy the seed, which means a longer duration crop and multiple pickings. But greater the crop duration, longer is the pest infestation.
Since green bolls demand water, their advancing formation to monsoons by early planting will help achieve two objectives in one go, says Kanthi, as bollworms avoid monsoons so their eggs do not get washed off. In Vidarbha rains are compressed into a short span of 40 days.
But hybrids that yield only a single flush will have to be densely planted. Maybe not 44,000 an acre which CICR recommends, but much more than 5,000 which Bt hybrid farmers now do. This means much cheaper seeds. At those prices hybrids, which are labour-intensively produced, might be unprofitable for private seed companies. Re-usable varieties will dry up their revenue stream.
CICR offers a re-usable non-Bt seed variety called Suraj for Rs 150 a kg. There are few takers for it despite being eleven times cheaper. Such is the memory of bollworm terror that farmers do not wish to take chances with seeds that do not have the protective Bt gene in them.
India is the only country out of 80 cotton producers to use hybrids. The world's first cotton hybrid was introduced in India in 1971, but even as late as 2000 sixty percent of India's cotton area was under non-hybrids.
CICR says it is persuaded by economics and the science, but its recommendation has provided grist to ideologues opposed to private enterprise in seeds. Ironically, the institution it has chosen for outreach is Shiksha Mandal, a trust set up by Jamunalal Bajaj, the industrialist benefactor of Mahatma Gandhi. Bajaj brought Gandhiji to Wardha, where he set up Sevagram in 1936, and led an austere life wearing homespun and working the charkha. Atul Sharma, dean-extension of Shiksha Mandal, Wardha, speaks of 'seed sovereignty' and Vijay Jhawandia, a Wardha-based farmer leader declaims the need for 'the public sector to act as Krishna and rescue the farmer-Abhimanyu from the technology chakravyuh (trap) of private seeds companies.' It has echoes of the freedom struggle but farmer have not heeded the call for independence.
This is where research by a team of scientists led by Deepak Pental, geneticist and former vice-chancellor of Delhi University, comes in. On 15 June, they offered Bt cotton technology to CICR (and also to Punjab Agriculture University in April) for development of Bt varieties. Since it is publicly funded, they want it used for a non-profit purpose.
CICR intends to put the Bt gene in dense planting varieties to begin with to win over the farmers. If over time Bt technology weans away dry land farmers from Bt hybrids, it will be sweet irony indeed.
(Vivian Fernandes is consulting editor to www.smartindianagriculture.in)
Subscribe to Moneycontrol Pro at ₹499 for the first year. Use code PRO499. Limited period offer. *T&C apply
Sports
Ranjeet Pandre's 19th-minute strike was cancelled by Sujit Sadhu's 54th-minute header after Tarif Akhand was sent off in the 49th minute, but Rawat's majestic strike proved to be the difference between the two teams in the end.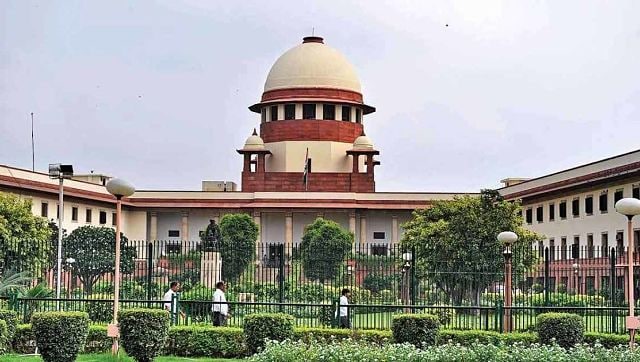 India
The court said that on an experimental basis, final hearings/regular matters listed on Tuesdays, Wednesdays, and Thursdays may be heard in the hybrid mode