Mr Chidambaram, Subbarao isn't running a tight policy
India's monetary policy is too loose and not tight. given 10 percent inflation, there is a stronger case for raising rates than dropping them
By Shanmuganathan Nagasundaram
If the Reserve Bank Governor thinks he is maintaining a tight monetary stance, he can be forgiven his mistaken beliefs. After all, in what must be a very rare event, both P Chidambaram and Montek Singh Ahluwalia expressed their disappointment in no uncertain terms about the RBI Governor not having effected a rate cut.
Not that a rate cut was in the least bit warranted. But Chidambaram had built up expectations in an interview to a foreign television channel where he had expressed his "opinion" that the RBI was running a tight monetary policy. Ofcourse, only a very odd sense of humour would permit a monetary policy that creates 10-percent-plus annual price increases to consumers, where real interest rates are negative, and where money supply growth is 17 percent to be classified as "tight". Perhaps it was the triumph of "hope" over reason - being the biggest borrower, and especially the type that spends rather than invests, one can understand why the finance minister would have hoped for lower rates. Or maybe he was simply comparing the RBI with its peers in Argentina. Either way, a rate cut makes little sense.
In fact, if D Subbarao is genuinely concerned about the integrity of the Indian rupee, he should be raising rates - and that too not by 25-50 basis points, but by 250-500 basis points (100 basis points make 1 percent). Not only would it bring real interest rates into positive territory, but it would also halt the rabid expansion in money supply.
But what about the containment of fiscal deficits, which Chidambaram has forecasted? Should it not have induced Subbarao to cut rates? The first thing that came to my mind when I saw these projections was the British political satire "Yes Minister". I am sure if Chidambaram had not been the finance minister proposing these numbers, he would have imagined the same as well (even if a Congress FM had made these projections). These projections are so patently laughable that it doesn't even merit a serious response. In fact, I would have very little hesitation in taking a bet that the deficit would be at least twice the number projected five years down the line.
Five years down the line, they will always find the excuses in the usual suspects of a volatile global macroeconomic environment, higher oil prices, slowing growth, compulsions of coalition politics, etc - as if any of these events are something to be surprised at. Of course, that these factors should actually hasten them to cut the deficits faster rather than expand them is somehow lost on the Indian think-tanks - perhaps yet another outcome of their belief in the Keynesian propaganda.
But what about growth?
In the classic Les Miserables, Victor Hugo said: "Success is a hideous thing. Its false similarity to merit deceives men". If I were to choose one "class of men" where this would be most applicable it has to be the central bankers - right from Alan Greenspan to almost every other central banker (perhaps with the exception of Paul Volcker) we can think of. Their claim to fame has been their ability to print money and not have the effects shown up in consumer prices.
For almost a decade-and-a-half before 2005, these central bankers were quite happy with the phenomenon of NICE (non-inflationary credit expansion). After all, they could print whatever amount they deemed necessary to put band-aids on whatever the issue and not have to answer for the consequences of the expansion in money supply. Under those conditions, all that a central banker had to do when faced with a condition of slower growth was to just crank up the presses and, voila, he would look like a genius. But that period of seemingly free lunches is long gone. And perhaps, Subbarao recognises that.
That it always costs a rupee to print a rupee should be so obvious. Else, entrepreneurs don't have to burn the midnight oil and businesses don't have to compete fiercely in the marketplace. Central bankers can just print the money and all of us can have a vacation!!! Why is it so hard to understand that printing some numbers on some pieces of paper will not alter the structural output of an economy? Do we have to reach the "zombie economy" status, like that of the US economy, before our central bankers realise the folly of artificially low interest rates?
What should be done?
In the same interview where Chidambaram described the monetary policy as tight, he had gone on to suggest that the austerity mechanisms in Greece are not working. Sure, it's not working in Greece because it's not austerity in the first place. How does one describe a condition where the government's share of the GDP is increasing (as it is in the case of Greece and Spain) as austerity? So these claims are as valid as the claims that India's monetary policy is "tight".
Despite my criticisms of Chidambaram in this article, he is perhaps the most knowledgeable and free markets-oriented amongst the finance ministers we have had. To the extent he is arguing for these flawed policies it is very disappointing. He ought to be pressing for structural changes to the budget - massive cuts in governmental expenditures and deregulation to promote growth.
However he is right on one aspect - when he suggested that he will walk the path on growth alone, he is 100 percent right. Growth has to be an outcome of deregulation and balanced budgets. Not based on running a printing press.
Shanmuganathan "Shan" Nagasundaramis the founding director of Benchmark Advisory Services - an economic consulting firm. He is also the India Economist for the World Money Analyst, a monthly publication of International Man. He can be contacted atshanmuganathan.sundaram@gmail.com
Find latest and upcoming tech gadgets online on Tech2 Gadgets. Get technology news, gadgets reviews & ratings. Popular gadgets including laptop, tablet and mobile specifications, features, prices, comparison.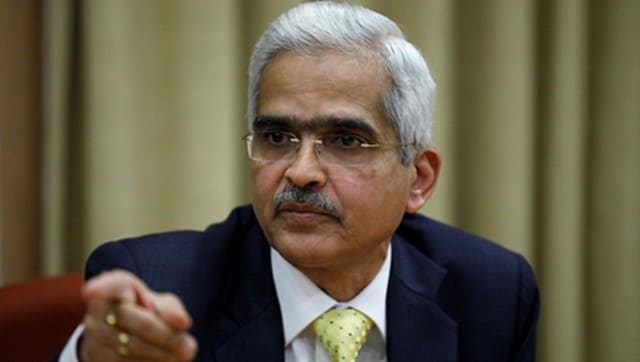 India
The RBI governor said preserving long-term stability of the financial system is the key to recovery of economic growth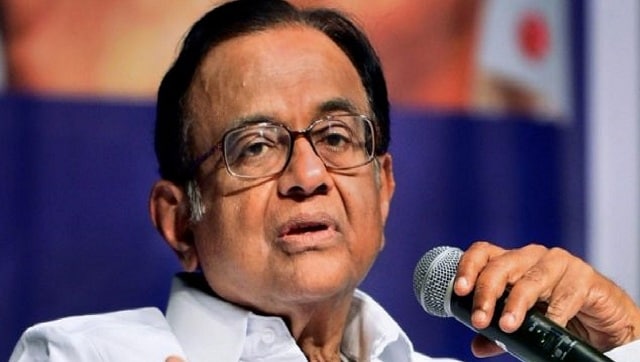 India
The former finance minister's remark comes a day after telecom company Bharti Airtel posted a net loss of Rs 15,933 cr in the first quarter of FY 2020-21
India
The Jammu and Kashmir administration Wednesday told the Supreme Court court that "the senior Congress leader Saifuddin Soz is neither detained nor put under house arrest after abrogation of Article 370"