Monsoon to matter in India's monetary policies: Subbarao
The RBI is scheduled to unveil its first mid-quarter monetary policy review on 17 June.
Hyderabad: Ahead of its mid-quarter policy, the Reserve Bank of India today said its monetary actions in the coming months will be determined by the outlook on monsoon and ensuing impact on inflation.
"And most importantly we also chase monsoon like millions of farmers across the country. So, the monsoon outlook, the monsoon performance is going to be the important factor in determining the RBI policy in the next three months," RBI Governor D Subbarao said while delivering a lecture at a function organised by Institute of Public Enterprise in Hyderabad.
As per the Indian Meteorological Department (IMD) prediction, the monsoon is expected to be normal this year.
"The Reserve Bank will keep a track of growth as it evolves, keep track of inflation as it evolves and keep track of aspirations and inspirations as it evolves," he said.
The RBI is scheduled to unveil its first mid-quarter monetary policy review on 17 June. There is pressure on central bank to cut policy rate in view of declining inflation and the urgency to boost sagging growth.
Although the headline inflation and core inflation has moderated below 5 percent, food inflation still remains high.
Food inflation in April stood at 6.08 percent, while the overall WPI inflation fell to a three-year low of 4.89 percent. However, retail or consumer price index (CPI) inflation is at 9.39 percent in April.
Noting that food inflation is still high, Finance Minister P Chidambaram had on Thursday expressed confidence that it will come down with the full harvest of rabi crops.
"Food inflation is still elevated but we hope that it will come down further as full Rabi crops arrive in the market," he had said.
Last month, the central bank lowered the short-term lending (repo) rate to 7.25 percent from 7.50 percent, lowest since May 2011, while retaining the CRR for banks unchanged at 4 percent.
The central bank has reduced the key policy rate thrice by 0.25 percent each so far in 2013 in its effort to boost growth which hit a decade low of 5 percent in 2012-13.
Chidambaram highlighted that while the RBI has already cut the repo rate by 125 basis points since early 2012, the commercial banks have cut rates by only 30 basis points.
PTI
Find latest and upcoming tech gadgets online on Tech2 Gadgets. Get technology news, gadgets reviews & ratings. Popular gadgets including laptop, tablet and mobile specifications, features, prices, comparison.
India
The water level in the Pillur dam has reached 97-feet-mark after incessant rains in Coimbatore district and the Nilgiris over the last four days. The maximum water level of the dam in 100 feet
India
The IMD also advised fishermen to not sail deep into sea on the east coast as a low-pressure area was developing over the Bay of Bengal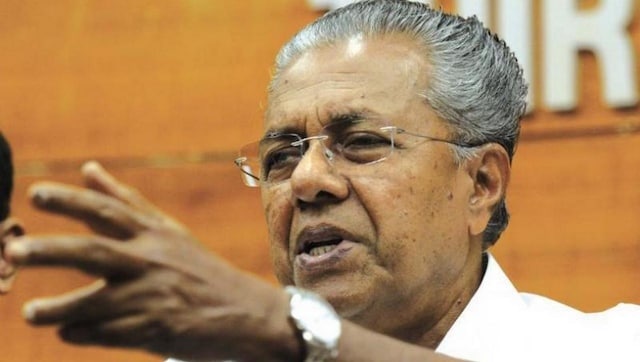 India
Chief Minister Pinarayi VIjayan has urged citizens to remain vigilant after the IMD issued orange alerts for Malappuram, Kozhikode, Wayanad, Kannur, Kasaragod, and Idukki districts from 4 to 8 August