Modi's federalism at work: Vasundhara Raje takes the bull of labour reforms by the horns
Emboldened by a friendly government at the centre led by Modi, Vasundhara Raje is making a bold attempt to reform labour laws in her state. States may now lead reforms using their federal powers
The first shot has been fired in the battle to make India an easier place to do business. And federalism has a lot to do with it.
Last Thursday (5 June), the Rajasthan government decided to amend three archaic central laws - the Industrial Disputes Act, the Contract Labour Act and the Factories Act, three holy cows of the left - to make it easier for businesses to both hire and fire. Once these changes take effect, Rajasthan will have taken a lead in labour reform - a key retardant to job creation in India.
The question is: can a state government amend central labour law? The answer is yeas and no. It can't, if the centre disagrees. But if the centre agrees to give presidential assent to a state law, it's the state's law will prevail in that state. Rajasthan has taken the lead because it knows that Modi will not say no.
The Indian constitution has three separate lists for legislation: a central list where only the centre can make laws, a state list, where only states can do so, and a concurrent list, where both can legislate. But if there is a conflict between central and state laws on the concurrent list, the central law prevails. This is what article 254(1) says.
But Indians are great at making laws with a loophole - and it is the deliberate loophole left in article 254 that is coming as a godsend to states keen on reforms. The loophole - or rather the ray of hope - comes in article 254(2), which says: "Where a law made by the legislature of a state with respect to one of the matters enumerated in the concurrent list contains any provision repugnant to the provisions of an earlier law made by Parliament or an existing law with respect to that matter, then, the law so made by the legislature of such state shall, if it has been reserved for the consideration of the President and has received his assent, prevail in that state."
To be sure, this article can be used to drive not-so-good laws, as Maharashtra has tried to do with real estate (read Bibek Debroy's articlehere), but Rajasthan is using it to push job creation. It has taken a bold decision to amend the decades-old Industrial Disputes Act, the Contract Labour Act and the Factories Act - which make labour laws inflexible. Inflexible labour laws forced businesses to substitute capital for labour, and we have had a decade of jobless growth. Even earlier, jobs were not being created in the organised sector, but in the unorganized sector, which can evade the law.
According to an Indian Express report, Rajasthan Chief Minister Vasundhara Raje defended the proposed legislative changes saying the old laws impeded job growth. "I had promised 15 lakh jobs and this is one area which desperately needs to be opened up. I don't have a choice."
Among other things, companies setting up shop in Rajasthan will not be required to take government permission to fire upto 300 employees (current limit is 100 workers); the threshold for recognising labour unions will be a minimum membership of 30 percent of the workforce (currently 15 percent, which gives small politically-driven unions the right to disrupt work anytime); and the Contract Labour Act will apply only to firms employing more than 50 workers (currently 20). The last will take the vast bulk of small units out of inspector raj and union pressures.
Raje said the changes were intended to create "a habitat for job creation".
One can expect the left-wing unions and various political parties to raise hell, now that they have been defeated and pushed to the sidelines. In fact, but for the victory of the BJP on 16 May, no state would have even dared to suggest such changes because the centre would not have allowed it. But with a Modi administration keen to let states decide their priorities, Raje has taken the first step towards rejuvenating her state's economy.
As business starts moving towards Rajasthan in the coming years, one can expect other states to follow suit.
Article 254(2) is thus likely to open a window to major economic reforms under the Modi regime by allows state laws to prevail over central laws that make no sense - but which cannot be delegislated at the centre due to the government's lack of a political majority in the Rajya Sabha, and also because many states may be running scared of taking on their own unions. One cannot see a Mamata Banerjee or a Kerala government ever agreeing to rein in the power of the unions.
After Rajasthan, one can expect the smaller states like Uttarakhand and Himachal Pradesh, and the more politically stable states of Odisha, Madhya Pradesh, Chhattisgarh and Gujarat, to start making their own laws to improve the climate for doing business.
We will now have a multi-speed India, where economic liberalism will be driven by some states, and then followed by the rest as they try to play catch-up to avoid losing jobs and business to rivals.
Federal India has arrived, thanks to the entry of Narendra Modi in 7, Race Course, Road. Labour reforms, once unthinkable in the mai-baap climate of a Congress-Left consensus, is beginning to take centre-stage.
More power to federalism and economic reforms.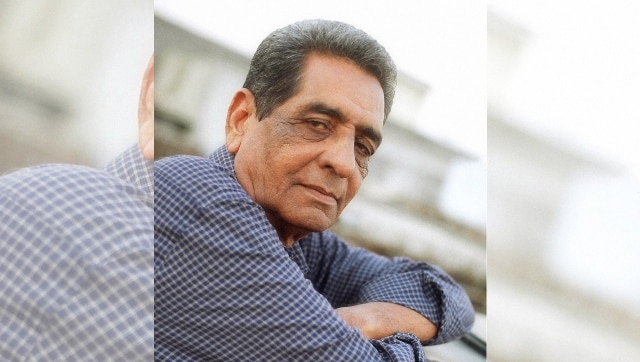 India
Dhantejvi, born Khalil Ismail, was a much-sought-after personality at mushairas.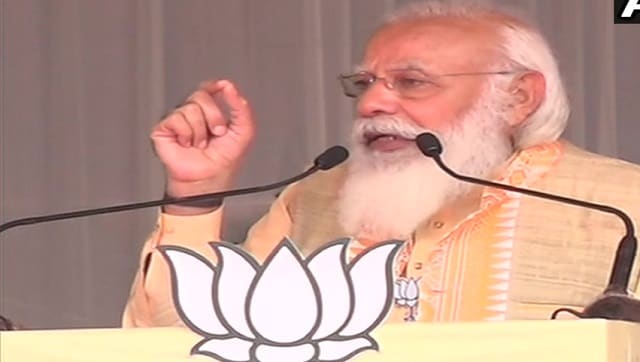 Politics
Modi and Mamata Banerjee have traded barbs, with the former even predicting that Bengal chief minister will lose the prestige battle in Nandigram
World
Johnson will instead speak to Prime Minister Narendra Modi later this month to launch their plans for the future UK-India partnership, with their physical meeting expected later in the year