Modi shuts down Planning Commission: Here's what its replacement should be
In changing the name of the building and the organization that will now move in, should the government junk the erstwhile Planning Commission lock, stock and barrel?
News reports suggest that the government is mulling a new name for Yojana Bhavan, the iconic building that housed the now abolished Planning Commission. A cosmetic change perhaps, but cosmetic change send out powerful signals.
In changing the name of the building and the organization that will now move in, should the government junk the erstwhile Planning Commission lock, stock and barrel? Or are there elements that can still be salvaged and given the importance they should have been given?
These are some sobering questions that need to be asked in the general rejoicing (including by this writer) over the scrapping of this relic of Soviet-style planning.
The relevance of the Planning Commission has been questioned since the mid-1990s, when it became clear that it was private investment, and not public investment directed from Delhi, that had begun to drive the economy. (That the era of planned development didn't bring the manna it was supposed to is, of course, another matter.) But this is the first time any government had done anything about it.
A lot of the ridicule attached to the Planning Commission came from the fact that the word 'planning' got inextricably associated with the Soviet Plans which inspired Jawaharlal Nehru to set up the body in the first place. But shorn of this negative connotation (and the accompanying paraphernalia), can one really argue that all planning is necessarily bad? Don't large conglomerates work out long-term corporate plans and break it down into monitorable goals and targets? The difference probably is that a private corporation will give a lot of voice and autonomy to its constituent units, while governments typically tend towards centralisation and micro-management.
That danger certainly has to be recognised and guarded against, but surely it cannot be anybody's case that the government of a large, unwieldy federation should try to steer the economy in these complex times without a long-term vision? Or that it does not need a mechanism that takes stock of where the country stands on developmental indicators like toilets and potable water and suggest how these can be achieved? Or that these tasks should be left to only politicians and bureaucrats?
Every country needs - and many have - an institutional mechanism that provides independent, high-quality inputs for policy formulation and economic management. This has to be qualitatively different from the drawing up of voluminous five-year plan documents, sections of which were simply cut-and-paste jobs from earlier plans (with updated data) or routine notes sourced from the different ministries.
One thing such a body should do is monitor macro-economic developments and suggest how to go about meeting challenges they pose or tapping into opportunities that they reveal. It should also study the cause of, and suggest creative solutions to, current pressing problems. Sure, there is a chief economic advisor and a planning unit in the finance ministry. But Pronab Sen, chairman of the National Statistical Commission who has spent close to two decades in the Planning Commission, has a point when he says the finance ministry looks at everything from the lens of economics and public finance, not in terms of development, which is more multi-dimensional. A weighty voice outside the finance ministry, which takes a more integrated view of how different sectors mesh together, will ensure that the Prime Minister does not become, as he puts it, captive to North Block.
The finance ministry only looks at how a nation-wide scheme of building toilets will affect the exchequer; it may not be able (or willing) to connect the dots between sanitation, preventive health and the macro-economic effects of ill-health. On the other hand, administrative ministries will tend to overstate deficiencies to justify their existence or get more money out of the finance ministry. There is, therefore, a need for a body that will take stock of where the country stands on various developmental indicators, sound alarms when necessary and suggest what kind of action is required.
There is one operational dilemma that will arise - should such a body get into deciding allocations? If it does, says former Planning Commission secretary, NC Saxena, then it will just be old wine in an old bottle, with only a label change. The country can certainly do without the Planning Commission by another name. But if it is to be a purely recommendatory body, how will its words carry weight? There are hundreds of think tanks putting out thousands of recommendations; what will make this think tank different from others in order to justify the expense to taxpayers? This conundrum has to be resolved. (Incidentally, the 1950 cabinet resolution that set up the Planning Commission never gave it any powers of allocation. That distortion seems to have crept in over the years.)
When announcing the end of the Planning Commission in his Independence Day speech, Modi positioned it as antagonistic to the state governments. This probably stemmed from his experience as chief minister and the pathetic annual pilgrimage to Yojana Bhavan all chief ministers undertake to bargain for money for development and the freedom to decide how it should be spent. The Planning Commission did not have a structured involvement of the state governments in the management of the economy (the National Development Council meetings are just a formality). This needs to change; the concerns, experiences and ground-level realities of the states need to be taken on board in a more inclusive manner. News reports suggest that the new body will have some members representing the states; this is a good step but one needs to see how this is done.
The representation of states is particularly important because the Modi government clearly intends to continue with the system of transfer of tied funds for schemes pushing certain developmental goals (whether that is good or not is an entirely different debate). In the days of a single party ruling at the centre and the states, the scope for friction was practically zero. But with different parties in power, resource sharing between the centre and the states can become quite fractious.
But why not change the very nature of the financial relationship between the centre and the states? If the states are to be part of the new body, will there be not a buy-in of whatever developmental priorities it sets? Then why have a system of tied funds? Or why not give this function over to the Finance Commission, the statutory body that fixes the non-discretionary transfers? This has been debated in the past; a view needs to be taken and acted upon.
Should the new body become a Reforms Commission, as people like Arun Shourie have suggested? That suggestion has merit. The second generation reforms are quite complicated and need proper sequencing and political management. An expert body, with representation from the states (where much of the action is), could help this process. There's also need for a body that can conduct regulatory impact assessment of laws. Bills are circulated among various ministries before passage, but the examination process lacks rigour and once again individual ministries bring their own agenda into it. So the implications of bad laws hit home when it is a bit too late to do anything about it.
A multi-disciplinary new body can perhaps provide a more dispassionate input. The project appraisal division of the Planning Commission would vet public investment proposals and red-flag their wider implications. Why not get this division (which was often just a bottleneck) to do a similar vetting exercise of new laws that involve government spending? Its earlier task (which will remain relevant so long as public spending continues to play a role in the economy) can be handed over to the Public Investment Board of the finance ministry.
So whatever replaces the Planning Commission should be a truly federal, multi-disciplinary body with high-calibre expertise that will play a role in ushering in a new paradigm of participatory development. And perhaps Yojana Bhavan can be renamed Rashtriya Vikas Bhavan (to avoid confusion with two Vikas Sadans that Delhi already has).
Seetha is a senior journalist and author
Subscribe to Moneycontrol Pro at ₹499 for the first year. Use code PRO499. Limited period offer. *T&C apply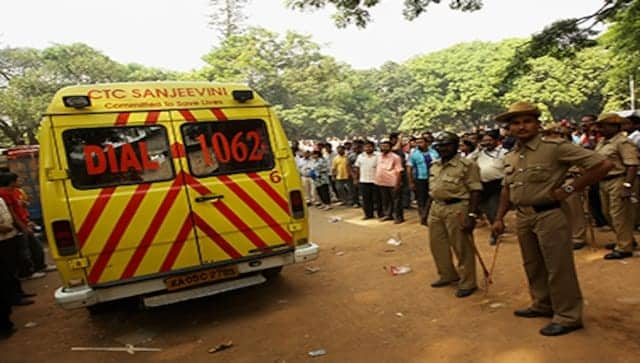 India
The district-in-charge minister Dr Sudhakar said that gelatin sticks were stored at the site illegally, and assured strict action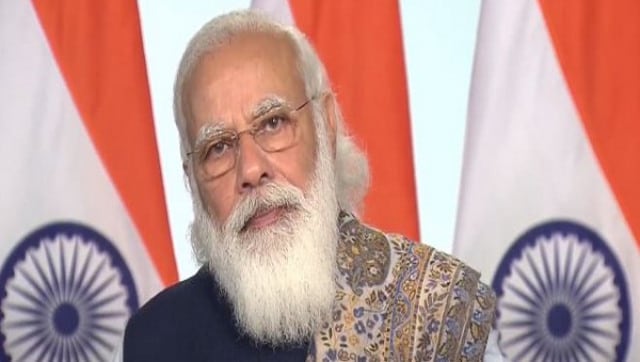 India
The prime minister told the students that with knowledge comes responsibility, and the knowledge attained was not theirs alone but a legacy for future generations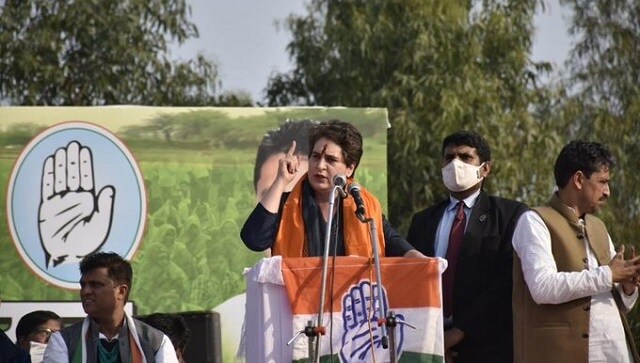 India
Addressing a 'kisan panchayat' in Uttar Pradesh's Bijnore, the Congress leader also claimed that farmers were "ridiculed" in the Parliament and "dubbed as traitors" by ministers