Markets weak but Chidambaram allays Fed taper fears
Worries over the Fed's possible tapering had triggered massive capital outflows between May and September from emerging markets.
India is better prepared than it was months ago to deal with the Federal Reserve's reduction of its monetary stimulus, Finance Minister P. Chidambaram said on Thursday, as the rupee fell only slightly in the wake of the once much-feared decision.
Surging currency reserves and the fall in the current account deficit have reassured investors about India's vulnerability to a Fed "taper", analysts said, after fears about it sent the rupee to a record low in late August.
The rupee weakened about 0.1 percent on Thursday, and was trading around 62.19 to the dollar, around 10.7 percent stronger than its August nadir.
In contrast, the Indonesian rupiah on Thursday touched a five-year low against the dollar after slipping about 0.5 percent. The sizable current account deficits in both countries had made them the epicentre of the sell-off in emerging Asian currencies that escalated in August.
In 2013, the rupee has weakened about 11.5 percent against the dollar, while the Indonesian currency has shed about 21 percent.
The increased confidence in India has allowed the Reserve Bank of India (RBI) to remove most of its emergency measures imposed earlier this year. It is now more focused on dealing with a domestic economy suffering from what some analysts call a stagflationary environment of low growth but high inflation.
"(The) government is of the view that the markets had already factored in the U.S. Federal Reserve's decision and therefore is not likely to be surprised by these moderate changes," Chidambaram said in a statement.
The comment comes after the Federal Reserve on Wednesday said it would scale down its monthly bond purchases by $10 billion a month, to $75 billion.
Analysts credit measures taken by the Finance Ministry and the RBI for turning around sentiment, after both came under criticism for what was seen as a shaky initial response to fears of Fed tapering that sparked a market sell-off between late May and late August.
Curbs on gold imports, such as higher duties, helped narrow India's current account deficit to a more than four-year low of 1.2 percent of gross domestic product in July-September, far below a record high 4.8 percent in the previous fiscal year.
India also built up its foreign exchange reserves to an eight-month high of $295.71 billion, as of December 6, in part because of measures that helped banks raise $34 billion in overseas loans and deposits from the Indian diaspora.
Meanwhile, the prospect of heavy foreign selling of Indian assets is looking less likely as most of the yield-chasing hot money that entered the country - especially its bond markets - has largely exited, analysts said.
Foreign investors have turned net buyers of debt, with inflows of $518.22 million so far this month, although net sales still reach $8.31 billion for the year. In equities overseas funds are net buyers of $19.06 billion.
"India is better prepared for the Fed this time," said Jonathan Cavenagh, currency strategist at Westpac in Singapore.
"Foreign holdings of Indian bonds are sharply lower compared to April/May of this year and the current account deficit is also considerably lower so I see less headwinds for India this time around."
Still, a top finance ministry official told Reuters the RBI and the government are closely monitoring developments. Chidambaram spoke to the central bank governor, Raghuram Rajan, earlier in the day.
Rajan has also repeatedly expressed confidence about India's ability to withstand any Fed "taper".
Instead, the RBI's priority is fighting inflation, having raised interest rates by 25 basis points each in September and October despite signs of faltering economic growth.
The RBI surprised investors by keeping rates on hold on Wednesday citing signs of easing vegetable prices and the weak economy, but said it was ready to resume rate hikes depending on the data.
Any rate hikes that boost the attractiveness of Indian yields for foreign investors could be offset by the hit to confidence about India's growth rate, analysts said.
Reuters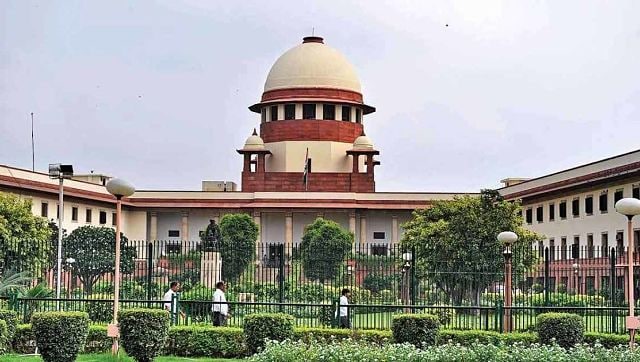 India
The court also said that FIR is not an "encyclopedia" that must disclose all the facts and details relating to the offence reported and that courts should not to go into the merits of the allegations when an investigation is in progress
Politics
Modi came down hard on the chief minister, accusing her of instigating people against central forces on election duty in the state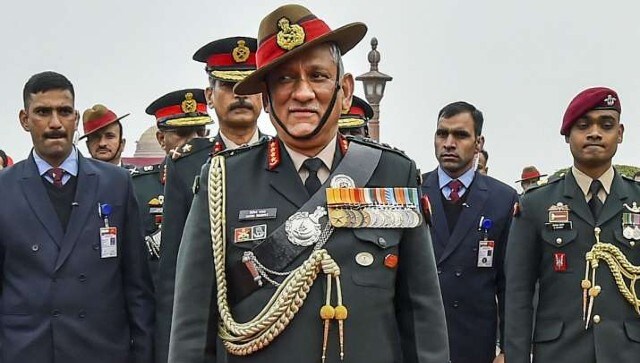 India
The Chief of Defence Staff said that a "capability differential" has come between the two countries over the years and that China has a "lead" over India on technology