Lower oil prices in 2012 will be bullish for Indian economy
Analysts expect a mild recession across Europe to drag down oil demand - and prices. That's good news for oil importers like India - and perhaps less pain at the pump for consumers
New York: Oil price are ending 2011 near $100 a barrel, but the Indian economy can take heart from the fact that global oil analysts expect prices to climb down to the $90 range in 2012.
Benchmark crude rose by 8 cents to $99.73 per barrel in afternoon trading on Friday, the final trading day of the year.
Overall in 2011, crude prices averaged $95.09 per barrel in New York. The Associated Press reported that's up from $79.64 in 2010 and from $62.11 in 2009. The US Energy Department expects prices to rise in 2012 to an average of $98 per barrel, but analysts reduced their forecasts.
Most analysts expect a mild recession across Europe next year to put a damper on demand and, consequently, oil prices. But worries remain about supplies from producers Iraq and Kazakhstan and the possibility that tighter sanctions could curb Iranian oil sales. Oil prices soared in 2011 and finished 19 percent higher, largely due to a volatile year dominated by worries about global oil supplies.
"My gut feel is that oil prices will decline by about $10 - the primary situation being what happens with Iran. I think the supply situation is much improved over the last couple of years," Michael Lynch, president of Strategic Energy & Economic Research in Massachusetts, told Firstpost.
"I tend to be conservative about oil prices, but most forecasters are, historically, too bullish. Partly, this reflects a bias towards avoiding 'surprises' on the upside, which tends to bring criticism from the citizenry. I think the range would be somewhere between $80 and $110. I think the average price will be closer to $85," added Lynch.
In 2011, rising oil prices and a falling rupee, spelt double trouble for the Indian economy, which depends on imports for 70 percent of its fuel needs.
"This will be slightly bullish for the Indian economy. Although prices will remain very high, it should at least be somewhat lower. India's economy should see a drop in its oil import bill which will provide a small boost to the economy, adding perhaps 0.2 percent to GDP," added Lynch, who has been the former director for Asian energy and security at the Center for International Studies at the Massachusetts Institute of Technology.
Brent peaked in April at $127.02 a barrel as unrest in Libya cut supplies from the OPEC member, short of August 2008's all-time high of $147.50.
"A relatively high supply and a lower than expected demand means prices will go further down," wrote LBBW's Frank Schallenberger, who has a target for Brent at $90 a barrel.
Stephen Schork, president of the Schork Group, also told Bloomberg news agency that Brent crude oil would drop to the $90 to $95 range in 2012.
"Tensions with Iran provide the obvious upside risk, but the West is very unlikely to risk another oil price spike especially when the economic outlook is already so poor," said Julian Jessop at Capital Economics.
A drop in oil prices is welcome as moves by the Indian government to reduce fuel subsidies lack the weight of conviction. State-run oil marketing companies are not allowed to charge prices that reflect the international rates they pay for fuel, and are losing at least Rs 5.50 a litre.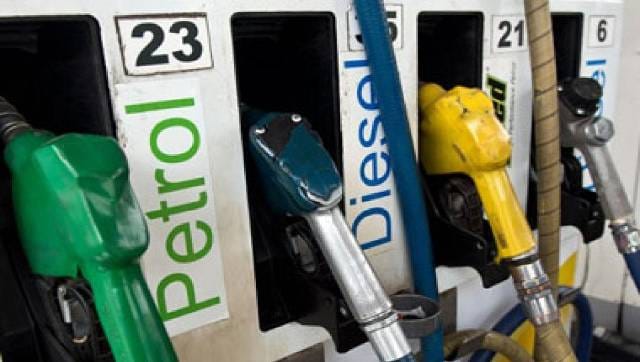 India
The hike comes after the Assembly Elections 2021 which were held in West Bengal, Kerala, Tamil Nadu, Assam and Puducherry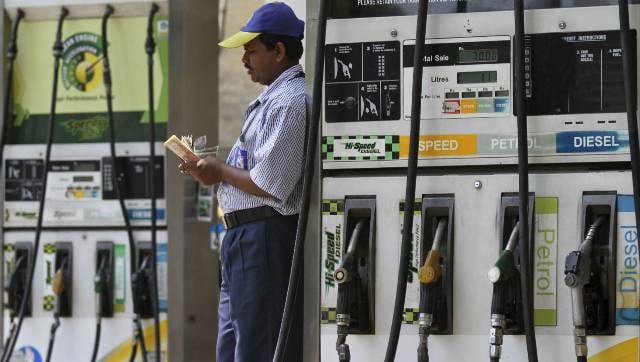 India
The price of one litre of petrol increased in Kolkata by 27 paise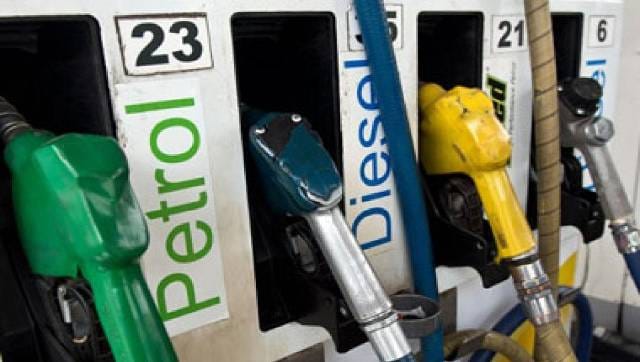 India
In Chennai, petrol prices increased from Rs 92.55 on 4 May to Rs 92.70 on 5 May after a rise of 15 paise in its price