Looking beyond Xi: Why India shouldn't believe China and how it can counter
China will not help India in its manufacturing plans and we shouldn't expect that the border dispute will be resolved any time soon. Here's how India should counter.
The natural trust deficit developed over years will take time for India and China to remove, but the visit of Chinese President Xi Jinping to India offered an occasion for the Chinese top brass to evaluate and analyse the new government in Delhi. Though newspapers had speculated about Chinese investments worth $100 billion before Jinping's arrival, like this report fed by MEA officials, the visit has been more of a damp squib and has not even got the attention that it deserved in Chinese state media.
A Xinhua report prominently quotes Modi on an issue missed by most Indian news agencies. "On Tibet-related issue, Modi reiterated that India will not allow Tibetans to conduct anti-China political activities in the country, reaffirming that Tibet is a part of the territory of the People's Republic of China," the report noted.
China's wont in foreign relations is almost a cultural thing, that both the hard and soft is expected to exist together, much like the ying and yang of life. Chinese incursions on the Ladakh border took place during Xi's visit, something that couldn't be possible without the involvement of the highest officials in People's Liberation Army.
Xi set the tone for the visit with his editorial in the only left-leaning mainline daily in India The Hindu in which he said that India was the back office of the world and China, the manufacturing hub. It perhaps clearly set how muchambition China will permitfrom India.
Issues like the border dispute, civil nuclear agreement, the maritime Silk Route, and the Bagladesh-China-India-Myanmar (BCIM) route are cited as strategic ones. However, they don't seem to be strategic from the Chinese or Indian perspective. These are geopolitical components of a discussion, the bedrock of which is based on economic growth.
Both China and India are populous countries where the regime owes its presence to sustainability and growth. This is more true for the Chinese leadership than India. Indian politicians are used to a five-year term, but the Chinese Communist party does not have a five-year horizon in mind. It knows that the only reason way to control the masses and keep democracy at bay is to feed the masses the opium of growth.
If we keep this mindset of the Chinese in perspective we can understand their control and command philosophy in foreign relations better. We can understand why they would invite India and Pakistan as well to join the Shanghai Cooperation Organization (SCO). We can then understand why their Premier visited Sri Lanka and Maldives before he came to India. We might have forgotten the string of pearls strategy that Chinese follows to keep the balance in the Indian ocean, but they haven't.
The BCIM plan may be land route and from a military perspective the Chinese may have shifted their perspective to establishing lines of communication for trade and energy resources. The outlook of the Chinese in securing growth remains. India has to fit in with this plan or find an alternate one.
There is clearly no role for conflict, but there is enough room for establishing a counter-balance to Chinese economic growth. China will not help India in its manufacturing plans and it has already established a road map for the growth of services in its 12th five-year plan. India has to build relationships with countries that will help it establish an export base for its manufacturing industry. Japan plays a far more important role in this than China.
Considering the Chinese mindset, India should be prepared for the fact that its neighbour will never settle the border dispute. It is tool with which China will exert influence. This is clear from what Xi told reporters about the border dispute.
"On the border issue, the two countries should continue to carry out friendly consultation to seek a fair and reasonable solution that both sides can accept," he said.
"Before the border issue is eventually solved, we should jointly manage and control our disputes in a proper way and maintain peace and tranquility in the border regions. We should not let the border issue affect our bilateral relations," he added.
This is not talk about resolution but a way to drag out the potential resolution over a long period of time. The other tools that China will use to create a counter balance will be India's neighbours particularly Sri Lanka, Pakistan, Myanmar and the Maldives. India should be prepared for China increasing its sphere of influence in these countries and think of ways to counter it.
One way to do it would be for India to create a Delhi Alliance of countries which include nations like Malaysia, Indonesia, Thailand, Japan, and very importantly Taiwan, to give boost to trade and manufacturing between these countries. Taiwan is particularly important as electronics manufacturing service companies, like TSMC and USMC, that dominate the chip fabrication industry globally. This is India's Ying to balance the Chinese Yang and needs to be positioned as such not as a geo-political alliance but as an economic alliance.
The Indian elephant has to leave its ponderous gait and pick up speed and quickly establish alliance with other South Asian countries. Or else it risks being steamrolled by the Chinese dragon.
Business
There are an estimated 15 million to 20 million crypto investors in India, with total crypto holdings of around USD 5.34 billion
India
Prime Minister Narendra Modi's three-day blitz through Germany, Denmark and France will not lead to substantial advancements on trade. But Europe has got the message: India is not to be lectured to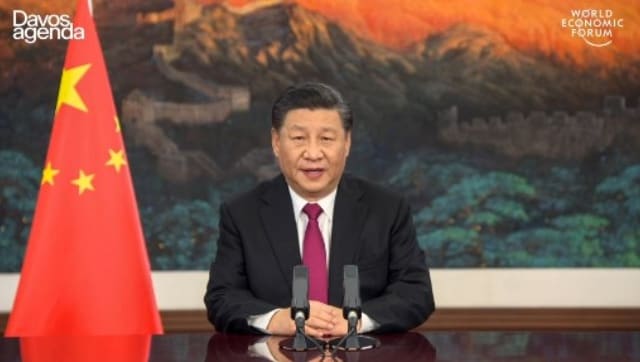 World
Though Xi's policies have started being questioned within China, it does not mean that he will not be given a third term. A collective leadership, however, may take the place of the present imperial rule