'Lone ranger' Rajan fights for RBI autonomy amid clamour for interest rate cut
Rajan has been fighting persistent rate cut demands, 'schizophrenic' attempts to weaken RBI and even rumours about he being 'kicked up' from the Mint Street high seat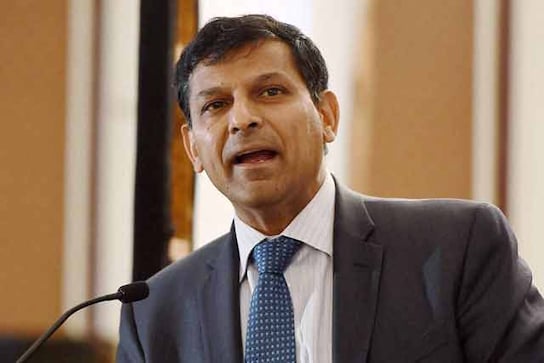 Raghuram Rajan says he is neither Superman nor James Bond, but he appears to have emerged as a 'lone ranger' -- fighting persistent rate cut demands, "schizophrenic" attempts to weaken RBI and even rumours about he being 'kicked up' from the Mint Street high seat.
As 2014 draws to a close, Rajan in his first full year as RBI Governor seems to have followed the principle laid out by former US Federal Reserve chief Ben Bernanke, who had famously said that "the central bank needs to be able to make policy without short term political concerns".
While demands and complaints continued to pour in regularly from the government and the industry for a rate cut,Rajan held onto RBI's fight against inflation and to maintain growth without budging once and rather surprised everyone with a rate hike in the very beginning of the year.
A senior official said there is something in the position of RBI Governor which makes the person occupying this seat someone completely different -- one who never budges before any demand, neither from the industry nor from the government, unless it fits into RBI's scheme of things.
A seed of hope, however, has been sown by him with hints earlier this month that RBI may consider a rate cut inFebruary if there is ample proof of inflation having been finally contained to comfortable levels.
In between, he survived widespread rumours about his "imminent" departure from RBI when a new government tookcharge in May, followed by another round of wild guesses currently on which talk about he being 'kicked up' to the post of first President of the newly proposed BRICS Bank.
Rajan, a well-known economist and an academician before he became RBI chief in September 2013, also had to fight a never-ending battle to take away some powers from the central bank and the attempts appeared to be much stronger this year.
One of his staunch opponents said that the industry is feeling the pain of RBI's actions and recalled American auto giant Ford Motor Founder Henry Ford's words that the people do not understand the banking and monetary system very well, otherwise there would be a revolution before morning.
Having a reputation for not mincing his words, Rajan put up a powerful defence to safeguard the independence of RBI and went to the extent of publicly denouncing as "schizophrenic" certain recommendations of Financial Sector Legislative Reforms Commission (FSLRC), which, among other things, has suggested creation of a unified financial sector regulator along with certain powers and functions of the Reserve Bank.
FSLRC Chairman and the author of the report B N Srikrishna also hit back, saying Rajan once held the same viewas those suggested by the panel, but was opposing its recommendations after becoming the central banker.
These banters apart, RBI finally appears to be succeeding in its solitary battle against inflation throughout the year, which saw Rajan hiking rates once in January to 8 percent and then holding on to that level throughout the year.
Finally, retail inflation - RBI's main focus - hit a five-year low of 4.4 per cent in November and the wholesaleprice index hit an absolute zero.
Last time when the WPI inflation turned negative in July 2009 at minus 0.3 per cent, the repo rate was much lower at 4.75 percent following the global credit crisis.
While fighting inflation, RBI also sought to expand the banking sector and granted two new bank licenses early in the year - to IDFC and Bandhan - while promising 'on-tap' grant of licenses going ahead. The final guidelines also finally saw light of the day for two types of niche banking entities -- payment banks and small finance banks.
"One reason for high inflation is supply issues and other is too much demand. There are many ways of constraining demand. Less spending by the government is a way of constraining demand...we think that will happen. Another way is to make demand match supply is to raise interest rates," Rajan had said while justifying the January rate hike.
Acting on the Urjit Patel report, RBI adopted medium-term inflation targets by dumping WPI and adopting CPI as the benchmark and set an 8 per cent CPI by January next and squeeze it further to 6 per cent by January 2016. It also switched to bi-monthly policy instead of 45 days earlier.
As inflation edged down towards the end of the year and the calls for rate cuts got shriller, Rajan reasoned that it was low because of a high base effect and hinted at a rate cut early in 2015 if inflation remained under control.
On the monetary policy, he kept stressing that he wanted to fight inflation once and for all, and asked the market to view a rate cut as an action in a single direction, rather than doing "flip flops".
"The real problem is that inflation is persistent. We have been emphasising time and again that to break the back of inflation we got to break this persistence," Rajan said.
On the global front, a concerned Rajan also called for coordination between central bankers of advanced and emerging economies.
"My call is for more coordination in monetary policy because I think it would be an immense improvement over thecurrent international non-system," he said.
The RBI remained worried about bad loans throughout the year, but with no success in sight except for the fact that its measures on early detection of stress and formation of the Joint Lenders Forum saw the number loan recasts coming down, before the problem resurfaced in last the quarter.
Coming to the defence of banks, Rajan said bankers cannot be always blamed for the rising bad loan situation.
"Let's be a little bit careful about attributing all that has gone wrong in terms of NPAs just to incompetence or malfeasance by bankers," Rajan said.
While supporting the government by liberalising KYC norms for the flagship Jan Dhan scheme, RBI also raised concerns when it saw banks' aggressiveness, which have already surpassed the target by adding 8.80 crore new accounts well ahead of the January 26 deadline.
"When we roll out the scheme, we have to make sure that it does not go off the track. The target is universality, not just speed and numbers," Rajan warned.
The academic-turned-central banker raised the red flags when it deserved and also used his speeches to get freshperspectives on altogether new subjects, including those beyond the direct remit of the central bank, making many to quip that Rajan "moralises" a lot.
His latest advice to the Modi government, while addressing an industry event early this month, was to focus on 'make for India' in lieu of 'make in India' as an export-led growth strategy was unlikely to work again.
Rajan, the author of the widely acclaimed books 'Saving Capitalism from Capitalists' and 'Fault Lines', alsorepeatedly spoke against "crony capitalism".
The RBI also prevented the Telangana and Andhra governments from declaring a complete debt waiver package to the cyclone-hit farmers, and batted strongly for creation of a credit culture.
The year also saw a rare case of its outspoken deputy governor KC Chakrabarty -- who had ruffled feathers with both Rajan and his predecessor Subbarao many a time with his out-of-turn utterances -- quitting the job months ahead of his tenor in April.
After being vacant for over months, a replacement was found in Bank of Baroda chairman S S Mundra, in July. The year also saw R Gandhi filling the vacuum left by deputy governor Anand Sinha.
But Rajan was unsuccessful in getting his classmate turned banker Nachiket Mor as chief operating officer by creating a new post to carry forward reforms and going in for lateral hiring to make the central bank more professional, thanks to the strong opposition from a unionised RBI staff and also from the government.
Rajan, however, continued to work in close coordination with North Block. It saw issuance of norms offering leeway to banks to raise long term infra bonds, within days of Budget announcement, which has already seen banking having raised over Rs 10,000 crore.
The RBI also added to the government's coffers paying the highest-ever dividend of Rs 52,679 crore in July, up from over Rs 33,000 crore in the previous year.
Rajan displayed some empathy for bankers allowing them to hike the ATM transaction charges. White label ATMs also got a kick-start in the year giving more options to consumers.
To revive stalled projects and help banks reduce NPAs, RBI in mid-December allowed flexible structuring of existing long-term large project loans.
Soon after being made RBI Governor, Rajan had said he was not James Bond, followed by another self-proclamation that he was not a Superman.
Still, he appears to be living up to his reputation and his stated position that "any entrant to the central bank governorship probably starts at the height of their popularity".
"Some of the actions I take will not be popular. The Governorship of the Central Bank is not meant to win one votes or Facebook 'likes'. But I hope to do the right thing, no matter what the criticism, even while looking to learn from the criticism," he had said after taking over as RBI Governor.
When it comes to RBI's monetary policy and regulatory actions, Rajan again lived up to his remarks that those taking decisions at the central bank were "neither hawks nor doves, but actually vigilant owls".
PTI
Business
The economists said they did a study of the Russian invasion's impact on inflation, which revealed that 59 per cent of the jump in prices is due to geopolitical events
Politics
After the Delhi government announced the raise, the CITU alleged the AAP dispensation has "shown insensitivity towards the trade unions and the working class"
Politics
The Left parties said that over the last year the prices of petroleum products have increased by 70 per cent, vegetables by 20 per cent, cooking oil by 23 per cent and cereals by 8 per cent