Jewellery trade body urges govt to roll back customs duty on gold by 4%
The GJF sought reduction of customs import duty by at least four per cent from the present 10 per cent to maintain a 10 per cent difference between import duties on finished gold and silver jewellery
Mumbai: The All India Gems and Jewellery Trade Federation (GJF) has urged the government to roll back customs duty in phases by four per cent and curb only "beyond optimum" gold required to manufacture jewellery.
In an official statement issued here today, the GJF sought reduction of customs import duty by at least four per cent from the present 10 per cent to maintain a 10 per centdifference between import duties on finished gold and silver jewellery, as compared to raw material in order to discourage low quality jewellery entering India.
It has also sought application of the 80:20 rule only beyond 55 tonnes of gold needed per month to make jewellery.
India needs around 650 tonnes of gold to make jewellery.
Gold cannot be single-handedly blamed for the widening current account deficit. Gold imports in dollar terms dropped considerably from $50 billion levels in 2011-12 to $30 billion levels in 2013-14, the statement said.
India's gold imports in dollar terms has dropped by around 20-25 per cent and volume of imported gold has also dropped in equal measure, GJF Chairman Haresh Soni said in thestatement.
The former government's Economic Advisory Council chief C Rangarajan had also said that India can tolerate $30 billion worth of gold imports, Soni said.
"Over the last three years, the Gold Control Raj has threatened the livelihood of lakhs of employees and small jewellers. The industry with a 25 lakh direct workforce is the second largest employer after the software industry," GJF Director Ashok Minawala said.
By continuing to restrict gold, the government is not only losing revenue but also encouraging a parallel economy, which exerts pressure on the rupee because more dollars are needed to ensure a supply of smuggled goods.
The cartel of regulated channels and illegal gold suppliers prevent small jewellers from getting their supply without a hefty premium of 15-18 per cent, putting small jewellers and their employees out of business, GJF representatives said.
PTI
India
It is believed that the holy Quran was revealed to Prophet Muhammad during the month of Ramadan
India
The resumption of import of these goods will lead to a partial revival of bilateral trade relations, which were suspended on 5 August, 2019, following India's decision to revoke the special status of Jammu and Kashmir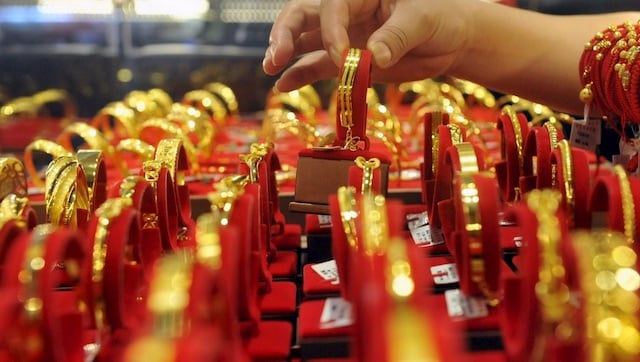 Business
In Delhi, the price of 10 grams of 22-carat gold has reduced by Rs 250