Time to let rupee rise as exports add to strength
The debate on whether a stronger rupee serves India better needs to be revived. Businesses want a weaker rupee to help exports, but the export sector is developing resilience. Ambedkar's view that a stronger rupee will help the poor is now worth considering.
A strong macroeconomic positive for India is the sharp and sustained rise in exports. A growth of 37 percent over the last year is remarkable because it happened during a slowdown in its traditional export destinations, and during a period with some real appreciation of the rupee.
This experience strongly suggests that factors apart from the rupee's value affect exports. Engineering exports have, for the first time, outperformed exports of IT and ITeS services. The government's strategy of diversification has paid off. Exports to Africa and Latin America have risen. It also points to the increasing competitiveness of many types of Indian firms, and a reduction in the infrastructure constraints that gave software an advantage over traditional exports.
India's export shares remain low. This in itself suggests there are many margins of adjustment available to increase exports. Extensive margins include reaching out to new areas and with new products. Intensive margins include building marketing networks and improving infrastructure. The better performance of a broad range of firms indicates India may be getting more of these other factors right, so that the potential for further expansion is immense. IT exports were the first to grow rapidly since they could bypass constraints like poor infrastructure and ports, etc. Bilateral trade agreements help reduce set-up costs, increase the ease of doing business, and raise awareness of new possibilities. Many such agreements are being set up with Asian countries. Asia as a rapidly growing region has great potential for expansion of trade - it already accounts for around 54 percent of India's exports.
The rapid growth in exports has helped bring down the current account deficit (CAD) of the balance of payments to below 3 percent. But since the CAD is also the difference between savings and investment, the recovery of corporate and government savings with higher growth has contributed to the improvement in CAD, despite fears of unmanageable deterioration as the CAD reached 4 percent. So the increase in exports is not the sole factor affecting the CAD. And the exchange rate is not the sole factor affecting exports.
All these outcomes indicate we need not be so worried about keeping the rupee cheap in order to encourage exports. In the long run the real rupee must be competitive to sustain export growth, since the real effective exchange rate does affect exports. But in the short-run the nominal value can vary to satisfy other objectives. For example, when commodity prices are rising internationally, a stronger rupee can help control inflation, thus reducing the real appreciation, which would otherwise occur. Since a large percentage of imports are intermediate goods, and we are dependant on oil imports, which are a universal intermediate, costs reduce with a strengthening rupee.
What happens to the real effective exchange rate depends not only on the nominal exchange rate but also on movements in exchange rates of other trading partners, and the relative inflation across countries. Indian real appreciation has been lower than nominal appreciation, because the currencies of many other countries were also appreciating. But India's relatively higher inflation implies some real appreciation. A nominal appreciation is an easier way to achieve the same amount of real appreciation - it avoids painful and uneven inflation across many products and services.
It is believed that administered prices reduce the pass-through of the exchange rate to domestic prices. But only a few prices are administered now. The political economy of food prices, where farmers agitate to receive import prices when they exceed domestic prices but refuse to allow domestic prices to fall in the reverse case, is such that over the longer term international prices affect even Indian food prices. And these affect wages and other prices through their large share in the consumer basket. Empirical exercises show, for example, that although the pass-through of international wheat prices to Indian is low, the prices do move together in the longer-term.
The post-liberalisation exchange rate policy was dominated by the idea that growth was to come from rising exports requiring a depreciated exchange rate, so that other objectives have been neglected. But we have seen that many other factors affect exports. Moreover, before reform, the currency was fixed for a long period, so that the awareness of the relationship between the exchange rate, prices and wages was lost.
But India has a history of such debate. In 1927, when England returned to the gold standard, the rupee was pegged to gold at an appreciated exchange rate of 1s.6d per rupee compared to the earlier rate of 1s.4d. A vigorous debate ensued with industrialists who favoured a depreciated currency to stimulate exports, on one side, and people like Dr BR Ambedkar, on the other, who felt falling prices associated with an appreciated rate were better for the poor labourer, whose real wages could then be higher.
As India moves to a more flexible rate in a more open economy, it is time to revive that debate.
The author is a professor at the Indira Gandhi Institute of Development Research.
Find latest and upcoming tech gadgets online on Tech2 Gadgets. Get technology news, gadgets reviews & ratings. Popular gadgets including laptop, tablet and mobile specifications, features, prices, comparison.
Economy
India's economy today faces fundamental problems that cannot be papered over with the half measures intended to shore up the rupee.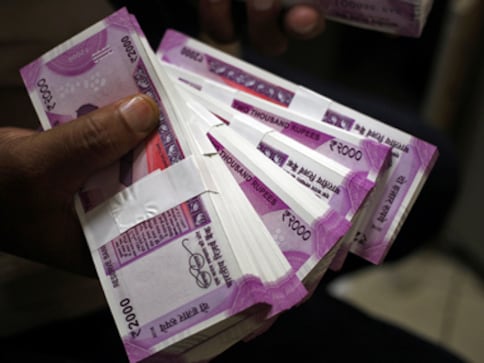 Business
The rupee opened lower at 71.21, but recovered to trade 6 paise higher at 71.12 against the dollar.
Economy
A weak rupee is another reason why analysts forecast inflation would remain stubbornly high, adding to the central bank's woes.<br /><br />